Copyediting: Best Practices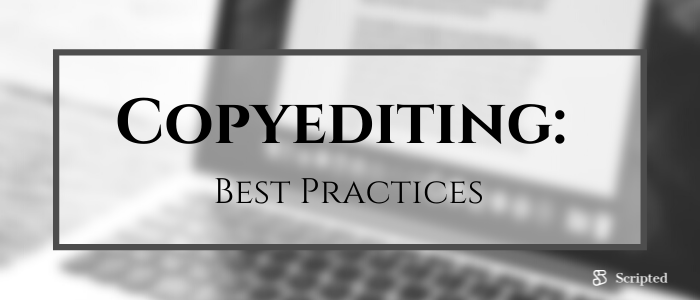 Whether you're looking to take on a project as a copyeditor or seeking to hire one, there are countless different types of editing with distinctions that must be understood before you commit to using any one term. Here's how copyediting differs from other forms of editing and proofreading.
What Is The Definition of Copyediting?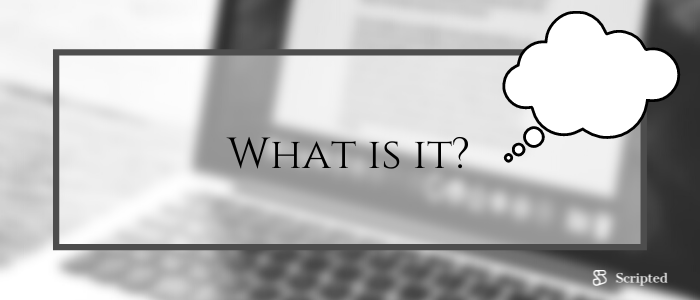 While you may hear the term "editing" and think about correcting spelling errors and other mistakes, "copyediting" goes above and beyond, like checking the accuracy of the information the author is conveying or considering the overarching themes within a fiction manuscript.
As NY Book Editors puts it: "Copyediting is the process of checking for mistakes, inconsistencies, and repetition. During this process, your manuscript is polished for publication. Contrary to popular belief, the copyeditor is not a glorified spell-checker."
A copyeditor is one of the most complete, meticulous, and involved partners a content creator can have. To the point that most website owners may not need one. Instead, you might be searching for a "line editor," who simply goes line-by-line to correct grammatical errors and doesn't really look at the bigger picture.
Best Practices of Copyediting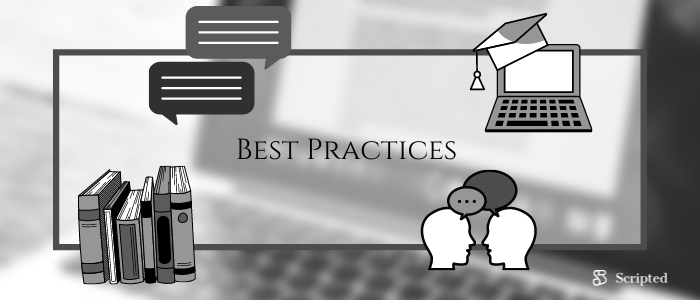 If you are taking on a project as a copyeditor or you're hoping to hire one, here are the best practices that should be followed.
Continuously Advance Your Skills
Language is a fluid art form and one that requires the utmost accuracy given that the finest of details can completely change a sentence's meaning or perceived meaning. As a copyeditor, you must be aware of all the nuances that go into a language, both technically and socially.
Knowing whether "high-risk" should have a hyphen is one expectation of a copyeditor, but they're also required to know where punctuation marks go when using quotes and whether or not you can ever begin a sentence with a numeral. As such, copyeditors must constantly research and understand language and its usage as it evolves.
Be Meticulous With Details
Copyeditors are paid to find even the smallest mistakes, like the misplacement of an apostrophe or comma. As such, it's your job to nag about the little things and make possible dozens of corrections to a single page (or even a single sentence).
It's tedious and time-consuming work that often requires an editor to review a given paragraph a handful of times before it is ultimately considered proofed and polished. If you tire of redundancy or you have a hard time paying attention to the small details in a piece of writing, copyediting isn't the job for you.
Strive for Consistency
Another element of copyediting isn't just correcting what is not factual or grammatically accurate, but to see the "bigger picture" and ensure consistency through a given piece of work. Consistency comes in many forms, including whether or not certain words are capitalized, how you choose to punctuate certain interjections, and the terms used to describe specific events or experiences.
Meanwhile, it's also a copyeditor's job to check for and remove redundancy, ensuring that a reader never has the opportunity to finish a chapter and think, "I believe that point was made already." Both in fiction and non-fiction works, a copyeditor must ensure the writing flows nicely, following an enticing arch, and concludes with a well-rounded point.
Match The Voice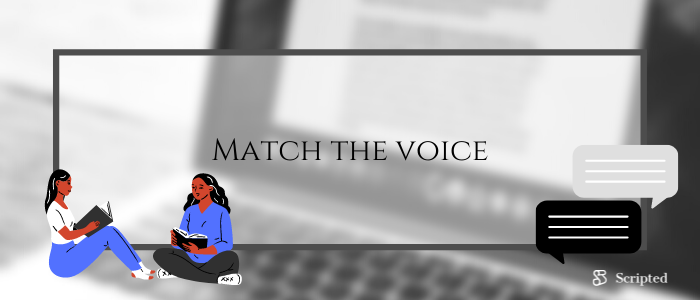 One of the most complicated and admirable functions of a copyeditor is to take over the polishing of a manuscript without impacting the author's voice. Rather, a copyeditor is tasked with adopting the voice and vision of the author to ensure they don't step on anyone's toes as they slide in to make corrections and changes.
Ideally, if a copyeditor sees the need for a major change (especially in a work of fiction), they'll collaborate with the author to work together on that change, rather than making the bold move of rewriting it themselves. Yet, for many clients, this is exactly what they want, so it's important to understand a client's expectations before you take on a project.
Benefit from Detachment
Authors often pour hours into their writing that will take only moments to consume. As a copyeditor, it's your job to take advantage of your detachment from the project to help the author shine. Where the author may struggle to delete a sentence, a copyeditor should be able to step in and say, "This doesn't add much. I think this paragraph reads so much better if you end on the previous sentence."
A copyeditor should use their detachment from the project to point out the strengths and weaknesses, making changes accordingly to help the writing shine. In other words, you should seek to be a partner in publication, going to great lengths to fuss over seemingly "small" things so that the reader enjoys the writing as much as possible.
Start Producing Better Content
Here at Scripted, we believe the best content has been meticulously written and reviewed to ensure accuracy, interest, and flow. With Scripted, you can hire a copyeditor for your project or apply to start working with us as part of our database of professionals. Learn more today!