WordPress Websites: Overview and How to Get Started
A Scripted Freelance Writer Writing Sample
WordPress Websites: Overview and How to Get Started
Thousands of law firms, accounting firms, and other professionals use WordPress websites. The platform is simple, customizable, cost-efficient, and widely used. Here are the details and how to get started.
What is WordPress?
WordPress is one of the most common publishing platforms and is used by thousands of major newspapers, Fortune 500 companies, and small firms. It is open-source and free to use unless you choose to hire a professional to help you. It runs on a point-and-click platform that is no harder to use than common slideshow and word processing software.
What is the Difference Between WordPress Websites and Paid Websites?
Many, if not most, professionally-designed websites are WordPress websites. Designers often use a customized version or simply create a white-labeled backend.
The only difference is what customized features you may be getting and if you're allowed to continue using them if you move your website to another provider.
Are WordPress Websites Secure?
WordPress is secure in the sense that as long as you keep it updated, there's little chance that a hacker can change your content. However, if you need to exchange confidential client information, you'll want to use a separate secure filing sharing service or client portal. You can easily link these to your WordPress website.
Key WordPress Features and Terms
Here is some of the important terminology you need to know.
Posts vs. Pages
One of the most frequently asked questions about WordPress is what's the difference between posts and pages. Pages are designed to be used for static content like a practice area page, contact page, or profile page. Posts are for blogs, news, and similar items. The main difference is how they are displayed. Pages need to be added to your menu or linked from other pages. Posts can be linked individually but are also connected via category pages and tags. Learn more at codex.wordpress.org/Pages.
Plugins
If you just want a simple website with a blog, you'll be fine with the basic installation. However, there are a few plugins you may want to consider adding:
Contact forms: Many clients now prefer online contact forms over having to make a phone call, and you may be losing prospects if you don't offer a contact form. Tip for attorneys: Don't forget to consider the ethical implications of adding a contact form to your website.
Appointment scheduling: Online appointment scheduling is increasingly common in medicine, car repairs, hair cutting, and other service industries. Would you and your clients benefit from the same convenience?
Googe Analytics: Easily link your Google Analytics account to your site without having to worry about writing code.
SEO: WordPress does not allow you to add meta descriptions or SEO-optimized titles by default. Use an SEO plugin to optimize your site.
Themes
The look and feel of your website is determined by the theme you use. WordPress has thousands of themes, and it's easy to find a professional-looking theme that meets your budget. Themes fall into three categories:
Free themes that you can find by logging into the administrator area of your WordPress website and going to Appearance -> Themes -> Add New. These themes are often created by new designers trying to build their portfolio or by seasoned designers who take a freemium approach with a free basic theme and paid upgrades.
Paid themes that often have an enhanced look and additional built-in features. These themes can be sold to multiple websites but won't be used nearly as much as a free theme. Pricing is typically $30-100.
Fully custom themes created by a developer you hire. If your firm is successful and you really want to work on your branding, a custom theme built from scratch just for your website will typically run a few thousand dollars. Things to Look For in a Theme
Appearance: A theme might look great at a quick glance, but take a close look at things like menu text, bulleted list, section headers, how contact forms look, whether titles or menus are converted to all caps, etc.
Speed: If your website loads slowly, you'll lose visitors. Before choosing a theme, paste the URL of the demo site into Google PageSpeed Insights. You want to see green numbers for both the mobile and desktop versions. If you see yellow or red with a lot of possible improvements, the theme was coded poorly, and you should skip it no matter how great it looks.
Footer links: Many designers throw in a footer link on the bottom of the theme. This is basically giving them free advertising at the cost of making your law firm's WordPress website look less professional. Look for either no footer link or the option to turn the footer link off.
Other Important Settings
When you set up your WordPress site, the first thing you should do is go to the Settings menu in your admin area to take these steps.
Change the site name under General Settings.
Remove or replace the tag line under General Settings.
Set whether you want your home page to be your blog or a fixed page under Reading Settings. You may need to do this later if you haven't written your home page yet.
Turn off comments under Discussion Settings. Allowing clients and prospects to post in publicly visible areas is an ethical nightmare waiting to happen.
Select the Post Name option under Permalink Settings. This will help your SEO.
Backing Up Your WordPress Site
Your web host may advertise automatic backups, but you need to keep your own backups. This is both in case you have problems with your web host and for ethical reasons. For example, many states require attorneys to keep copies of all advertisements, and websites are generally considered advertisements...
---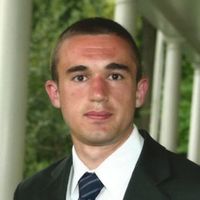 Tampa, Florida, United States •
Last online about 15 hours
Since 2012, I've helped hundreds of firms ranging from solo practitioners just getting started to mid-sized and national firms to industry leaders like Thomson Reuters. I specialize in the legal, accounting, and financial industries where you need in-depth industry knowledge, awareness of your compliance needs, and SEO expertise to build your brand.
Power your marketing with great writing.

– Start your 30-day free trial today!
GET STARTED
Other content marketing examples from Erin F