Why A Good Book Doctor is Hard to Find
A Scripted Freelance Writer Writing Sample
It's hard to get a manuscript picked up by a large publisher, and unfortunately, life isn't easier for those who opt for self publishing. Everything involved self-publishing is drawn out and has to be near perfect to work. Fortunately, finishing the manuscript is simply part of being a writer. Finding a good book doctor who can perfect the text and assist in getting the word out, however, can be more tedious. This is why indie writers should understand the challenges they'll face and how to overcome them when searching for a book doctor.
Professional Experience
The first hurdle most indie writers encounter is finding a book doctor with the right professional experience. Performing a quick search for any type of book editor or doctor online will return a wealth of results, but it's important to remember that there is no background check for credentials necessary for someone to call themselves a book doctor. In fact, a huge proportion of people offering these types of services online have no real professional experience. Many of them are indie writers who edited their own work, and somehow believe this gives them the experience to edit others. Fortunately, there's an easy way around this: research. Performing a quick Google search can let you see if their potential book doctor has done anything worthwhile.
Exorbitant Costs
Sadly, the high cost of some book doctors is another obstacle faced by indie writers. While it's important to find an expert book doctor who can get the job done right, it's also imperative to be thrifty. While a price cannot really be put on developmental help, a writer can save a ton of money by ensuring that their book doctor doesn't have to make heavy edits. In most cases, this can be accomplished simply by putting a finished manuscript aside for a bit and then reading the entire thing to perform one's own edits. In the end, this will make the book doctor's job easier, and thus, cost less.
High Demand
Another difficulty that many indie writers come upon is the current demand for book doctors. After all, a writing professional who is already working on two manuscripts may have difficulty adding a third to the fray. This has become an even bigger issue now that self-published books are flooding the market. This means that book doctors who aren't already engaged are more difficult to come by. To circumvent this, authors should start looking for and researching book doctors before they've even completed their manuscript. This will ensure that once they've finished and given their own work the quick once-over, they'll have a great book doctor waiting, ready to perfect their manuscript. Like any professional service, it can take some time to find the book doctor who's just right for the job. Fortunately, it's not an impossible process -- it simply takes recognizing the hurdles that lie ahead and learning to overcome them. When this is done successfully, an indie writer's chances of success rises greatly. Photo Credit: Nanaki via Flickr.
---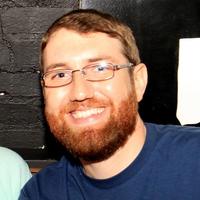 Atlanta, Georgia, United States •
Last online 1 day
After writing as a hobby during high school, Curtis transitioned to journalism and professional copywriting. He earned a degree in psychology and another in criminal justice from Augusta University in 2010. He went on to gain an MPA degree and graduate certificate in disaster management. These degrees were research-intensive, and he participated in several out-of-state conferences where he presented original research. This experience helped to craft impeccable investigative and analytical skills. Since that point, he's written everything from legal articles to eBay purchasing guides. Curtis has worked heavily in product descriptions as well. In addition to copywriting, he's handled the social media marketing for RV Four Seasons and Dads That Cook (PBS show). Most recently, he performed social media marketing for "Hillbilly Horror S...
Customer Ratings:
Power your marketing with great writing.

– Start your 30-day free trial today!
GET STARTED
Other content marketing examples from Curtis F