What to Do If Your Tenant Isn't Paying Rent
A Scripted Freelance Writer Writing Sample
As a landlord, having a tenant that isn't paying rent is never a good thing. If you're a small landlord with just one or a few properties and are relying on the rent payments to pay your mortgage or living expenses, things could get even worse quickly. No matter what your circumstances are, remaining calm is always the best course of action. Keep a level head and start with these steps. Give Them a Call One of the most common causes of late rent payments is the tenant simply forgetting what day it is. Give them a call politely reminding them that rent is due. They'll usually pay right away and if they're having trouble, they'll let you know so you won't be left wondering what's going on. Some landlords use a monthly email newsletter as a rent payment reminder, and offering automatic payments is always a good way to ensure that the rent always arrives on time without any reminders. Give Formal Notice to Pay If the rent remains late, send a letter via certified mail with return receipt requested informing the tenant that they must pay the rent or vacate the premises. This is a required step in the eviction process in most states, but it doesn't mean that you have to follow through with an eviction – you just want to make sure your rights are fully protected. Usually, the tenant must be given a deadline of at least three days, but you can extend it if you wish. Extending the deadline may be a good idea if a previously reliable tenant informs you that their paycheck was late or has another excuse you consider valid and they've given you a date they will be able to pay you by. Don't Change the Locks No matter how unreasonable your tenant is being or how much you've grown to dislike them, you cannot change the locks, turn off their electricity, or take other steps to force them out of the rental. This could actually give them grounds for a lawsuit against you, and in some states, locking a tenant out without a court order could be considered a crime. File for Eviction Your final step is to go to court to file for an eviction. The process is usually simple – just fill out a standard form in the clerk of court's office and pay the filing fee. Depending on how busy the court is, a hearing will be scheduled within a few days or weeks. The court will instruct you on how to give notice to the tenant that you've filed for eviction – you must follow these steps so that they have proper notice to appear in court. When you go to court, the judge will want to see the lease agreement so he knows how much was owed. If the tenant doesn't provide proof of payment, the judge will usually order an eviction. The tenant will then be given a final deadline to remove their belongings after which you can change the locks and dispose of their property in accordance with local law.
Subscribe for the latest in Content Marketing & Freelance Writing!
---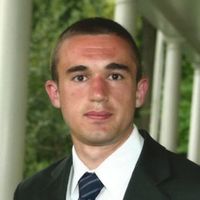 Tampa, Florida, United States •
Last online 2 days
Erin Forst, JD/MAcc, connects small and mid-sized business owners with the services they need to grow, boost their profits, and pay less in taxes. He has worked with companies of all sizes ranging from solo practitioners to Fortune 500 companies. He uses his industry expertise to add valuable insights and tips to your content, adhere to the ethical/professional standards required by regulated industries, and avoid the technical errors made by general writers without similar background knowledge. He uses his years of experience in the SEO and marketing industry to create content that ranks and converts in all business cycles. Availability: Erin F. is a full-time freelancer available Monday through Friday. Pricing: Varies based on complexity. Please request a pitch.
Power your marketing with great writing.

– Start your 30-day free trial today!
Start Free Trial
While you're here, have you tried Scripted lately?
Used to be a member, but moved on? Heard of it, but never signed up? The current iteration of Scripted will amaze you! Streamline your content writing efforts and build your own team of high-quality writers. It's all you need for content writing. Try it free today and meet your next favorite writer or writers!
Scripted's talented community of freelance writers have a variety of expertise and specialties. While many of our customers hire writers to execute their content marketing strategy, our writers deliver high-quality content in many formats. You can find content writers, blog writers, ghostwriters, and SEO writers all with experience in your niche.
Other content marketing examples from Erin F