The Best U.S. Travel Destinations for Natural Beauty
A Scripted Freelance Writer Writing Sample
The Best U.S. Travel Destinations for Natural Beauty
If you love big city vacations, it's easy to pick a location in the U.S. Travel destinations like New York City, Atlanta, Chicago, Dallas and San Francisco are just a few of the places you could choose. But, if you're looking to immerse yourself in the wonder of nature, you might think of the Grand Canyon, but what other spots would make your list? Here two lesser-known but awe-inspiring places to consider.
Sedona, Arizona
Just about two hours south of the Grand Canyon, you'll find the town of Sedona. The town is surrounded by 1.8 million acres of national forest, which means you'll have access to hiking, mountain biking and biking trails, and jeep tracks.
Your outdoor adventures will expose you to astonishing scenery as you wind through the red-hued stone formations that change throughout the day like a kaleidoscope that evolves as the sunlight moves across the sky. It's truly a work of art. But, you won't need to skimp on creature comforts; accommodations include resorts, bed and breakfasts or even a cabin in the woods.
Mackinac Island, Michigan
When you're looking for a quiet getaway with beautiful scenery and a slow, but never boring pace, you can't go wrong by traveling to Mackinac (pronounced mackinaw) Island. The island is located in the Straits of Mackinac, which runs between Michigan's Upper and Lower peninsulas. The Straits connects Lake Huron on the east to Lake Michigan on the west.
The only way to reach the island is by ferry or a small airplane - no cars are allowed on the island. Once you arrive, you're transported back in time as you hail a horse-drawn carriage to deliver you to your accommodations. You can spend the rest of your stay exploring the island on foot, on a bicycle or on horseback. There are many parks, golf courses, historic sites and interactive activities. The water views are breathtaking, and water sports are popular, including kayaking, parasailing, sailing, and fishing.
These two destinations only scratch the surface of the opportunities awaiting you in the U.S. An easy search of the Internet will give you even more ideas like this article describing 27 of the most beautiful places in America.
---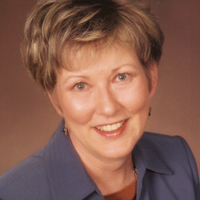 Atlanta, Georgia, United States •
Last online 5 days
Kathleen offers three key skills. First, she has the ability to use her own expertise to inform her writing. Second, she has the capacity for doing research on a wide variety of topics, identifying the heart of the information, and then presenting it in an easy-to-understand written form. Third, Kathleen enjoys producing different styles of writing -- from friendly to formal to a bit irreverent. Her natural curiosity keeps her motivated to find the information that will make her writing attract readers. Kathleen has an extensive business background. Prior to writing professionally, she held management positions in several industries including consulting, technology and healthcare. She has lived in the trenches, not just written about them. While her background gives her the skills to write for a variety of industries, Kathleen does ...
Customer Ratings:
Power your marketing with great writing.

– Start your 30-day free trial today!
GET STARTED
Other content marketing examples from Kathleen A