Safe and Dangerous Places in Washington, DC
A Scripted Freelance Writer Writing Sample
In many ways, the nation's capital, Washington, D.C., is a microcosm of the United States. The natural beauty of Rock Creek Park is just minutes away from urban decay. Multimillion-dollar homes stand just a few miles from homeless encampments. The national treasures -- the Washington Monument, Jefferson and Lincoln memorials, the White House, along with some of the most famous museums in the world -- are fronted by cheesy souvenir trucks and hot dog carts. Following along this line of contrasts, D.C. -- again just like the United States it represents -- can be both safe and dangerous. For the most part, the area that tourists will spend most of their time, the National Mall, is quite safe, with numerous park police, D.C. police and park rangers highly visible. Additionally, around the White House, you can be sure that Secret Service agents are watching over the scene. In fact, what's that on top of the White House? Oh, just some Secret Service snipers surveying for trouble. Know the safe areas and the areas to avoid in Washington D.C. so that you have a happy and memorable trip to the national capital.
---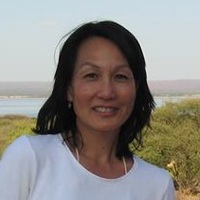 Ashburn, Virginia, United States •
I have been involved in publishing since college. At Cal State University Dominguez Hills, I was the editor-in-chief and a writer for the school paper. After graduation, I worked for several different publishing companies, including Petersen Publishing. Currently, I am a freelance writer, and I have many articles published on different sites, including Popeater, Mapquest, Huffington Post and AOL Travel. My favorite topics to write about are travel and animals. I have traveled to many places over the years, including but not limited to India, Thailand, South Africa, Costa Rica, Zimbabwe, Tanzania, Uganda, Australia, Japan, Ecuador, Paris and Venice. I have participated in numerous unique activities on my travels, including swimming with manatees in Florida and I also traveled through ravaged Gulu in Uganda on a mission trip. I am al...
Customer Ratings:
Power your marketing with great writing.

– Start your 30-day free trial today!
GET STARTED