Report: Eating Fish is Bad for the Environment
A Scripted Freelance Writer Writing Sample
A new report is pitting environmentalists against dietitians. The report, published today, says that we are depleting the fish population for dietary guidelines that are…well…a bit "fishy." The benefits of eating fish have long been known. Fish is a low fat source of protein It is also abundant in Omega 3 fatty acids, which has been proven to lower heart disease risks, as well as provide other health benefits. Or so "they" say. A team of Canadian scientists is saying something totally different and stirring up controversy. Their report, titled, 'Are dietary recommendations for the use of fish oils sustainable?' states that, though the evidence for the benefits of fish are not conclusive, the fish population is being decimated. This could have grave environmental consequences. Authors of the study, Dr. David Jenkins of St. Michael's Hospital in Toronto and Ussif Rashid Sumaila, acting director of the fisheries centre at UBC , analyzed the current dietary guidelines for the requirement of eating at least 2 servings of fish per day. Though they concede that there is some evidence to support the "heart healthy" benefits of eating fish, they say that there is also evidence that fish eaters lead healthier lives. This area has not been adequately explored, say the authors. In the meantime, the required daily servings of fish are being depleted. "The public has the impression," Sumaila told CBC News, "that there are plenty of fish in the sea—but that's not the case." According to The Globe and Mail: Dr. Jenkins said a way to settle the question of nutritional benefits would be to conduct studies to see "whether just going for a walk and eating less saturated fat" would lead to the same health improvements as eating fish. The researchers hope that people take their report seriously and cut down on eating fish. Sumaila worries that, if the consumption of fish continues at this rate, wild fish could face extinction. The report is published in today's Canadian Medical Association Journal.
---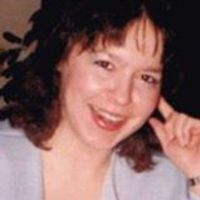 Green, Ohio, United States •
Christine has been writing professionally for more than ten years. She has written more than 1,500 online articles for a number of satisfied clients. Christine has a reputation for writing well-researched, meticulously sourced articles that inspire confidence in readers, ensuring a loyal following for her clients' websites. Though her writing specialties include health/wellness and physical fitness, she has a proven facility for writing about spiritual/new age topics, emotional/psychological conditions, politics, and current events. She has also written hundreds of effective letters for constituents through a political advocacy firm.
Customer Ratings:
Christine M writes about:
Power your marketing with great writing.

– Start your 30-day free trial today!
GET STARTED
Other content marketing examples from Christine M
Cholesterol has gotten a bad rap in recent years. True, around 50 million Americans suffer from h... Read More
An article in the Journal of the American Medical Association, published online on August 21, con... Read More