Red Food Dye? Yeah, It's Probably Bugs
A Scripted Freelance Writer Writing Sample
Red velvet cupcakes, colorful candies, and even some cosmetics and shampoos receive their rougey red tint from an unlikely source: squashed bugs. But you'll never see "insects" listed among the ingredients. These bugs, otherwise known as cochineal insects, emit a deep red ink when they're dried, smashed, and soaked in an alcohol solution. Even ancient Aztecs used the bugs to color their fabrics. Starbucks used to use this red dye in its Strawberries & Creme Frappucinos (the company no longer uses this ingredient), and some Nerds candies still contain the additive. If you wonder which foods contain this natural dye, look for the terms "cochineal extract," "carmine" or "carminic acid." Many tinted lipsticks, fruit drinks, shampoos, and gelatin contain the ingredient. While this news may sound gross -- or even alarming if you're vegan -- carmine is generally considered safer for consumption than many synthetic dyes, such as Red #40, made from coal derivatives. If the insect juice still makes you nervous, don't fear; some companies are using tomatoes, beets or purple potatoes to devise natural alternatives to bug-based red dye.
---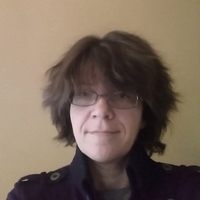 Cleveland, Ohio, United States •
Last online 7 days
Kathy Adams is a writer and editor with more than 20 years of professional experience, winning several awards from the Associated Press for investigative journalism. Brand blogging (writing posts for your brand) is her specialty -- especially for home decor, home improvement and craft-related topics. She also ghostwrites content for authors and A-list music artists' websites and book projects. Kathy enjoys inspiring the best in others, whether that be through writing about creative, healthy and useful projects or about ways to find happiness through creative outlets such as music and writing. She also enjoys inspiring others to do what they can to help others, whether it involves organizing food and clothing drives or simply recognizing the best in one another.
Customer Ratings:
Power your marketing with great writing.

– Start your 30-day free trial today!
GET STARTED
Other content marketing examples from kathy a
New galvanized metal appears too clean and sometimes shiny -- exactly the opposite of what's ... Read More