Love My ChallengeBox!
A Scripted Freelance Writer Writing Sample
This post is sponsored by ChallengeBox. All opinions are my own.
ChallengeBox, Personalized Challenges Plus Lots More
I was absolutely amazed when I received my awesome ChallengeBox! It was jam packed with goodies. Such a generous arrangement of wonderful products. Check out the fantastic array of items I received: ChallengeBox enables you to create unique boxes that are tailored to your individual goals and preferences. You'll receive really cool workout gear and apparel, as well as a range of scrumptious yet healthy snacks. That's just the beginning... Not only does ChallengeBox take the time and care to craft a special box with treats you'll love to eat and wear; there are lots more surprises you'll be impressed by. I certainly was!
Create Your Own ChallengeBox Challenges
ChallengeBox covers all the bases to ensure you've got everything you need to reach your fitness goals. ChallengeBox provides everything from motivation to delicious recipes to make getting healthy fun! You'll find inspiring motivational quotes in your box and helpful materials providing step by step guidance for support. ChallengeBox does a great job explaining all of the details of your goodies so you have a thorough understanding of everything you've received in your box. I had so much fun exploring all of the cool items I received in my ChallengeBox! How awesome ChallengeBox keeps the fun going by sending unique personally tailored treats in each box, and even including special rewards if you've met your fitness challenges. ChallengeBox is really on the ball when it comes to truly customizing a box to fit your individual circumstances. ChallengeBox syncs with Fitbit to analyze your data; and create personalized ChallengeBox challenges that are specific to your needs and wants. When you've completed your challenges and met your goals; ChallengeBox will reward you with prizes to acknowledge your accomplishments and give you an extra boost of motivation. What a special feeling to receive boxes that suit you to a tee and are in perfect alignment with your fitness goals.
Having Fun & Getting Fit with ChallengeBox
ChallengeBox is a super fun way to take care of your health and stay fit! It's the best of both worlds because it provides guidance and support but you're in total control of your preferences. It feels wonderful to open your ChallengeBox and know everything inside has been put together just for you. It's really exciting when you first open your box, peek inside and know tons of goodies await! I enjoyed looking at each item, reading the healthy yummy ingredients of each of my snacks, checking out my cool gear, and reading all of the helpful materials accompanying the awesome products in my box. I thought it was fabulous there were some extra treats included as well, like a great soothing balm, motivational quote and delicious recipe I can now add to my repertoire. To begin having fun and enjoying your own very special ChallengeBox, create your fitness profile. It's a fun way to customize the perfect ChallengeBox challenges for you and get an awesome box filled with goodies coming your way too! Check out all of the exciting perks you'll also get with ChallengeBox, create your fitness profile, start reaching your fitness goals while having a blast, and receiving amazing boxes chock full of rockin products by going HERE
---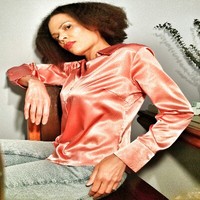 I have extensive experience as a digital marketer since creating my site in 2012. I utilize SEO and analytics to continually improve optimization of my site and integrate monetization techniques into my web design to generate revenue. I contribute my expertise in these areas, as well as social media marketing and email marketing to assist my clients with furthering the success of their businesses.
Hire Paula S