Linking Best Practices for Lawyers
A Scripted Freelance Writer Writing Sample
Outbound links are an important part of SEO. When Google is determining how useful your law firm website is, part of what it considers is whether you send your readers to relevant authoritative websites. However, outbound links are not required and adding links just to add links can do more harm than good. Here's what to consider when adding outbound links to your law firm website.
You Are the Expert
The first thing to remember is that clients are coming to you because you are the expert. They expect you to know the law. Citing every fact or law like a Wikipedia article or college paper is not expected and can actually hurt you if it creates the perception you didn't know this basic information on your own.
Generally, avoid citations unless you find it particularly useful to link to a specific portion of a statute or case. In those cases, always try to use the official, government-provided primary source. Neutral, authoritative sites such as Cornell's Legal Information Institute can provide a reasonable backup. Avoid links to paid research platforms, such as WestLaw or LexisNexis, because your clients won't have subscriptions.
Avoid Secondary Sources
Competitor websites, similar practices in other jurisdictions, FindLaw, Nolo, etc. are all great resources. They give you a starting point of what information other people think is important. You can then think about how to present that information better and what insights you can add so that you can position yourself as the go-to expert.
Never link to these competitors. While this might be obvious to you, if you hire an outside SEO firm or content writer, they might not realize that a seemingly authoritative site is your direct competition because it's funneling its readers to other lawyers. Always check their work before it goes live.
Don't Trade Links
"You link me, I'll link you" used to be a decent SEO strategy especially when both websites were strong. Google now punishes sites it thinks are trading links just to boost their SEO rankings.
The only exception is if you have a truly complementary relationship with another firm. Perhaps you do general business law and another lawyer does estate planning. If you send referrals to each other and you have an article that mentions business estate planning, providing a link to the estate planning lawyer's more detailed article on business estate planning is helpful.
What to Link To
When deciding what to link to, think about what you want your clients to know and how the resource you're linking to will help them. The standard advice of .gov and .edu sites generally being more reliable applies, but this doesn't mean never use .com or other sites if applicable.
Common links include:
Courthouse information — hours, what floor to go to, overviews of certain processes, where to get records, etc.
Legal forms — from courthouses, state agencies, the IRS, etc.
Important statutes — don't cite them all, but include important ones where it can actually be useful for your clients to read the text.
Self-help — post links to things like your Department of State's incorporation filing page. It can help give clients on overview of the process and show them how complex it is to do it on their own. You can nudge them by also linking to your blog post on why they might still need a lawyer and what can go wrong without one. If they still decide to do it on their own, they probably weren't going to be a profitable client.
Your Ultimate Goal
Your website's ultimate goal isn't to sell, sell, sell. You want to become a helpful resource so that when people do research, your website comes up higher in more searches. When you do this, the people who do need a lawyer will think you're the one to talk to since your great resource came up first, and the sales will come naturally.
Subscribe for the latest in Content Marketing & Freelance Writing!
---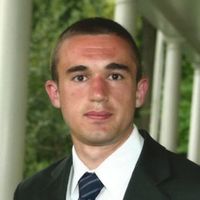 Tampa, Florida, United States •
Last online about 16 hours
Erin Forst, JD/MAcc, connects small and mid-sized business owners with the services they need to grow, boost their profits, and pay less in taxes. He has worked with companies of all sizes ranging from solo practitioners to Fortune 500 companies. He uses his industry expertise to add valuable insights and tips to your content, adhere to the ethical/professional standards required by regulated industries, and avoid the technical errors made by general writers without similar background knowledge. He uses his years of experience in the SEO and marketing industry to create content that ranks and converts in all business cycles. Availability: Erin F. is a full-time freelancer available Monday through Friday. Pricing: Varies based on complexity. Please request a pitch.
Power your marketing with great writing.

– Start your 30-day free trial today!
Start Free Trial
While you're here, have you tried Scripted lately?
Used to be a member, but moved on? Heard of it, but never signed up? The current iteration of Scripted will amaze you! Streamline your content writing efforts and build your own team of high-quality writers. It's all you need for content writing. Try it free today and meet your next favorite writer or writers!
Scripted's talented community of freelance writers have a variety of expertise and specialties. While many of our customers hire writers to execute their content marketing strategy, our writers deliver high-quality content in many formats. You can find content writers, blog writers, ghostwriters, and SEO writers all with experience in your niche.
Other content marketing examples from Erin F