How to Understand Your IRS Notice
A Scripted Freelance Writer Writing Sample
You received an official looking letter in the mail that says it's from the IRS. How do you know it's a legitimate IRS notice, and how do you know what you need to do?
Verifying an IRS Notice
IRS notices come on official IRS letterhead and follow a standard format. You can view an example here. The good news is that most fakes don't successfully duplicate the appearance of a real IRS notice.
You can verify a notice by calling the IRS at the phone number listed on their website that applies to your filing type. Don't call the number on the notice unless you confirmed on the IRS website that it actually belongs to the IRS.
The IRS always sends notices by mail not by email. The IRS will also never call you if they haven't sent you mail first.
How to Find Out What an IRS Notice Means
Each IRS notice has a title and should contain a summary of the problem identified. Read through the notice once to see if you understand it.
There is also an identifier in the top corner of the notice that is either "CP" followed by a number or "Letter" followed by a number. Examples: CP2000 or Letter 531. The IRS has a standard form letter for each type of tax problem. This identifier allows your tax professional to quickly identify the issue at hand and your options for resolving it. If you'd like to do more research on your own, this is the identifier you should search for online.
Additional Information to Look for in an IRS Notice
There are a few more things to look for at the top of your notice.
Tax Year: This is the year in question. The IRS can go back three years in normal circumstances and sometimes longer. The year is the year the tax return covered not when it was filed. (E.g., your tax return you filed in April 2017 for calendar year 2016 is identified as Tax Year 2016).
Notice Date: If you're given a deadline of a set number of days rather than a specific date, assume the clock started running on this date. If you were out of town or didn't receive the notice on time, immediately call either your tax professional or the IRS directly.
Social Security Number: Double check this to verify that the notice was intended for you especially if you have a family member with a similar name.
If the IRS is claiming that you owe money, it will show the tax owed, the penalty due, and the interest owed on those amounts. If you don't pay by the due date listed, penalties and interest may keep increasing. You have the right to dispute these amounts if you disagree.
The IRS may also include a more detailed explanation of why they are claiming you owe money. This may reference specific line items on your tax return as well as W-2s, 1099s, or other documents the IRS received from third parties.
What to Do Next
If you fully understand the notice, have checked your records to verify the IRS is right, and the penalties are small, you may wish to agree to the changes and pay the amount owed. If you don't understand the notice, aren't sure how the IRS got its numbers, or are facing a large penalty, contact a tax professional to review your options.
Subscribe for the latest in Content Marketing & Freelance Writing!
---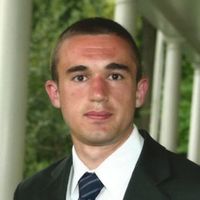 Tampa, Florida, United States •
Last online 1 day
Erin Forst, JD/MAcc, connects small and mid-sized business owners with the services they need to grow, boost their profits, and pay less in taxes. He has worked with companies of all sizes ranging from solo practitioners to Fortune 500 companies. He uses his industry expertise to add valuable insights and tips to your content, adhere to the ethical/professional standards required by regulated industries, and avoid the technical errors made by general writers without similar background knowledge. He uses his years of experience in the SEO and marketing industry to create content that ranks and converts in all business cycles. Availability: Erin F. is a full-time freelancer available Monday through Friday. Pricing: Varies based on complexity. Please request a pitch.
Power your marketing with great writing.

– Start your 30-day free trial today!
GET STARTED
While you're here, have you tried Scripted lately?
Used to be a member, but moved on? Heard of it, but never signed up? The current iteration of Scripted will amaze you! Streamline your content writing efforts and build your own team of high-quality writers. It's all you need for content writing. Try it free today and meet your next favorite writer or writers!
Scripted's talented community of freelance writers have a variety of expertise and specialties. While many of our customers hire writers to execute their content marketing strategy, our writers deliver high-quality content in many formats. You can find content writers, blog writers, ghostwriters, and SEO writers all with experience in your niche.
Other content marketing examples from Erin F