How to Help Children Through Writer's Block
A Scripted Freelance Writer Writing Sample
Writer's block strikes even the most experienced of writers, and children are not immune to this plight. Whether it be a book report, creative story, a science project summary, a math word problem or a social studies report, writing is a task that your child will encounter repeatedly in school. A child suffering from writer's block can become further entrenched in his state of being stuck with each failed attempt to write and may need your help. Ease your child's written output struggles with strategies to bypass writer's block.
Break It Down
Teach your child to divide her assignment into smaller segments. Begin with a basic, written outline of the project. Have your child identify the key required components, such as length, primary focus and composition format. Instruct your child to attempt smaller portions individually, and then to revise them with transitions that tie them together.
Use a Writing Prompt
Offer your child a writing prompt. For example, if he is assigned the topic of inventions, ask him for a description of one of his favorite inventions. Suggest that he make a list of others that he considers useful, and have him categorize them into groups, such as business or home. Then have him delve into areas such as patents and manufacturing.
Switch Writing Mediums
Determine if handwriting is the issue that stymies your child, and if so, have him use the computer instead of a pen. If this is still too much of a challenge, try a voice to text option so that he can dictate the story and have technology do the typing. This will require proof-reading since voice to text programs can be error prone. Alternatively, let your child record or verbalize his assignment while you transcribe.
Start With Imagery
Have your child draw a picture or series of pictures that illustrate his main idea. Encourage him to add as much detail as he can, including color. Once the visual version of the story is developed, have your child look at the imagery for inspiration and convert his ideas to words.
Try a Graphic Organizer
Graphic organizers come in various different formats and allow the writer to write in bullet-point form the basic ideas of his composition, from which she can build a more detailed final product. Help your child choose an appropriate graphic organizer for the project. For example, if your child is required to generate various ideas from one topic, a cloud style graphic organizer is preferable to one that is a chain style, which is designed for linear, sequential writing.
Edit Later
Save spelling and grammatical corrections to do after the content is written. Teach your child the difference between creating and editing, and explain to him that while he is composing his piece, he can put aside any perfectionist and potentially paralyzing tendencies towards spelling, grammar, punctuation and sentence structure. Once he has created his written work, he can then go back over it and make any necessary corrections. Creating the rough draft first allows the writing to flow, and even though it may seem to take longer to write first and edit and revise later, it is actually more efficient.
Schedule Breaks
Have your child take a brain break. Tell him to get up and move around, or engage in a different activity that is unrelated to written output. Use a timer to help him stay on track. Set the timer for a break interval, such as 15 or 30 minutes. Doing a mundane task during this break may bring to mind ideas for the project that he had difficulty generating while trying too hard to concentrate.
Subscribe for the latest in Content Marketing & Freelance Writing!
---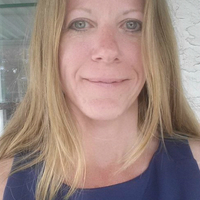 Vancouver, British Columbia, Canada •
Nancy Lovering is a Canadian writer who specializes in short non-fiction. She has a background in public education, entertainment, finance and business, and is also an avid fitness and health advocate.
Power your marketing with great writing.

– Start your 30-day free trial today!
Start Free Trial
While you're here, have you tried Scripted lately?
Used to be a member, but moved on? Heard of it, but never signed up? The current iteration of Scripted will amaze you! Streamline your content writing efforts and build your own team of high-quality writers. It's all you need for content writing. Try it free today and meet your next favorite writer or writers!
Scripted's talented community of freelance writers have a variety of expertise and specialties. While many of our customers hire writers to execute their content marketing strategy, our writers deliver high-quality content in many formats. You can find content writers, blog writers, ghostwriters, and SEO writers all with experience in your niche.
Other content marketing examples from Nancy L