High Levels of Comprehension in a Two Year Old Who Won't Talk
A Scripted Freelance Writer Writing Sample
Your sweet bundle of toddler is clever but eerily silent, unlike her age peers. Although you may enjoy the peace and quiet as you marvel in her feats of mental precocity, don't disregard your family and friends who express concern. While there may be nothing to worry about, a nonverbal 24-month-old child warrants a closer check by your family doctor. Hearing Problem The importance of hearing in the development of speech can't be understated. If your child seems to hear because he turns around when you walk behind him, he made be sensing the movement of air you've created rather than hearing the sound of your footsteps. Hearing tests can be administered to toddlers, and it is well worth ruling out full or partial hearing loss, either of which can delay speech. Perfectionism If she's so advanced, why can't she figure out how to talk? Although gifted kids are stereotyped as early talkers, the opposite can occur. Cognitively precocious kids are often severely hindered by perfectionism, and it can start young. If your 2 year old comprehends more than your friends' toddlers, it may be because she is clever and afraid to try speaking in case she makes a mistake. This is exacerbated further if you talk a lot to her: A parent who models verbosity creates big shoes for a sensitive child to fill. If you suspect this is the case, try speaking a little less and listening to her behavior a little more. Watch her play, and give her single word labels for what she is doing. Autism Most people have heard of autism, but few realize the wide range of functionality that this condition can present with. A bright, interactive child who seems to comprehend more than his age peers can still be somewhere on the autism spectrum. Intellectual delay is not always present in autism, but delayed speech is a hallmark of this cognitive profile and should prompt further investigation by your family practitioner. An exception is the presentation of Asperger's Syndrome, which often does not result in a speech delay. Early intervention for a child with high functioning autism can go a long way in preparing him for school and giving him skills to succeed and thrive. Anatomical Issue While shyness can leave a person behaviorally tongue tied, your toddler might have the anatomical version of this speech-prohibiting condition. Also known as ankyloglossia, being tongue-tied is relatively common and is caused by the portion of tissue under the tongue called the frenulum failing to recede as is typical after birth. Other anatomical causes of speech delay include cleft lip or palate, and vocal chord inflammation, malformation or polyps. Speech and Language Disorders Speech involves more than just the oral cavity and vocal cords -- it also requires input from your child's brain. Expressive Language Disorder is a brain-based condition in which the language area has trouble organizing and sending speech commands to the child's speech anatomy. It can be mild, causing the child to struggle with pronunciation or word order, or it can be more severe and significantly prohibit speech. Specific Language Impairment, or SLI, which encompasses receptive and expressive language processing, may delay language until the third or fourth year. Also known as developmental language disorder, language delay or developmental dysphasia, SLI affects 7 to 8 percent of kindergarten students.
Subscribe for the latest in Content Marketing & Freelance Writing!
---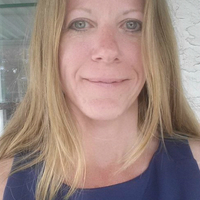 Vancouver, British Columbia, Canada •
Last online 5 days
Nancy Lovering is a Canadian writer who specializes in short non-fiction. She has a background in public education, entertainment, finance and business, and is also an avid fitness and health advocate.
Power your marketing with great writing.

– Start your 30-day free trial today!
Start Free Trial
While you're here, have you tried Scripted lately?
Used to be a member, but moved on? Heard of it, but never signed up? The current iteration of Scripted will amaze you! Streamline your content writing efforts and build your own team of high-quality writers. It's all you need for content writing. Try it free today and meet your next favorite writer or writers!
Scripted's talented community of freelance writers have a variety of expertise and specialties. While many of our customers hire writers to execute their content marketing strategy, our writers deliver high-quality content in many formats. You can find content writers, blog writers, ghostwriters, and SEO writers all with experience in your niche.
Other content marketing examples from Nancy L