Guest Post: Pinterest SEO with a Colorful Twist
A Scripted Freelance Writer Writing Sample
What is Pinterest SEO with a colorful twist? Well, when I first got into content marketing in 2011, I was so excited to be doing something I have so much passion for… writing. But, in time, it became more of a hassle than expected because of a little thing I knew nothing about called SEO. Yes, the dreaded search engine optimization rules and practices almost made me go back to working at the phone company. The New Face of SEO Fast forward to today, and my small business clients are so excited to have me at their disposal. Up until now, most have only seen SEO experts come in the form of men from overseas countries who speak very poor English. Today, I'm very proud to be The New Face of SEO and an SEO Queen, according to the Pinterest Queen in my life, Toiia L. Rukuni. As a WoC, I'm a rare breed in the SEO industry. My caramel skin is not just what I am, but an integral part of who I am. My style of search engine optimization helps entrepreneurs and small business owners attract target markets that also look like me. So, when Toiia L. Rukuni asked me to be her first guest blogger, I was honored and excited. Finally! I get to write a blog post about something I have such a knack for… SEO… and I actually get to add my own colorful twist to it!!! So, today, I'm not just bringing you Pinterest SEO tips. Since we WoC are the new breed of powerful entities in the business world, I'm giving you Pinterest SEO with a Colorful Twist. What Are Pinners Looking for on Pinterest? When it comes to social media, the drive to participate comes from different places for each network. For Facebook users, it's all about expressing who you are. On Twitter, users are more interested in telling the world what they're doing. But, Pinterest users are a different breed. For one thing, pinners are only in the mix for a strictly visual experience. They are not all about sharing personal, intimate details about their lives, or blasting about what they're up to at any given moment. Instead… Pinterest users are all about pinning things related to who they want to be… in the future. Just take a look at what pinners are pinning on Pinterest. Most pin things related to who they want to be, what they want to do or have and where they want to go… in the future. Adding a Colorful Twist to Your Pinterest SEO So, with that in mind, it's important to key-in on keywords that your target market… women like you… are using to search for what you have to offer in Pinterest. You offer them pins about what they can be, have or do in the future, but you have to make sure they can find those pins. In other words, you can appeal to the masses with Pinterest SEO keywords like "powerful women." Or, you can appeal to a more focused group with keywords like "powerful business women." But, if you're hoping to use Pinterest SEO with a Colorful Twist, you may want to go with something like "powerful business women of color" (for example). Now, I'm no Pinterest expert. I'm just a fascinated user who prefers it so much more than Instagram. However, I am an SEO expert. So, I knew back in April 2014 when Pinterest did an overhaul on its search engine that SEO would become an important part of the entire pinning process for businesswomen of color. They named this overhaul "Guided Search", which focuses on exploration, as opposed to the usual information retrieval. We now have the ability to use our colorful natures, colorful lifestyles and colorful vocabularies to attract more targeted audiences on Pinterest. 3 Tips on Where to Use Pinterest SEO Keywords Ready to add Pinterest SEO with a Colorful Twist to your social media marketing mix? Not sure where all these SEO keywords should go? Well, here are the three tips to get you started optimizing your Pinterest account, boards and pins to attract a more targeted, colorful crowd: Your Pinterest Profile – Include keywords that will help others looking for women like you find your profile quickly Boards Names & Descriptions – Make sure potential followers know what to expect when they open a specific board Pin Descriptions – This is very important. If you have a bunch of pins without descriptions, know that no one will ever find them in searches. And, those default descriptions you went with when you shared the pins just may not have the colorful twist you need to attract pinners like you. Does your Pinterest account, website or blog need search engine optimization to help increase your traffic and followers? Content Marketing Geek specializes in SEO services for entrepreneurs, small business and all women of color. Click here for a free website evaluation to help improve your SEO performance and search engine results now.
---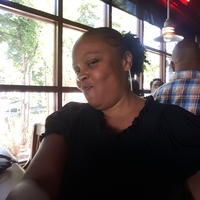 Las Vegas, Nevada, United States •
Last online 1 day
Kiesha Joseph represents The New Face of SEO, serving as an online marketing manager for Content Marketing Geek. Her clients refer to me as an SEO Goddess, bragging that she provides SEO Services with a Colorful Twist. Ms. Joseph has a true passion for writing unique, high-quality content to help bring more traffic to websites, blogs, social media pages, landing pages, sales pages and other online sites. Kiesha is also a published author, editor and brand builder for entrepreneurs, small businesses, authors and bloggers.
Customer Ratings:
Power your marketing with great writing.

– Start your 30-day free trial today!
GET STARTED
Other content marketing examples from Kiesha J
A BIA/Kelsey report has revealed that 90 percent of all consumers research local services and pro... Read More
Want to start your own website, but not sure where to begin? You don't have to go to web desi... Read More