EXCERPT: Beat Procrastination with Connie's Packing Principles
A Scripted Freelance Writer Writing Sample
Despite the tongue-in-cheek attitude the internet has toward procrastination, it's a bad habit that can lead to negative consequences. Studies have drawn correlations between poor emotional or physical well-being and procrastination. Learning to beat procrastination helps you achieve your goals while decreasing stress levels.
Simply putting off a task until later isn't procrastination; many reasons exist why you might have to reschedule a task. According to writer Eric Jaffe, experts define procrastination as the voluntary delay of a necessary or critical task despite the knowledge that negative consequences are associated with the delay. I've done this more often than I want to admit – knowingly shuffled a task until later even though I knew I would suffer higher stress or loss of income as a result. I'm not alone; it's a common topic among my creative friends.
(Almost) Everyone Procrastinates
Jaffe says everyone procrastinates at least a little, though some people are chronic procrastinators. Occasional procrastinators put things off because they're overwhelmed or greatly dislike the task ahead. Chronic procrastinators put things off for the same reasons, but they also do so simply because it's become a habit.
I'll raise my hand here and admit: I'm chronic. Beyond chronic. But a Do Stuff Ninja can't keep putting things off and willingly suffering the consequences, so I'm trying to break this habit.
While a "just do it" message doesn't help the chronic procrastinator, I've started applying some common-sense steps that are making a difference for me. I thought about something I'm good at doing without procrastination: packing for a move.
Between us, Alice and I have moved over 20 times in our adult lives, and we're fast, efficient packers. The way we approach packing and moving is something learned from our mom, Connie. She's the reason the heading to this section is qualified with "almost." Neither Alice nor I can think of a time when my mom procrastinated anything, and she certainly never did so with packing.
You Don't Need All the Supplies to Start
I've known people to procrastinate packing until they acquire enough boxes to get the entire job done. They'll also wait on tape, packing peanuts, or the perfect black marker for labeling boxes. Realistically, though, almost everyone has a single box in their home they can start filling with stuff now.
The same principle relates to any project. A writing friend of mine and I have a running joke. If we must pick the kids up at 3:00 and it's noon, clearly we can't do any work; we don't have time to finish a task, so we certainly can't start one before we leave, says our logic. It's false logic, and we know it. Even if we only have 30 minutes of work time between now and then, that's 30 minutes of work that wouldn't have to be completed later. Instead of waiting for all the time, we have to work with the time we have.
Alice shot her first Do Stuff Ninja interview with the supplies she had on hand. She'd like a different camera and some other tools eventually, but for now, she's packing the box she has.
Don't use a lack of supplies as an excuse not to start working toward your goal. Instead, figure out what you can do with the resources you have and start doing it.
If you're a chronic procrastinator, set a goal to do something – anything – related to your project. It takes an average of 66 days to break a bad habit, so don't expect your procrastination to lift just because you start doing things. Keep doing things and make those things bigger each day.
Don't Try to Pack the Entire Home in One Day
Another reason people put off packing is because they're waiting for the perfect day to get the job done. They want a day where they can pack from dawn 'til dusk, and life has a way of messing those plans up. When I talked to my mom about this article, she said "People put off doing something right away because they're overwhelmed." Packing your entire home in a day is overwhelming, which makes it easy for you to put off.
I've tried dozens of time management, to-do list, and organizational solutions, but ultimately my procrastination doesn't have to do with my ability to manage time. It has to do with my inability to conquer and divide at the cognitive level. I want to conquer the problem, if not the entire world, today. And that's just not possible.
Instead of doing what is possible, I fall into guilt, self-doubt, and paralysis because what is before me seems too big. I end up not doing anything at all.
I'm working on packing one room – even one drawer – at a time in everything I approach. For the past month, I've also been working on being more realistic about what I can do each day. I work from a list, but I draw a line after eight to 12 items, depending on what they are. I make myself choose those items carefully because they might be the only things I can do each day.
---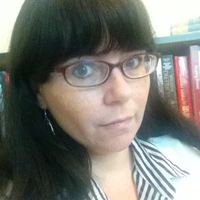 Roanoke, Virginia, United States •
Character. Voice. Style. All customized for your brand. I'm a writer with a large wheelhouse and a creative cup that runs over. I write in industries such as health, finance, online marketing, spirituality and technology, but I also have a penchant for geekery, family topics and out-of-the-ordinary requests. I have hands-on experience in industries such as healthcare revenue cycle management, office management, and legal. Since I made the move to full-time freelancing in 2011, I've used that experience and expanded upon it, writing successfully in a range of industries. I'm also Six Sigma Black Belt certified and have a background in project management.
Power your marketing with great writing.

– Start your 30-day free trial today!
GET STARTED
Other content marketing examples from Sarah S
The first step for Slate Clean '17 is brainstorming about next year's goals. Conventional wisdom ... Read More
Competitive markets and constant upheaval in regulated fields means learning is no longer an asse... Read More