EXCERPT: 6 Steps to Check Learning Management System Readiness
A Scripted Freelance Writer Writing Sample
Competitive markets and constant upheaval in regulated fields means learning is no longer an asset limited to the classroom. Corporate environments require highly skilled, relevant workforces that understand niche-based information and requirements. Learning management systems help enterprises disseminate and manage knowledge, but gaining the most benefits from LMS tools requires that you implement the right solution for your organization. Learning management system readiness is fundamental to the success of your LMS implementation. Here are six steps to ensure you are ready to upgrade a current system, replace your system, or purchase your first LMS.
Step One: Create Management Engagement
As with any corporate endeavor, if management isn't fully onboard with an LMS implementation, success is unlikely. Not only does an LMS represent an upfront investment, it also requires ongoing time investment to ensure success. Create management engagement by working together as a leadership team to set LMS objections:
· What needs to you hope to meet with an LMS system?
· What problems might an LMS system solve?
· What business objectives are supported by learning management?
· What are you willing to spend on a system?
· What can you afford to spend on a system?
Answering these and similar questions ensure leadership has a clear, shared vision. When everyone is on the same page – and is abiding by a realistic budget that is enough to fund a functional LMS – the outcome is more likely to meet everyone's expectations.
Step Two: Ensure Strategy Alignment
Learning management system readiness involves considering how you plan to use an LMS system, particularly with regard to business goals. Storyboarding is a tool eLearning Industry says helps lower the costs of production risks when developing new LMS software, but it can also be helpful when deciding whether to purchase a solution and which solution to invest in.(2)
Working together with critical staff and leaders across an organization, create a narrative that ties the purchase of an LMS system to corporate strategy. An LMS system helps you increase staff competencies, but how does increasing those competencies create ROI for the enterprise? Applying strategic – and financial – metrics to a potential LMS purchase helps you choose the right program. Create a storyboard that answers the question: What does LMS support for strategic business goals look like? That storyboard helps you understand what you require in a LMS.
Review any requirements documents currently published by the organization for learning management – or create documents for the first time. Creating a formal requirements document is a best practice for LMS selection: list both needs and high-level wants for a new LMS system, including the type of support the organization requires, how the LMS system should integrate with existing human resource and knowledge management software, how skills and competencies will be evaluated and managed, and how online communication and collaboration will occur.(3)
Include a LMS readiness checklist in your formal document, and get feedback on that list from across the organization. If a procurement team uses that list when selecting an LMS solution, they are more likely to meet enterprise-wide needs and less likely to be blamed for picking a siloed or inappropriate solution.
Step Three: Plan for Implementation
LMS readiness means that you understand the scope of the system and how you will bring it to users in the organization. First, decide how learning will be handled in the new system. Will programs be delivered live or can staff access self-paced training? Do you plan to provide for mobile learning, and who will be part of your implementation team? What competencies will be part of the learning system, and how will you measure individual staff success? Does your industry have regulations about the management of skills and competencies? All of these questions must be answered before you can look at LMS solutions: your implementation needs and plans dictate, to some degree, what solution you purchase.
Planning for demographics and user roles alone can be a large endeavor, and implementation also includes setting up administrator and security roles, understanding how and when users will need access to the program, and creating course catalogs and curriculums that work across users and platforms.(1) Even before you choose an LMS program, your technical and leadership departments should have a fundamental idea of how much work will be required for implementation and what type of functionality you want to implement. You also need to understand how much of the implementation work you want to do in-house and how much you want to rely on a vendor.
Step Four: Promote Enterprise-Wide Learning Culture
Adoption at all levels is essential to creating ROI for your learning management system. If staff don't engage with the new tool, then you've wasted a lot of time and expense. Before purchasing an LMS solution and beginning technical implementation, understand how leaders and critical staff can promote online learning across the organization. Consider creating change evangelists among staff at all levels – these individuals are introduced to the new system early so they can share about it in a positive light and help others use the new tool as it is implemented across the organization. Even before you purchase a system, speak with subject matter experts in a variety of departments to determine needs and feelings about a LMS. Team members that is involved in selecting and implementing a new solution – even in very small ways – are more likely to adopt it fully.
Change can be scary, which means you have to manage both the actual change and the message surrounding it. Do you have a strategy in place for creating buy-in among all demographics? Baby boomers are less likely to approach new technical solutions on their own, for example, while millennials appreciate the ability to integrate with new software in a hands-on manner. Be prepared to demonstrate to employees at all levels not only how the LMS helps achieve business goals, but also how they can use it to achieve personal goals and growth.
---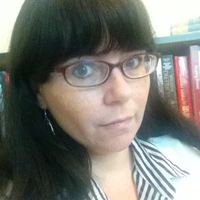 Roanoke, Virginia, United States •
Character. Voice. Style. All customized for your brand. I'm a writer with a large wheelhouse and a creative cup that runs over. I write in industries such as health, finance, online marketing, spirituality and technology, but I also have a penchant for geekery, family topics and out-of-the-ordinary requests. I have hands-on experience in industries such as healthcare revenue cycle management, office management, and legal. Since I made the move to full-time freelancing in 2011, I've used that experience and expanded upon it, writing successfully in a range of industries. I'm also Six Sigma Black Belt certified and have a background in project management.
Power your marketing with great writing.

– Start your 30-day free trial today!
GET STARTED
Other content marketing examples from Sarah S
Despite the tongue-in-cheek attitude the internet has toward procrastination, it's a bad habit th... Read More
The first step for Slate Clean '17 is brainstorming about next year's goals. Conventional wisdom ... Read More