Dubai Holiday Packages for Wotif.com
A Scripted Freelance Writer Writing Sample
Dubai Emirate Holiday Packages
If you're like many people, you may think of Dubai as simply a playground for the extremely wealthy. In some ways, that's an accurate assessment, but this United Arab Emirates city also has a lot to offer the average Joe who wants to explore a Dubai holiday. You'll marvel at all there is to see and do, and you won't ever forget this desert oasis with its man-made islands, indoor ski slopes and some of the world's tallest buildings.
Things to Do in Dubai
You've heard all about this country's astonishing activities, and guess what? A lot of them are located in shopping malls. Put your credit card away and bundle up at the indoor ski slope inside the Mall of the Emirates. Not sure how you feel about winter sports in the middle of a desert? Make new friends at the nearby penguin enclosure. Also located inside the Dubai Mall is the city's aquarium, where you can check out 140 fish species and maybe get a little wet. Additionally, you can reach the 360-degree observation deck of the Burj Khalifa, the 829.8-metre high skyscraper that towers over the city. At its base, you'll discover the world's largest performing fountain.
Dubai is indeed flashy, but you can still find vestiges of the city's past in the Bastakia District. Coral and limestone buildings that date to the 1700s provide an excellent glimpse into the lives of early merchants who set up shop here. Head on over to Dubai Creek to see the city's traditional economy at work. Watch merchants' dhows being loaded and unloaded, just as it's been done for the past 4,000 years, then go witness one of the boats being built at the Heritage and Diving Village.
To escape the scorching heat, book one of our Dubai car hire deals for a comfortable and relaxing trip through this city. If you're craving a more ancient method of transportation, view a camel contest at the nearby racecourse for the humped creatures.
Shopping, Dining & Nightlife in Dubai
Unsurprisingly, there's no shortage of shopping in Dubai either. If a country can make artificial islands, you shouldn't be surprised that local stores exceed even their customers' wildest dreams. For a dizzying array of designer shops, head to the Al Ghazal Complex. And even though this area is filled with glamourous shopping malls, don't miss the chance to see an authentic Arab bazaar in the Deira.
"Cosmopolitan" is the perfect way to describe life in this region, and it also pertains to the food. Traditional Emirati cuisine consists of lamb kebabs, falafel and camel meat. To indulge in this fine fare, head to the Mina Jebel Ali neighbourhood or in the Deira district. And to discover the hottest new restaurants in the city, visit the luxury hotels in downtown Dubai and along the waterfront.
Dubai holidays aren't complete without a night out on the town, or in this case, on the beach. Note that alcohol is only served at licensed properties, such as hotels and private clubs. Beach clubs are popular venues to meet travellers and revellers from all over the world. The best ones can be found along the Dubai Marina, so invest in a day-pass during your holidays to Abu Dhabi.
What's Next?
Wotif has a massive range of Dubai holiday packages to plan a perfect trip to the Middle East. With affordable flights and great deals on hotels, Wotif lets you pick out Dubai packages to make your trip truly memorable. Get started today by searching for Dubai holiday deals on Wotif.
---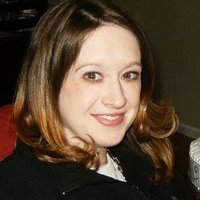 New Orleans, Louisiana, United States •
Last online 2 days
A former newspaper journalist, Chelsea Adams is a freelance writer specializing in health, wellness and lifestyles topics. A native Tennessean, she makes her home in the Midwest with her husband and two daughters. Learn more about her transition from the mountains to the prairie at http://wichitawesome.blogspot.com.
Power your marketing with great writing.

– Start your 30-day free trial today!
GET STARTED
Other content marketing examples from Chelsea A
It is well documented that solid organ transplant recipients (OTRs) are at greater risk of develo... Read More
The next time you feel stressed, don't reach for a sugary snack. Grab the gardening shears instea... Read More