Documentary Sheds Light on Secretive World of Bulletproof Hosting
A Scripted Freelance Writer Writing Sample
"Bulletproof" hosting is a unique service that some consider controversial. It is said to be more secure than traditional hosting, but also gets plenty of heat for contributing to theft of intellectual property and piracy online. It is often viewed as the epicenter of email spamming, but simultaneously considered a valuable resource by those who want to gamble online, have fetish pornography to share, or wish to disseminate unpopular political messages. It is also essential to the kind of whistleblowing that Edward Snowden and others have engaged in to inform the world. These providers exist because most hosting companies' terms of service prohibit these activities, or their servers are not secure enough to protect a controversial site, like the ones belonging to the hacktivist collective Anonymous. Whether or not sites like those should even exist is one of the complicated questions explored in a pertinent documentary, "The Most Dangerous Town on the Internet." Most people think that these bulletproof hosting services are located in China or Russia, and many of them are. However, one of the biggest of these companies, discovered to be responsible for ⅔ of the world's internet spam, is located in the United States. Norton, the same computer security company that creates anti-virus software, has released a fascinating short documentary about these companies online. The producers visited unique locations, some of which are outside the boundaries of any country, making them immune to laws. The documentary is a must-watch for anyone interested in the digital world. One of these hosting companies is literally located in a secure bunker in the Netherlands. It is a genuine nuclear bunker, complete with a network of CCTV cameras, nuclear blast doors and all the rest. The bunker was originally built to protect against nuclear threat from the Soviet Union way back when, but today, it protects the data of anyone who wants to publish anything, for a fee, of course. The company, CyberBunker, provides secure services for high end customers who need them. If one simply looks at the customer comments on their home page, it's easy to see that clients range from those looking to distribute political materials outside the watchful eye of their unhappy governments, to people looking to distribute copyrighted materials and those who want to secure important research. Regardless of what one thinks of these initiatives, it's clear that this is a neccesary service, perhaps one that some are willing to fight for. Another particularly impressive bulletproof hosting service that shut down in 2008 was located on Sealand, an abandoned oil rig in the middle of the ocean, in international waters, that someone turned into their own principality. It seems like a far way to go in order to get bulletproof hosting, and it is, but who can put a price on being able to set your own rules? It is undeniably true that some people will pay a steep premium to have their data reside outside the laws of all governmental jurisdictions. This company, HavenCo, essentially shut down because its founder, Ryan Lackey, allegedly wanted to allow absolutely anyone to use the company's services for whatever they wanted, including missile and firearms sales. It seems that weapons of mass destructions sales still remain outside the boundaries of where some of these people, who typically favor a completely free internet are willing to go. Many involved in the company balked at the direction HavenCo was headed and forced its closure. Ryan Lackey, the founder of HavenCo has since moved on to CloudFlare, according to the documentary, a service that allows those without bulletproof hosting to put content online without censorship. They are an American company that prevents DDOS attacks on sites. As a testament to how well it works, it is used by both Anonymous and ISIS. Anonymous is not happy about this, with some hacktivists saying that this behavior by the company is un-American. According to many experts, bulletproof hosting providers don't need to be located in a literal bunker, because they are more likely to fall under cyber attacks than physical attacks, but perhaps that layer of physical security makes their customers feel more at ease. Some experts suggest that bulletproof hosting isn't actually a necessity, saying it would be more important to base your strategy on distribution. "I wouldn't rely on a single server in a single bunker," explains Julian Ho, a white hat hacker from Singapore. Ho told Norton, "I want to distribute it to a point where a single takedown of a single location does not disrupt my ability to host or to basically put anything out there." There are two important sides of this issue. Those who believe that the internet should be completely free and uncensored, and those who believe the internet should be responsibly censored. Your own tolerance levels for things as varied as terrorism, email spam, political hardliners, prohibitions on free speech and governmental overreach will guide your point of view on these issues, but one universally true fact is that Norton's documentary does a terrific job of raising these questions and probing them deeply. As James Ball, a former analyst for WikiLeaks suggests, hosting companies should be responsible for the content on their servers, and people should be responsible for managing their own personal data safely as well. It's a system that requires some "give and take" and when these kinds of opposing forces come to light, there is no magic solution which will make everyone feel safe, or everything actually secure.
Subscribe for the latest in Content Marketing & Freelance Writing!
---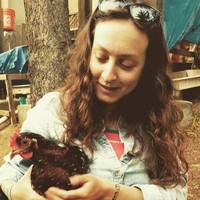 Oakland, California, United States •
I'm a freelance writer who has been working in the field of content creation and digital marketing for more than five years. My favorite topics to write about include technology, marketing, health, fitness and nutrition, though as a professional content provider and ghost writer, I can easily write about pretty much anything! I am great at providing a tone that is appropriate for the job and enjoy learning about a variety of subjects through my writing work. In addition to blog posts, I enjoy writing product descriptions and neighborhood or city descriptions for real estate and other regional industries. In my personal life I am a powerlifter and a vegan, and anytime I get the chance to write about those topics is awesome! I'm currently working on a certificate in technical writing through Berkeley Extension.
Power your marketing with great writing.

– Start your 30-day free trial today!
Start Free Trial
While you're here, have you tried Scripted lately?
Used to be a member, but moved on? Heard of it, but never signed up? The current iteration of Scripted will amaze you! Streamline your content writing efforts and build your own team of high-quality writers. It's all you need for content writing. Try it free today and meet your next favorite writer or writers!
Scripted's talented community of freelance writers have a variety of expertise and specialties. While many of our customers hire writers to execute their content marketing strategy, our writers deliver high-quality content in many formats. You can find content writers, blog writers, ghostwriters, and SEO writers all with experience in your niche.
Other content marketing examples from Dayva S