Dementia care-giving tips
A Scripted Freelance Writer Writing Sample
It can be frustrating to observe the deterioration of memory capacities over time and this may be particularly challenging for adult children who take on the role of caregiver for an older relative. This "sandwich-generation" may find that they have little patience or response to situations that arise and that demonstrate the wane of memory among the elderly. There are some suggestions that might make it a bit easier to adapt to the decline, while also prompting the senior or patient in a more productive and helpful way: Avoiding fights When faced with an uncertain or scary situation, the natural response to to fight or flee. For those experiencing declining memory or cognitive function, the inability to recall information or recognize something familiar is frightening, and may be responded to with anger. Some more productive interventions may include the following: It may be best to back away from situations to allow the individual to attempt to regain their bearings independently. Retreating to a quiet space such as bed might be a soothing alternative for those struggling with memory deficits. Feeling "boxed-in" or "cornered" may cause some individuals to feel forced into fighting those attempting to help them out. Prompting memories It is common for loved ones to believe that reminders of grandchildren, places, or current happenings will keep the individual informed and reality-based in their thought processes. When those with dementia see the faces of unfamiliar faces, it may lead to confusion and fright, and subsequent contrary behavior or aggression. Try these tactics instead: Replace current pictures of children or grandchildren with older photos that capture times that the patient may recall. Display an old class photo, wedding announcement, or vintage news clipping on the refrigerator or other spot that may prompt warm, familiar memories. Changing communications Caregivers that change the way they communicate with loved ones suffering from memory impairment will see changes in the time spent with the individual. Maintaining patience and understanding is critical for caregivers. Some other tips for changing communication with your loved one includes the following: Use a tone of voice that is not condescending when speaking to those with suffering with memory issues. Abstain from the convention of asking hypothetical questions when your loved one appears lost in thought. It may be difficult for the person to convey what they are thinking about, and they may welcome a conversational distraction, such as a concrete observation or comment regarding surroundings. When experiencing the confusion accompanying memory issues, many suffering from Alzheimer's symptoms may retreat to the comfort of their home and abstain from socializing. Facilitate social engagement and interaction if possible, as increased stimulation requires increased brain activity which can have positive mental affects.
---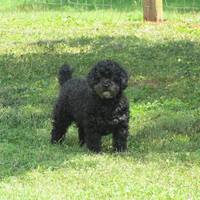 Charlotte, North Carolina, United States •
I am a licensed clinical social worker with experience working in the mental health care realm. I appreciate alternative treatment models, including the impacts of nutrition, fitness, and spirituality on overall health and well-being. I encourage my clients to practice mindfulness, live in the moment, and adopt an "attitude of gratitude" during rehabilitation and recovery for optimal progress toward their own goals of self-actualization. In addition to various group and individual therapy techniques, I enjoy learning and teaching lessons in sustainability. My goal is to join the "tiny-house movement" and build my own fully-sustainable 240-square foot castle. I have a deep compassion and respect for animals, and am a vegan for both ethical and health reasons. I believe that eating wholesome foods that are devoid of any animal products m...
Customer Ratings: