A Memory of Dunant: the Life of the Founder of the Red Cross
A Scripted Freelance Writer Writing Sample
A Memory of Dunant: the Life of the Founder of the Red Cross BY LINDA MEMPHIS
AS PUBLISHED IN 'CROSSTALK' MAGAZINE
A century and a half in passing, Henry Dunant's cry of 'Tutti fratelli' ("All are brothers") from the pages of his book 'A Memory of Solferino', continues to define both the spirit of the man who founded the Red Cross, and the movement he inspired.
Born into a wealthy Geneva home on 8 May 1828, Dunant's early years proved a solid basis for the humanitarian work he would later devote his life to. Early associations with groups such as the Young Men's Christian Association, and the Geneva League of Alms, where he worked to relieve poverty and illness, illustrate his strong humanitarian focus.
Dunant entered the business world at age 26. Travelling on business through northern Italy in 1859, he accidentally stumbled upon the horrific aftermath of the bloody Battle of Solferino: 40,000 dead and dying men on a battlefield where there was no organised force to offer relief or hope. Dunant rallied local help to assist in caring for the wounded, and even went so far as to send his personal coach to bring back supplies. For three days he worked to bring relief to those maimed and injured by the war, and on his return home - with the horrors he had witnessed still vivid in his mind – his emphasis turned from business aspirations, and he began work on a book which he was to call 'A Memory of Solferino'.
"When the sun came up on the twenty-fifth," Dunant wrote, "it disclosed the most dreadful sights imaginable. The approaches of Solferino were literally thick with the dead. Anyone crossing the vast theatre of the previous day's fighting could see at every step…despair unspeakable and misery of every kind."
The book was an international success. Not only did it serve a historic purpose as a first-hand illustration of the aftermath of the Battle of Solferino, it also opened a great many influential doors for Dunant's humanitarian focus. For at the book's conclusion was a proposal for the formation, in all countries, of "permanent societies of volunteers which in time of war would render succour to the wounded without distinction of nationality". Further, Dunant proposed the establishment of an "international principle" as a guide for the relief societies. In effect, Dunant put forward these proposals in a heartfelt effort to ensure that the horrors he had witnessed at Solferino would never again have to be endured.
Many powerful and influential European figures lent support to Dunant's ideas - resulting in the formation of a committee (which included Dunant), and the conferences of 1863 and 1864. In effect, this marked the beginnings of the Red Cross movement. But as Dunant's dreams began to take shape, men of a more practical nature took over, and Dunant - no longer the central figure – found himself without focus. With his business interests sorely neglected, Dunant was bankrupt by 1867, and no longer welcome in Genevan society. An outcast, he eventually retreated to Heiden, a small village in Switzerland. By 1892, ill-health forced him to move to a hospice, and it was here that he remained for the final eighteen years of his life.
Dunant was 'rediscovered' in 1895 by a young Swiss journalist who found him living in Heiden. A widely published article resulting from their meeting saw Dunant once again applauded for his humanitarian vision. The world bestowed him with accolades and honours, including gifts of money, and the first Nobel Peace Prize in 1901. However, Dunant remained in his hospice room and did not spend the monies he received. Upon his death on October 30, 1910, his monies were shared between those who had cared for him, and a number of humanitarian enterprises in Norway and Switzerland.
Today, Dunant is immortalised as the founder of the Red Cross and Red Crescent movement. Across the world, the anniversary of his birth, May 8th, is celebrated as Red Cross Day – a fitting reflection of the spirit of a man whose vision moved the ideal of brotherhood into reality.
Linda Memphis
Subscribe for the latest in Content Marketing & Freelance Writing!
---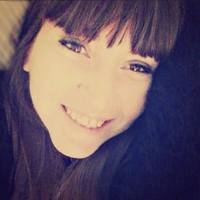 Melbourne, Victoria, Australia •
Degree qualified. Extensive industry experience. Passionate about writing! I work as a Melbourne-based freelance writer providing professional writing services to both the corporate and private sectors. Whether it's content writing, copywriting, creative or corporate writing – I can help you reach your goal! I am available to write copy for your business, website, blog. social media site or publication; I can write/produce your newsletters, Powerpoint presentations, create speeches and/or media releases; write ebooks, articles and reviews; edit, rewrite and much, much more. Whatever your writing needs, I can provide you with a solution!
Power your marketing with great writing.

– Start your 30-day free trial today!
Start Free Trial
While you're here, have you tried Scripted lately?
Used to be a member, but moved on? Heard of it, but never signed up? The current iteration of Scripted will amaze you! Streamline your content writing efforts and build your own team of high-quality writers. It's all you need for content writing. Try it free today and meet your next favorite writer or writers!
Scripted's talented community of freelance writers have a variety of expertise and specialties. While many of our customers hire writers to execute their content marketing strategy, our writers deliver high-quality content in many formats. You can find content writers, blog writers, ghostwriters, and SEO writers all with experience in your niche.
Other content marketing examples from Linda M
For some, the words 'Elvis Presley Tribute Artist' (aka, 'Elvis Impersonator') are an open invita... Read More