5 Ways To Optimize For Local Search
A Scripted Freelance Writer Writing Sample
A BIA/Kelsey report has revealed that 90 percent of all consumers research local services and products using search engines. Because of this increase in local searches for commerce, in October 2010, Google started to aggressively promote local search results. This caused advertisers to increase the amount they spend on local marketing. Borrell Associates has predicted that in 2012, the local advertising market will increase to $19.9 billion. Now is the time for your marketing team to implement changes to make sure your brand reaches top rankings in search engine results. This will ensure that local consumers know who you are and consider your franchise and local stores when shopping. Your first step to achieving this is to admit that your online visibility is the most important factor in your local market. Automated technology will assist you in overcoming your competitors who are slower to market themselves locally online. You'll have an advantage over your local competitors who aren't using innovative marketing techniques. But, whether you use automation tools or not, you and your marketing team should focus on these five ways to optimize for local search: 1. Claim your local listings on popular sites and optimize them. A Google report has revealed that 97 percent of all consumers use the Internet when searching for local businesses. Google has strategically integrated Google Places and Google+ into their platform of Google products. This helps brands achieve free local visibility in a unified location. Bing Local and Yahoo! Local have also implemented similar ways for businesses to achieve local visibility for free. Claiming your local listing can significantly improve your brand's online recognition, not just locally, but nationally, in search engine results. This helps businesses reach consumers within their local markets. These listings must be optimized in order to gain high rankings in search engine results. Optimization efforts should focus on location, business descriptions, custom fields, categories and your business name. You should also be sure to publish videos and photos to increase consumer engagement. These must also be optimized with location information to ensure your company's chances of getting local customers to engage with your business online. 2. Encourage customers to share, and manage those reviews and ratings. Reviews are essential to the success of your physical location and national brand online. But, you must take a certain amount of control over this type of content. You need to make sure that your brand's voice is consistent for each of your locations. This can be a bit tricky. Your marketing team needs to keep in mind that search engines and online consumers truly appreciate authentic reviews. Reviews also help with your other content marketing endeavors, like email newsletters. Implement a program that's used across-the-board to encourage satisfied customers to go online and share positive experiences they've had with your company. Make sure your marketing team supports each physical location. Have them work with the staff at each location instilling review gathering, as well as a review management program to improve local search rankings. 3. Make sure local information is accurate at all times. Google, Yellow Pages, Yahoo!, Bing, Twitter, Facebook, Dex, Foursquare and numerous other sites are encouraging companies to submit location information. This increases visibility with all online users, including mobile users seeking GPS information. Local information is effective for improving search engine results. It also ensures that local customers find accurate information on physical locations nearby. With this information, they can easily contact and locate the right address. 4. Measure performance by utilizing performance reports. Performance reporting and measurement needs to be an important part of your marketing campaign. This gives you the insight needed to continuously improve the return on your advertising and marketing investments. These are some of the tools your marketing team can utilize to measure ROI and local engagement: Facebook leads Email clickthroughs Video views Click tracking Analytics integration Local monthly reports automation Company reporting dashboards Interactive voice responses Call tracking 5. Automate local content to increase local visibility. A CMO Council report shows that 86 percent of marketers intend to localize marketing strategies. However, only 30 percent utilize local automated platforms. Your business should have a content management system (CMS) that focuses on local search markets. This provides regulated access to local and regional team members to increase productivity through a managed workload. Utilizing local search marketing will help you dominate visibility in your local market. You will increasingly reach more customers online. Using automated technology helps save time by promoting multiple physical locations and increasing local search visibility.
---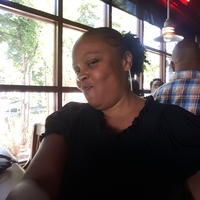 Las Vegas, Nevada, United States •
Last online 13 days
Kiesha Joseph represents The New Face of SEO, serving as an online marketing manager for Content Marketing Geek. Her clients refer to me as an SEO Goddess, bragging that she provides SEO Services with a Colorful Twist. Ms. Joseph has a true passion for writing unique, high-quality content to help bring more traffic to websites, blogs, social media pages, landing pages, sales pages and other online sites. Kiesha is also a published author, editor and brand builder for entrepreneurs, small businesses, authors and bloggers.
Customer Ratings:
Power your marketing with great writing.

– Start your 30-day free trial today!
GET STARTED
Other content marketing examples from Kiesha J
What is Pinterest SEO with a colorful twist? Well, when I first got into content marketing in 201... Read More
Want to start your own website, but not sure where to begin? You don't have to go to web desi... Read More