5 Reasons QuickBooks Sucks and 3 Reasons Why Everyone Still Uses It
A Scripted Freelance Writer Writing Sample
5 Reasons QuickBooks Sucks and 3 Reasons Why Everyone Still Uses It
If you've ever screamed, "QuickBooks sucks," you're far from alone. Here's a look at what's wrong with QuickBooks and why everyone still uses it anyway.
5 Reasons Why QuickBooks Sucks
First, the most common complaints about QuickBooks.
1. It's Hard to Navigate
Need to enter a transaction? Just click this, drop down to that, pick the third option, then fill out the form. Whatever you do, don't click the button on the homepage that looks like the easiest way to do it.
And even once you know the super-secret handshake, you still have to do all the clicks. There's very few keyboard shortcuts — especially on the online version.
2. It's Too Complicated
To some degree, this goes hand-in-hand with being hard to navigate. But what's really going on is that QuickBooks has too much stuff.
When you need a small handful of tools, QuickBooks gives you an entire Home Depot. And you can't just leave the tools you need out, either. There's no turning off unnecessary features, so you have to dig through the entire warehouse every time.
3. You Feel Nickel and Dimed
With multiple pricing tiers and various add-on services, it can feel like you're getting nickel and dimed. In reality, you get a very robust set of features on each price plan, and the monthly fees are far less than what you'd pay a bookkeeper hourly to do it all by hand.
However, when it doesn't feel like QuickBooks is working to improve known flaws plus the fact that some people really, really hate Intuit, it's no surprise that people don't feel they're getting their money's worth.
4. There's a High Learning Curve
QuickBooks is not something that you can just use out of the box. No small business accounting software is.
The problem with QuickBooks is that there's two learning curves. First, you need to really understand the underlying accounting — it does not hold your hand and teach you what you need to do. Second, even if you're an accountant, you need to learn its quirks, where it hides things, and when it uses different terminology than you may be used to.
5. There's Little Customer Support
QuickBooks customer support is virtually nonexistent unless you're (a) trying to pay them for something or (b) on a paid support plan. Some of the information in their support forums is useful, while other times it feels like people are racing to post irrelevant answers just to win more points for posting.
Part of the reason is that while anyone can use QuickBooks, it's really designed for accountants, and they're actually good about providing training for accountants. Still, if you're trying to go at it alone after being sold a subscription, that may not provide much comfort.
3 Reasons Why Everyone Still Uses QuickBooks
Despite all of that, pretty much everyone still uses QuickBooks for these three reasons.
1. Everyone Else Does
QuickBooks has had about 80% market share for about as long as computers have been mainstream. If you're looking for accounting software and ask someone what they use, there's a 4 in 5 chance they'll say QuickBooks.
2. It Has More Features
That market share isn't just about following the crowd, though. QuickBooks has more features and integrations precisely because it's so big.
When small business banks and services are looking to add tools for their customers, QuickBooks is going to be the first name that comes up. After that, the remaining 20% of the market is so splintered that it rarely makes sense to add them. Think Windows vs. Mac software only with Mac having a 2% market share instead of 9%.
3. It Uploads Directly to Your Accountant
But the main reason that everyone uses QuickBooks is that QuickBooks tries so hard to hook accountants. The software gives your accountant everything they need to do your taxes (after they check that you entered everything correctly), and they can log into your live books via QuickBooks Online Accountant.
QuickBooks is pretty openly trying to get your accountant to pull you towards their products. However, the truth is that their products do make life easier for both business owners and accountants and are still overall better than other available software.
Need QuickBooks Help?
If you need help using QuickBooks or other accounting software, contact a small business accountant today.
Subscribe for the latest in Content Marketing & Freelance Writing!
---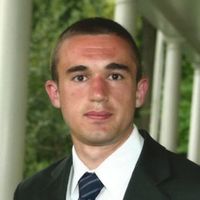 Tampa, Florida, United States •
Last online 3 days
Erin Forst, JD/MAcc, connects small and mid-sized business owners with the services they need to grow, boost their profits, and pay less in taxes. He has worked with companies of all sizes ranging from solo practitioners to Fortune 500 companies. He uses his industry expertise to add valuable insights and tips to your content, adhere to the ethical/professional standards required by regulated industries, and avoid the technical errors made by general writers without similar background knowledge. He uses his years of experience in the SEO and marketing industry to create content that ranks and converts in all business cycles. Availability: Erin F. is a full-time freelancer available Monday through Friday. Pricing: Varies based on complexity. Please request a pitch.
Power your marketing with great writing.

– Start your 30-day free trial today!
Start Free Trial
While you're here, have you tried Scripted lately?
Used to be a member, but moved on? Heard of it, but never signed up? The current iteration of Scripted will amaze you! Streamline your content writing efforts and build your own team of high-quality writers. It's all you need for content writing. Try it free today and meet your next favorite writer or writers!
Scripted's talented community of freelance writers have a variety of expertise and specialties. While many of our customers hire writers to execute their content marketing strategy, our writers deliver high-quality content in many formats. You can find content writers, blog writers, ghostwriters, and SEO writers all with experience in your niche.
Other content marketing examples from Erin F