5 Goal Setting Myths that Keep You from Working on Your Dreams
A Scripted Freelance Writer Writing Sample
The first step for Slate Clean '17 is brainstorming about next year's goals. Conventional wisdom probably says to clear the slate first – to evaluate 2016 before working on 2017. Conventional wisdom also says wash the dishes before you start a new meal, but you know what motivates me to wash the plates faster than anything else? A cake baking in the oven, for which plates and forks are required soon.
This first goal-setting step isn't going to put the frosting on the cake, but it will at least get the ingredients mixing together. Once you've got a goal in mind for 2017, it's easier to clear the slate and prepare for planning.
You listen when people say a goal is stupid or isn't unique.
Not every idea you have will be great, unique, or even smart. My inner idea generator runs nonstop, and it's come up with some clearly insane concepts that would never work. But not every idea people call stupid or done-to-death is without merit, and history shows us that some of the ideas with the worst feedback turn out to be enormous hits.
Just ask Odeo, the company that launched Twitter in 2006. Comments on a Techcrunch article announcing the launch included "sounds like a disaster" and "an even dumber idea with no revenue model." Other concepts that were met with much ridicule included Instagram, which commenters thought was just another app for photo filters, and Uber.
If you're going to set goals and do stuff, you have to learn to hear and incorporate feedback from others without caving to naysayers. If you believe in your idea and feel you have the proof to back it, then step forward.
If you're the naysayer for your own idea, that's harder to deal with. On Friday, we're going to talk about developing a strong internal monologue that supports progress and provide you with a downloadable mini workbook for hashing it out with your inner no and yes men.
You don't set goals that are really yours.
One of the fastest ways to burn out on work is to do work that doesn't belong to you. When working for someone else, it's easier to stay motivated and upbeat when you're empowered to take ownership of your work, and that's true when you set goals.
When I think about writing stories, I often fall into the trap of considering what's popular or what someone else might like to read. If I don't write the story I need to write, I find myself losing speed quickly and I rarely finish the manuscript.
Make sure your goals are personal. The rewards might also benefit your family, your customers, or your audience, but the goals should be all yours.
Your goal is too big or too small.
Scope is critical when setting a goal, as you'll see in today's downloads. Goals that are too small are easily realized, which means you didn't have to move much to get there. If you constantly set only small goals, then you never stretch your boundaries, force yourself to grow, or move forward.
Goals that are too big are impossible to achieve in the time you set – or sometimes at all. Setting goals that are outside of a realistic scope just sets you up for failure and makes you feel like you can't accomplish anything. If you don't reach the goal, you aren't energized to shoot for a farther one.
Examples of goals that are probably too small:
Choose a business name this month.
Write a 2,000 word article this year.
Read one book on your project before 2018.
Get out of bed tomorrow. (Yes, it's important. But it's more a requirement than a goal for most people.)
Examples of goals that are probably too big:
Save up $30,000 to launch your business this month.
Write and publish a 50,000 word book this week.
Read 100 pages of niche business content every day. (When making daily goals, keep them short and flexible.)
Set realistic but challenging goals that make sense for the task and time at hand.
You equate goals with forever.
More than once, I've told my friend Keith how part of what holds me back from so many projects is a fear of commitment. If I decide today I'm going to be a horror novel writer, then I'm a horror novel writer forever, and I just can't make that type of commitment. So, I don't do anything.
It's another good exercise in letting fear and procrastination rule. Yes, power exists in branding. But people, creative work, and business models do evolve. Sometimes, success only comes after the goals evolve, and just because you set a goal for one thing in 2017 doesn't mean you're stuck with it forever. It's your goal, and once it becomes something else, you're free to change it.
There's no better example of this premise than PayPal founder Max Levchin, who admitted that the idea of PayPal was originally something very different.
You play it safe with vague goals.
Vague goals aren't actionable or measurable, which means you never really fail at them. You might say, "I want to do something different with my life in 2017," or "I want to increase my income." In the first case, if you find a new television show to binge, the goal is technically met; in the second case, increase your year-end take home by a single $1, and you're done.
Neither of those outcomes is likely in the spirit of your goal, and if you want to be sure whether you succeeded or not, you need a specific target and progress that can be measured. Early next week, we'll talk about ways of measuring progress, but for now, make your goal as specific as you can.
Examples of specific goals include:
Get a new job
Increase income by $5,000 year-over-year
Lose 15 pounds
Start a blog and average 200 visits per day by June
---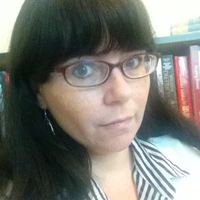 Roanoke, Virginia, United States •
Character. Voice. Style. All customized for your brand. I'm a writer with a large wheelhouse and a creative cup that runs over. I write in industries such as health, finance, online marketing, spirituality and technology, but I also have a penchant for geekery, family topics and out-of-the-ordinary requests. I have hands-on experience in industries such as healthcare revenue cycle management, office management, and legal. Since I made the move to full-time freelancing in 2011, I've used that experience and expanded upon it, writing successfully in a range of industries. I'm also Six Sigma Black Belt certified and have a background in project management.
Power your marketing with great writing.

– Start your 30-day free trial today!
GET STARTED
Other content marketing examples from Sarah S
Despite the tongue-in-cheek attitude the internet has toward procrastination, it's a bad habit th... Read More
Competitive markets and constant upheaval in regulated fields means learning is no longer an asse... Read More