3 Gadgets That Will Make You a Better Runner
A Scripted Freelance Writer Writing Sample
Whether you're training for an ultramarathon that will take you through 100 miles or more of difficult terrain, or you just want to beat your 5k personal best, there are plenty of gadgets designed to make you a better runner. Start by learning more about these three options. If you use them, your performance will improve.
Smart Shoes
A good GPS watch or Fitbit Surge can track your route, pulse, and speed to help you become a better runner. They can't, however, tell you whether you're stomping too hard as you run. That's where smart shoes come in.
Under Armour recently released a smart shoe, SpeedForm Gemini 2 RE, with a chip that's embedded in the sole. Even if you wear the shoe all day, the chip won't wake up until you start moving faster than 11 mph. This feature saves enough power that the chip should last for about three years.
The benefit of running with Under Armour's new shoes is that you get feedback on your cadence and foot strike. If you don't have a professional running coach, there's a chance that your form will eventually lead to injuries. Smart shoes help prevent that by showing you better ways to run.
Unfortunately, smart shoes don't offer GPS tracking, so you'll still need to wear a GPS watch for that feature. You don't, however, have to carry your smartphone with you since the chip reports information to its app after your run.
Kinematic TUNE
Unfortunately, there aren't many companies that make smart shoes. Don't feel left out just because your favorite running shoe company doesn't make something comparable to the SpeedForm Gemini 2 RE. The Kinematic TUNE can add similar technology to any shoe.
TUNE is a detachable sensor that you can put into your favorite running shoes. Just remove your shoes' soles and install TUNE's custom soles. Clip the sensor to the sides of your shoes and replace the original soles.
The design makes TUNE capable of measuring heel and ground contact, stride, and speed. Unlike most monitors, it attaches to both of your feet, so you get a more complete profile of your performance.
After the TUNE app analyzes your run, it will recommend exercises to improve your performance. It even offers video demonstrations to make sure you do the exercises correctly.
Hexoskin Shirts
Hexoskin is for serious runners who need to track their heart rates and breathing volumes. While amateurs can overlook these metrics, true competitors can use them to improve performance dramatically.
Hexoskin makes smart shirts with sensors embedded in the fabric. Despite this, they still feel lightweight and breathable enough for intense summer runs (winter products are also available).
The downside to Hexoskin is that you will spend over $300 on full kits that include Bluetooth recording devices, a USB cable, and performance analyzing apps. The basic shirt costs about $169.
Running is a challenging sport that can push your body to the limits. With this technology on your side, you can make the most of every run and avoid injuries that will hamper your progress.
---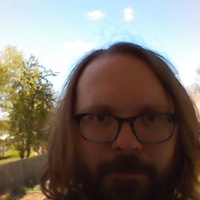 Matthew T Last online about 16 hours
Louisville, Kentucky, United States
With more than two decades of writing experience, I know how to keep readers engaged, mimic brand voices, and optimize content for search engines.
99% Job Acceptance
93% Followed Guidelines
91% Customer Happiness
While you're here, have you tried Scripted lately?
Used to be a member, but moved on? Heard of it, but never signed up? The current iteration of Scripted will amaze you! Streamline your content writing efforts and build your own team of high-quality writers. It's all you need for content writing. Try it free today and meet your next favorite writer or writers!
Scripted's talented community of freelance writers have a variety of expertise and specialties. While many of our customers hire writers to execute their content marketing strategy, our writers deliver high-quality content in many formats. You can find content writers, blog writers, ghostwriters, and SEO writers all with experience in your niche.
Other content marketing examples from Matthew T