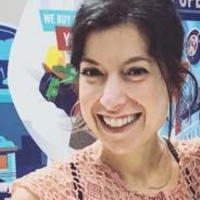 Richmond, Virginia, United States •
I'm a content writer and manager with front-end development skills living in Richmond, VA. My background as a historian has given me the ability to research, analyze information and synthesize it into a clear, conside story. I bring all those skills to the table along with my natural enthusiasm and curiosity. While I have a wide variety of interests, my love of language and story run throughout. I'm a polyglot with the good fortune to have lived or spent significant time in Oregon, California, Lebanon, Italy and New York City. Wherever I've gone, I've noticed how stories, whether historic or personal, help connect, educate and inspire everyone. I have a deep passion for style and fashion since these are visual stories of who we are and aspire to be. The word style originates from the Latin word for pen because it is the mark we leav...
Customer Ratings:
Get Started
Try Scripted
Free

for a Month

Your first month is on us.