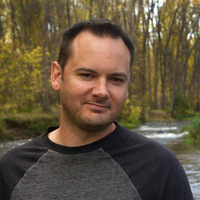 Rapid City, South Dakota, United States
I love technology, and can write in many different styles. I love to research any topic. I'm passionate about skydiving, tiny houses, marketing, design, education, history, artificial intelligence, mobile software, and electric vehicles. I also love script writing and any k...
100% Job Acceptance
100% Followed Guidelines
50% Customer Happiness
Writing samples by Charles W ...
To say that Apple has managed to transition its users from one thing to another is to put things very simply. To showcase just how remarkable Apple is at transitions, let's take a look back. Who In...
Let me start by saying that I think Google is very smart to add a subscription service to YouTube. I also think it could also provide some diversity to Google's revenue flow. Google gets most of it...
Teachers have always had to struggle with differentiation in their classrooms. Knowing that a student level of learning is higher or lower than what you are instructing is important. Understanding ...
# # Taking a long trip is as much a matter of patience as it is endurance. No matter the number of kids you have, it can be a very grueling experience. Parents have developed many creative ideas o...
Charles W writes about...
---
Topics
Looking to
Hire

Other Writers Like Charles W?

Charles W creates content for these topics. Select a topic to browse other writers on our platform that also write about that topic.