[Webinar Recap] Rock Content Marketing With Scripted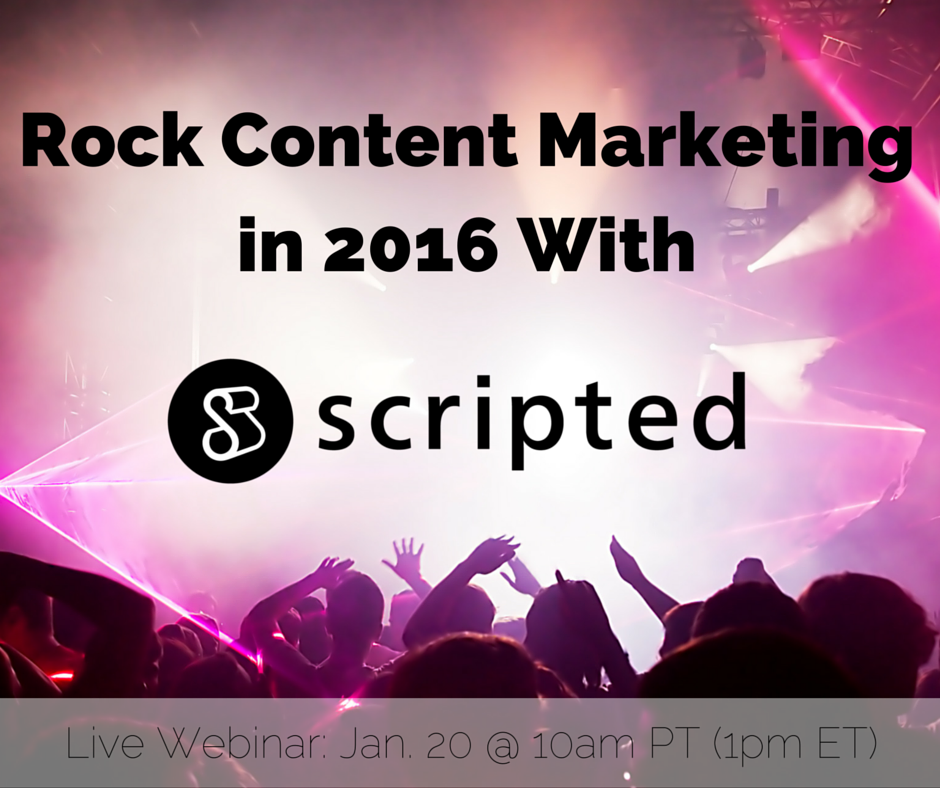 Content marketing is the key to awesome inbound leads and brand recognition. Here, you'll find out how to use Scripted to help your content marketing initiatives really take off.
On Wednesday, January 20th, Scripted's Director of Marketing, Eric MacColl, and Customer Success Manager, Eric Windell, discussed the importance of content marketing, engaging content, organic keyword usage, and how to leverage Scripted to accomplish your content goals.
Throughout the 40 minute webinar, Eric M. and Eric W. talked about:



Effective ways to use the Scripted platform




How to manage your content on Scripted




Where to find amazing content ideas




Additionally, they answered questions from the audience including:



Do Scripted writers integrate SEO keywords into the content?




Are there any hot themes right now that help drive engagement in your content?




How do you maintain your brand voice when you outsource your content?



Listen to the recorded webinar below:


Or view the slides here:

Subscribe for the latest in Content Marketing & Freelance Writing!
While you're here, have you tried Scripted lately?
Used to be a member, but moved on? Heard of it, but never signed up? The current iteration of Scripted will amaze you! Streamline your content writing efforts and build your own team of high-quality writers. It's all you need for content writing. Try it free today and meet your next favorite writer or writers!