Social Monitoring Tools: How to Choose the Right One for Your Budget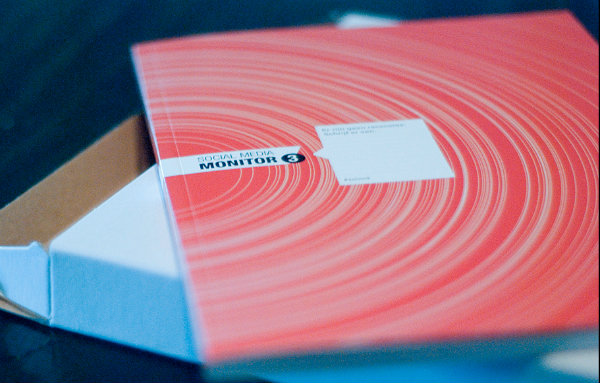 Overwhelmed by re-tweets, shares and likes? Here's a list of tools to help you monitor your social media presence.
Social media
is the main artery for promoting and distributing your written content. High quality content is key to reaching your audience, but so is the promotion and distribution of it. Depending on where your business is at, there are many tools available to help you manage your social media content distribution.
Twenty-three percent of businesses have a small budget -
- under $1,000 -- while some large businesses can afford to spend over $100,000 a year on social media. Wherever you fall on the spectrum, there are plenty of resources that can help you convert prospects to clients and get a decent return on your investment -- the following are our recommendations.
See also: 15 Ways to Make Your Written Content Look Better
Free Social Monitoring Tools
Businesses with a very small budget may want to take advantage of free social monitoring tools in order to save money while expanding their business. Many of these tools are limited in scope, but they provide the smallest budgets with a solid foundation for social monitoring. Here are some of the best free tools available:


Hootsuite: Offers the ability to schedule social media posts and track how many reads, reposts and responses you get on each post. You are limited to posting on five social networks; reporting may also be limited. Hootsuite offers more features through paid services that start at $8.99/month.


Social Mention: Allows you to search social media sites for keywords you choose. Search Engine Watch calls this tool "Google Alerts for social media," because you can set up keyword alerts like you do in Google Alerts.


Feedly: A simple social monitoring and news app that let's you set up industry news alerts and track your brand or competitors' content publications.


See also: The Pyramid of Written Content (How to Present Your Story Ideas)
Low-Cost Social Media Monitoring Tools
These social media tools effectively monitor social media for small businesses and others with a small budget.


Trackur ($18/month): This tool tracks social media conversations about keywords you choose. Unlike some of the free tools mentioned earlier, Trackur tracks the volume of conversation and the sentiment of that conversation. This helps you see what people are talking about that is relevant to your business and how they feel about you or your industry.


Mid-Level Social Media Monitoring Tools
These tools are meant for medium-sized businesses that have up to $10,000 to spend on social media monitoring.


Oracle ($300/month): This tool provides complete social media monitoring for mid-level businesses. Users can sign into a dashboard that provides metrics on engagement, visitors, new sign-ups to Facebook pages and more. Oracle provides suggestions for strategy, as well as the metrics you need to create your own social media marketing plan.


Sysmos ($500/month): Sysmos' Heartbeat platform provides graphic snapshots of social media engagement. It constantly updates, giving you real-time analysis of sentiment and discussion surrounding your social media posts.


See also: Five Ways to Turn Your Audience into Content
Big Business Monitoring Tools
Large businesses that have over $10,000 to spend on social media monitoring may be interested in these tools.





Brandwatch ($800-$3,200/month): A complete monitoring toolkit for big businesses. It automates posts, tracks mentions on social media, analyzes sentiment and more. It tracks mentions in 27 languages, making it the best solution for international businesses.


Argyle Social ($1,100/month): Offers prospect matching, interaction history and engagement analysis to business owners who want to use social media to convert prospects to sales.


HubSpot ($1000+/month): This marketing automation platform helps businesses generate effective inbound marketing campaigns and strategies. They recently announced their Social Inbox, which now keeps track of social signals and ties tweets and other posts back to specific clients or leads.


Vocus ($1000/month): Owned by PR Newswire, this marketing platform has a variety of products and services, but their social monitoring product is called Buying Signals. This crawls social conversations and alerts marketing when conversations are relevant, allowing marketing to potentially find more qualified leads.





How do you monitor your social media presence? Share your stories with us in the comments section below.
To Read More About Content & Social Media, Click the Links Below:
How Small Businesses Can Use LinkedIn's Publishing Platform
How to Make Sure Your Content's Quality is Suitable for Google News
How to Use Twitter for Customer Service
Powered by Scripted.com