Social Media: Why It's Best to Rock at One Channel, Not All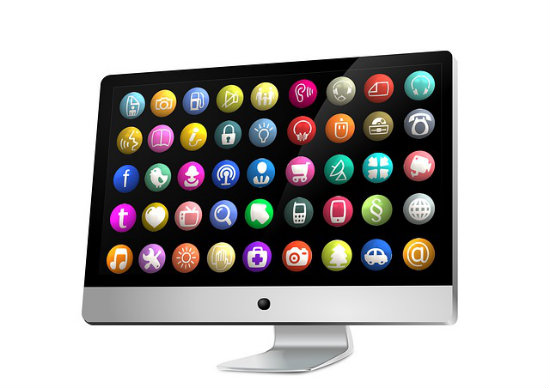 Here are examples of brands who chose the road less traveled, and succeeded.
You'll hear marketers shouting about multi-channel marketing every chance they get. Get on Pinterest, Facebook, Twitter, Tumblr and Google+ -- all at the same time -- they say.
When you're a small or medium-sized business with limited marketing resources, or even a larger business who wants the best return on investment, focusing on one social platform gives you the benefit of gaining the most sophisticated expertise and most effective strategies for that network. It also works because it allows you to learn the voice and approach required for that network.
For example, Pinterest and Instagram are driven by visual content and succinct, intriguing captions, while Facebook and Google+ give you a more formal, text driven platform that encourages interaction between parties. It's essential to get the voice and approach correct to fully take advantage of your platform of choice. Below are examples of companies who have done just this and succeeded immensely.
Toyota and Google+
Toyota has a presence in many social media channels, but it has seen particular success through its Google+ profile (see also:
A Guide to Crafting Golden Google + Posts
).
Their strategy involves establishing themselves as an industry leader by talking about the latest newsworthy events, as well as their own business developments. In addition, it takes full advantage of Google+'s Hangouts tool that lets you and up to five friends go take a virtual tour through a Toyota and run through a simulated test drive on Google Maps.
It's hard to find a better example of taking advantage of all of the tools this platform offers businesses.
The New York Times and Google+
The New York Times has much of its content behind a pay wall, a decision that has not gotten a great deal of public support. However, they used the minimalist and clean design of Google+ to publish selected free content and videos for readers who are want to know the caliber of content behind the wall.
Google+ helps them retain an uncluttered, newspaper style look while sharing content and encouraging users to consider purchasing a subscription.
Whole Foods and Pinterest
Whole Foods focuses on engaging their customers through themed boards that pin recipes and stunning food photography from across the Internet (see also:
Effective Company Branding With Pinterest
).
In addition, they also offer interesting related content such as kitchen gadgets, kitchen designs, and food science. Particularly useful boards for customers include dinner ideas and recipes for each season.
Turner Network Television, Allstate and Facebook
When Facebook rolled out its timeline feature, it left many marketers and users shaking their heads in confusion (see also:
How to Grow an Audience on Facebook that Will Convert
).
However, Turner Network Television embraced it by using this feature to create a complete
timeline for its show Dallas
. They used life events and the other timeline features to track the entire 24-year history that the show spanned, resulting in rapid interest and adoption by the show's fans. Allstate is another company that took this approach for timelines, combining history with their diabolical insurance figure, Mayhem. The comedy approach that Allstate took helps encourage sharing and viral momentum with their content.
These companies wouldn't have had the time or resources to taking advantage of these social platforms if they didn't focus find how to use the platform's unique features to their benefit. You don't need to be on every single social network released to gather fans and have social media impact. Instead, look at what makes each platform stand out and use those tools to your advantage.
What's your social media marketing strategy? Share your thoughts and comments with us below.
To Read More About Content Marketing & Social Media, See Below:
How Small Businesses Can Use LinkedIn's Publishing Platform
How to Make Sure Your Content's Quality is Suitable for Google News
How to Use Twitter for Customer Service
Photo:
rasamalai
from Flickr.
Powered by
Scripted.com