How Your B2B Company Can Grow an Audience on Pinterest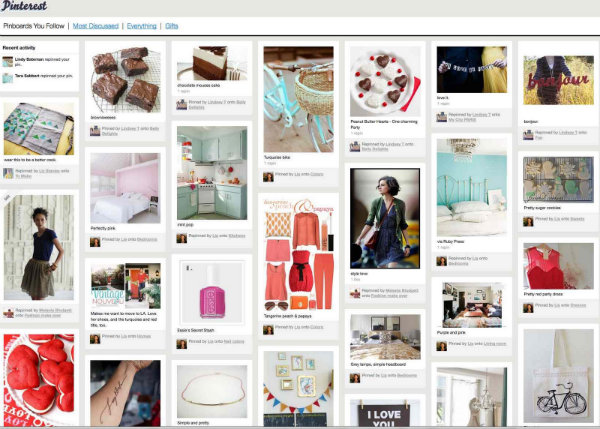 Pinterest isn't always the most obvious source of new leads for many small businesses -- especially when they're B2B.
This
social media site
allows users to post and share graphics; businesses that are not photo-based may not think it's relevant to their needs. However, any business can benefit from using Pinterest if it gains relevant followers and posts appropriate material.
Here are few beginner strategies for B2B companies to follow as they include Pinterest in their content strategy.
See also: Growing an Audience on Instagram When You're Focused on Written Content
Brand From the Beginning


The first step towards launching a successful Pinterest is to integrate your account with your name. Create a username that reflects your brand when you sign up. If possible, use your business name, minus spaces, as your username. If this isn't possible or practical, use initials or abbreviations that make it clear that the page is part of your business.


Pinterest also allows you to create a profile and upload a photo of yourself. These tools give you the opportunity to brand your Pinterest page and attract new clients. Use your logo for your profile picture, and describe your business in your profile in a customer-friendly manner.
See also: When Outsourcing Content is Good for Your Business
Create Attractive, Relevant Boards
You should create one to three boards right away; nobody wants to follow someone who doesn't have any content.
Use keywords
that will be of interest to your client base in naming your boards and choosing the topics.
Avoid generic boards, like "My Office," in favor of client-centered, specific boards, like "Our Financial Empowerment Team." At least one board should speak directly to customers' needs. For example, if you own a financial counseling company, you could create a board called "Things You Can Do When You're Debt Free." If you allow people to contribute their own pins to this board, it will attract followers who are eager to share in creating their dreams.
Follow Relevant Pinners
Don't just wait for people to find you. Instead, follow people who are already posting relevant, interesting material. Interacting with these people by re-pinning their graphics and commenting when appropriate ensures that you will get some reciprocal follows; some of their followers may also decide to follow you.
See also: How to Grow an Audience on Facebook That Will Convert
Re-pin the Best Material
As you are browsing Pinterest, make sure to repin any relevant pins you really like to your boards. Repinning increases your exposure; it is also an easy way to get relevant material onto your pinboards.
Post Consistently
Posting consistently is the most important aspect of growing your Pinterest audience. It's important not to use Pinterest as an occasional bulletin board for your advertisements. Instead, post regularly about items of interest to you and your customers. Readers will be attracted to a business that uses Pinterest for genuine, relevant communication instead of just as a platform for advertising.
Integrate Pinterest with Your Other Online Platforms
Place a link to Pinterest on each of your other social media profiles. You should also have a "Pin It" button on your website so people can easily pin your infographics and pictures. These techniques help you attract followers who aren't using Pinterest at the time they are interacting with you.
See also: Five Ways to Turn Your Audience into Content
Run Contests and Other Interactive Promotions


A contest is a great way to grow your Pinterest followers. Make sure you make the rules clear so you can avoid legal trouble, then run a contest inviting participants to pin a photo of themselves using your products or an inspirational quote that's relevant to your business on your contest board.


There are an infinite number of ways to use Pinterest
to grow your business
. You just need some followers and some relevant pins. Grow your followers organically by using Pinterest the way it was designed to be used; you won't regret it.
Have you built an audience on Pinterest? Share your stories with us in the comments section below.
To Read More About Content & Social Media, See Below:
How Small Businesses Can Use LinkedIn's Publishing Platform
How to Make Sure Your Content's Quality is Suitable for Google News
How to Use Twitter for Customer Service
Powered by
Scripted.com