4 Ways Facebook Ads Can Help Your Content Catch On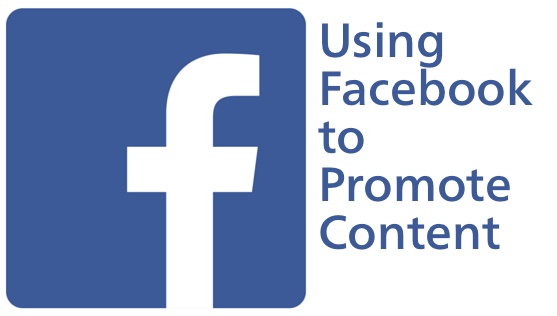 So you've created an amazing piece of content for your brand or business. Now, what? This is the question content marketers find themselves asking day-in and day-out.
According to
Internet Live Stats
, there are almost 3 million blog posts being produced daily. In fact, by the time this post is live at 9am PST, there will already have been over 1.5 million new posts created. That's a lot of content!
The good news: Google and Bing searches are also on the rise. Educated consumers are looking for the best, most relevant content to answer their questions and help form buying decisions. Organic growth is a key indicator that your content is beginning to stand out from the crowd. However, a little boost from paid streams can skyrocket your content and start bringing in leads.
Read more:
Facebook: Still a Content Advertising Giant
It was once believed that Facebook advertising would ruin the social media giant and drive users away in droves. However, since the advertising platform opened up to all businesses in 2008, Facebook has secured over a billion active users and is still considering the reigning king of social media.
Taking this further in 2011, Facebook allowed businesses to create "sponsored stories." This feature creates native ads which blend into a user's newsfeed, meaning these companies can post ads appear natural and don't disrupt the user's overall experience.
This has caused content marketers to take notice and in 2015, Facebook disclosed they had crossed the 2 million advertiser threshold.
Facebook is still the number one place to share a variety of exciting content. Think about the great videos, stories, and articles you have discovered on your own Timeline. But how can businesses start to use the advertising platform to push content to a wider audience?
See also:
How to Push Your Content from Visible to Viral
The Powerful Power Editor
Believe it or not, Facebook has one of the most customizable ad platforms on the market. Looking to target new moms who are buying milk and live in a certain zip code? Facebook has the capability to find that exact audience.
Facebook also has a powerful advertising tool called Power Editor. Power Editor has the ability to target extremely specific audiences and to customize every aspect of your ad along the way. The platform is slightly limited, as it currently only works in Google Chrome, but it can be utilized to:


Optimize the best performing organic posts on your business page and boost them with a small advertising campaign.


Create custom or imported audiences


Split audiences to easily A/B test ads


Cross promote ads on Instagram


It's likely the content you are promoting was created with a certain audience or buyer persona in mind. Creating different targeted messages for users outside that persona could open new doors and drive leads your brand wasn't previously considering. A/B testing can provide detailed numbers and KPIs that can help with future content strategy.
The Power Editor can be accessed through the Ads Manager or via this link:
www.facebook.com/ads/manage/powereditor
Don't Ignore Existing Audiences
One great feature of the Power Editor is the ability to create audiences with already existing lists. Users can upload a list of emails and Facebook will cross-reference those with its user database to identify matches. Ads can then be tailored to users who have already interacted with past content, giving them a higher likelihood of converting.
Marketing lists are often used to communicate with leads via email, but this isn't plausible for every piece of content created. By creating a social media ad to promote your latest blog post or eBook, your business can interact with its user base in a place they're already spending valuable time online, without being a pest.
See Also:
Building Buyer Guides to Guide Your Content Strategy
Retarget Content to Go the Extra Mile
Retargeting is a paid method that lets businesses reach an audience that has already interacted with your website. By dropping a cookie on those user's browsing session, your ads can follow them as they continue their journey through the web.
Currently, Facebook doesn't have an internal retargeting option. But that's where sites like
AdRoll
come into play.
By placing a small pixel on your site, your Facebook ads can show up on the newsfeed of people who have visited your website in the past. Perhaps someone read a great blog post but didn't subscribe and never returned to your website. The power of AdRoll can target that lead, driving them back to your site and offering you a second chance to convert them into a customer.
It takes some time to build an audience in AdRoll, but the benefits can last longer than a traditional ad created through Facebook. As visits to your website increase, your ads will continue to build reach and influence.
See Also:
A Guide to Google Analytics Behavioral Targeting
Quick Tips for Success
Advertising through social media platforms can be daunting, especially with other platforms (Twitter, LinkedIn, Pinterest and Instagram) offering wider advertising opportunities. Here are three quick tips for success:


Don't promote everything: Choose the content you know has high conversion opportunities or has been created for a specific audience.


A/B test: Create different versions of your ads in order to identify what resonates with audiences. Copy changes and different pictures have the ability to make or break an ad, so don't be afraid to experiment a little.


Consider your platform: eBooks and long-form content perform well on Facebook, but blog posts have been shown to do better on LinkedIn and Twitter. Researching who is using social media and the type of content they're digesting can go a long ways toward driving strategy.


Bottom line: paid streams are nothing to be scared of. With Google dominating paid-clicks for search terms, social media can be an exciting way to boost content, convert leads and add virality to your campaigns.
Looking for content to promote? Try using one of Scripted's great social media writers!