PageSpeed Insights Tool Review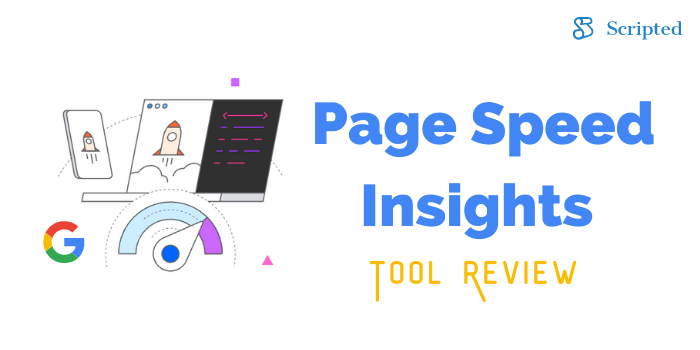 PageSpeed Insights is a tool offered by Google, intended to help developers speed up their web pages for users on every device. If you're not familiar with the many ranking factors that can determine your site's position in search engine results pages (SERPs), page speed is a top priority in Google's eyes.
After all, the purpose of Google's complex ranking algorithms is to provide searchers with the best and most relevant content on the web. So, even if your content is highly relevant, it won't earn the top spot if the user experience simply isn't up-to-par. In other words, if Google detects that your page speed is slow, your rankings will take a dip. PageSpeed Insights will help you monitor and improve your page speed, to ensure that this metric does nothing but help your website gain visitors.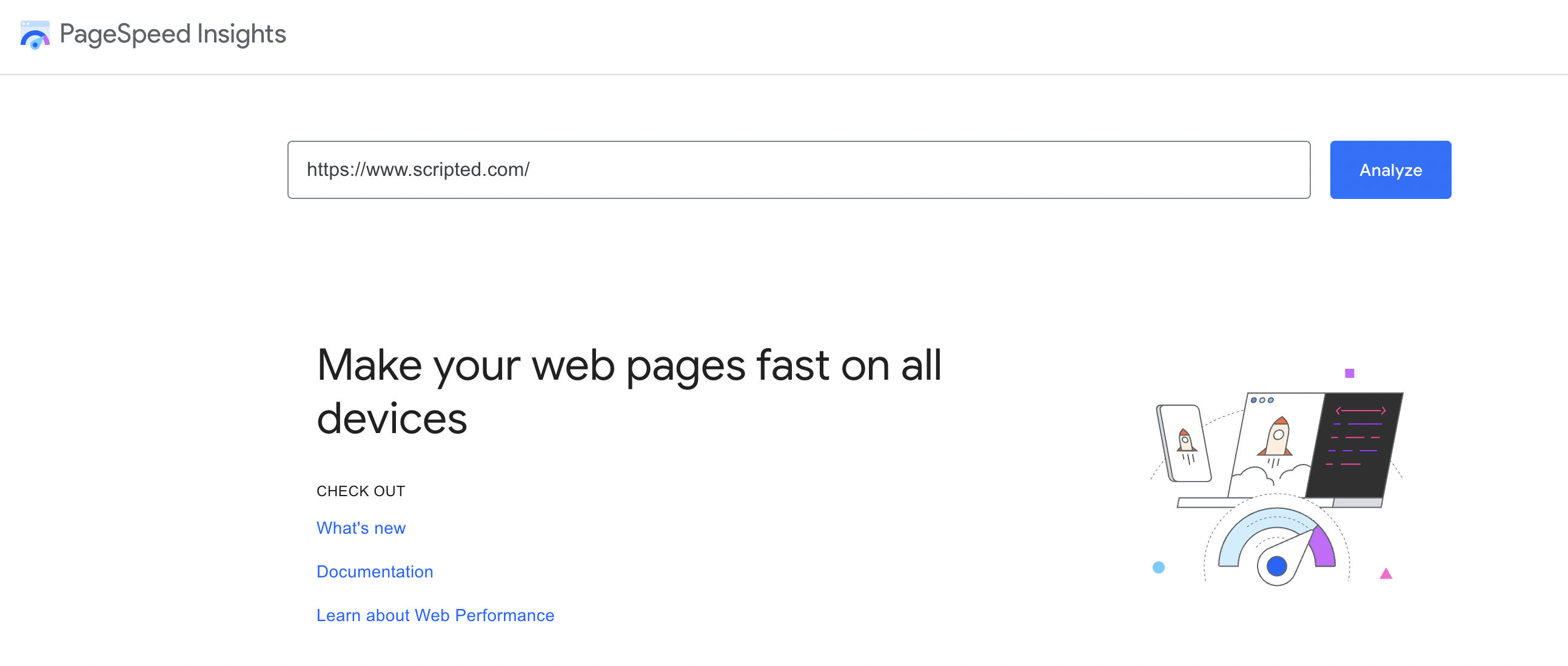 PageSpeed Insights allows you to analyze your website through the eyes of Google, showing you a PageSpeed score and PageSpeed suggestions to help improve that score. If PageSpeed Insights says your site is slow, it's important to address that, because this is a metric Google takes into account when determining where your website should rank next to your competitors. Of course, PageSpeed Insights is not the only PageSpeed tool Google offers.
Many developers use PageSpeed Insights to analyze their website and then, if needed, they use PageSpeed Modules to take care of the optimization for them. Simply run PageSpeed Modules on your site and it will automatically rewrite and optimize your scripts so that PageSpeed is no longer bogging your brand down in rankings. There are also plugins and other methods you can use to speed up your website if PageSpeed Insights detects issues.
For many website owners, especially those not experienced with the tools necessary to improve PageSpeed, a poor PageSpeed score may be easily dismissed in favor of fixing bigger issues, but content marketing expert Neil Patel warns otherwise. "Google says page speed does matter. That connection is backed up and supported by Google's new PageSpeed industry benchmarks. They found that as page load times go up, the chance of someone bouncing from your site increases dramatically."
As page load time increases from 1 second to 3 seconds, the likelihood of a bounce increases by 32%.

As page load time increases from 1 second to 5 seconds, the likelihood of a bounce increases by 90%.

As page load time increases from 1 second to 6 seconds, the likelihood of a bounce increases by 106%.

As page load time increases from 1 second to 10 seconds, the likelihood of a bounce increases by 123%.
This information tells you why Google cares about PageSpeed (and why you should care about PageSpeed), while also giving you some targets to shoot for. Bounce rates are something both Google and website owners despise, as it means a user has gone through the trouble of clicking on a link, only to click back because it's either loading too slow or, at-a-glance, doesn't offer the information they were looking for.
Your website's bounce rate is bad news all around -- not only does it represent a "lost" visitor, but the higher your bounce rate, the worse Google will rank you. So, improving your PageSpeed is a smart move for you, your users, and your rankings as a whole.
Pros and Cons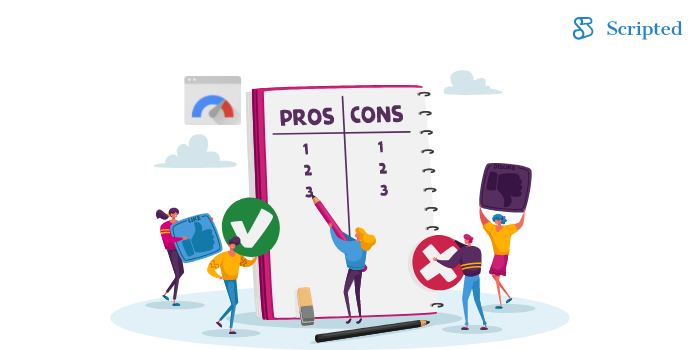 Pros
PageSpeed Insights is a completely free tool offered by Google to help developers improve their websites and rankings.

You can use PageSpeed Insights in conjunction with Google's other offerings, like PageSpeed Modules, to quickly optimize your website.

Your PageSpeed score can reveal an aspect that is potentially holding your site back in rankings, and the information comes directly from Google, making it reliable and trustworthy.
Cons
PageSpeed Insights does exactly what it promises. The biggest con is that inexperienced website owners may not know how to improve upon their PageSpeed score once they get it.
Improving Your PageSpeed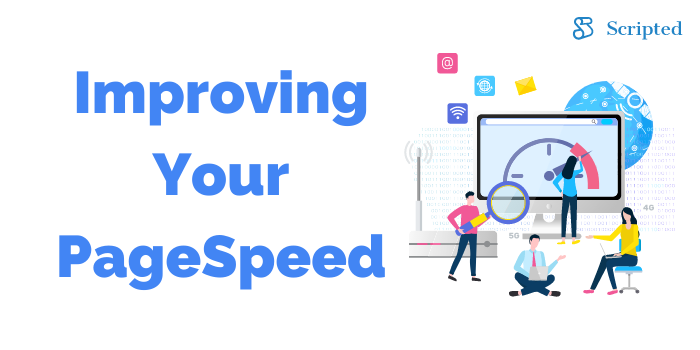 Improving your website's PageSpeed score may not be as hard as you think. For instance, the two most common causes of a slow page loading time, to begin with, are bulky images and poor coding. The latter could represent a major problem, but the former is an easy-fix, especially if you're using a Content Management System (CMS) like WordPress, as free plugins exist to help you "smush" your images, condensing their size and helping them load quicker, without sacrificing display quality.
If you have a low PageSpeed score and you want to improve it, looking at your image sizes and the number of images in your design is a good first step. From there, you might find that you have a bigger issue on your hands. If you think your website's coding may be slowing down your website, it may be worth exploring the PageSpeed Modules, which could help boost PageSpeed so long as you know how to get them running.
Using a caching system can also greatly boost your website's load speed, even if you do have slow code. Again, site caching is easy enough to get up and running if you're using a CMS like WordPress, as plugins exist to do exactly that. Of course, dynamic elements can sometimes get lost in translation if you're caching your site, which means you'll need to use selective caching or only cache certain pages. Also, realize that caching a page isn't a workaround for a slow site, it's really just a band-aid solution. If you have slow code, that should certainly be addressed.
Lastly, if your PageSpeed score is particularly bad on mobile devices, it may be worth implementing Accelerated Mobile Pages, or AMP. This is something Google loves to see, because they know that mobile users have even higher expectations for quick page load speed. As Neil Patel explains, "It works by making an open-source format that strips away tons of unnecessary content, making your mobile pages load nearly instantly. It gives users a more streamlined experience on mobile without any clunky features that don't work well on mobile devices."
This is Google's own project, so AMP is sure to boost your ranking and not harm it. The trick is implementing it, which may require you to bring in someone more experienced with Google's tools or if you're not familiar with HTML. Still, it's an investment worth making, and the free PageSpeed Insights tool can give you additional suggestions as you make changes to help you improve your score and rank better in the SERPs.
Improve Your Content Marketing Strategy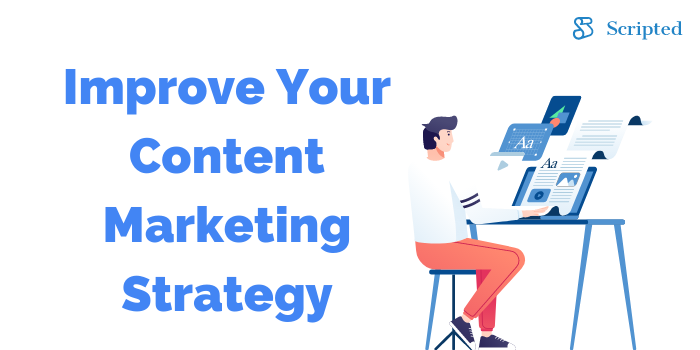 PageSpeed Insights is a must-use free tool for anyone trying to get their website ranking better. Given that it's a tool provided by Google, you know that you can trust the information to be accurate and reliable, but it also means that a bad score is definitely something to worry about. The trouble is, a lot of website owners simply don't know where to start — smushing images, caching pages, and implementing AMP are some good next steps if you find that your PageSpeed score could use improvement. In general, you should opt for a three-second page load speed or less.
As you go forward looking at your PageSpeed score, it's also important to remember that PageSpeed is far from the only, or even the most important, ranking factor that could be holding your website back. While it's a bad idea to ignore a poor PageSpeed score, it's an even worse idea to continuously overlook the elephant in the room: Your content. If you're worried about rankings, chances are, your content could use a boost.
Whether you're simply not able to plan and produce content consistently enough to keep up with your ideal posting schedule or you find yourself lacking when it comes to a keyword strategy, Scripted can help. With Fully Managed, we'll put your brand into the hands of a qualified content strategist who will work with Scripted's professional writers to ensure that your content is exceeding readers' expectations and checking all the boxes that search engines care about.
Interested in learning more about Fully Managed and how it can help your brand? Explore the features today!