The Hardest Part About Running a Startup: Prioritization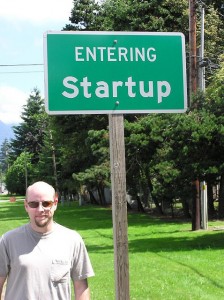 I am writing my first company blog post in a while, and I am excited to say that a lot of great stuff has happened since I last wrote (which was way too long ago by the way). I plan on writing a lot more, so expect lots of philosophical rants on the startup world, the content world, and everything in between. One thing I have been reflecting on a lot lately is San Francisco startup life - the most oft asked question by people outside of the startup world is: "What do you do all day?"
Figuring out what to do all day is the hardest part of running a startup. All of the cliches are true, and I really hate it when people say this (although it is true), but there is no such thing as a typical day. Why is this the case? There is so much you could be doing, and you are constantly under-resourced - this is why you are called a "startup" company.
So what could I be doing all day? Here are some examples:


Sales (email marketing, marketing to referrals through LinkedIn, etc.)


Press (coming up with story ideas, pitching them to journalists)


Attending conferences/webinars


Reading/keeping up on current events in content/startups


Data analysis (doing deep dives of our data and analytics to figure out what works andwhat doesn't)


Hiring/recruiting (developing a talent pipeline)


Community development (we have a large writer community - how can we design events/other opps to keep writers engaged)


Product brainstorming (thinking of new features to help customers have a better experience)


Current employee development/coaching


Process improvements


Keeping fundraising materials up to date


Writing more content (for inbound marketing)


The problem is, any of the above tasks can be infinite. Also, throw in the weekly fire drill and you often find you will not get anything done in a timely fashion. People who join startups have to roll with the punches. You will never get a feeling of total satisfaction or fulfillment, and you certainly won't be working on the same thing every day.
Despite all of this, I would not trade this job in for any other.