How to Network with LinkedIn InMail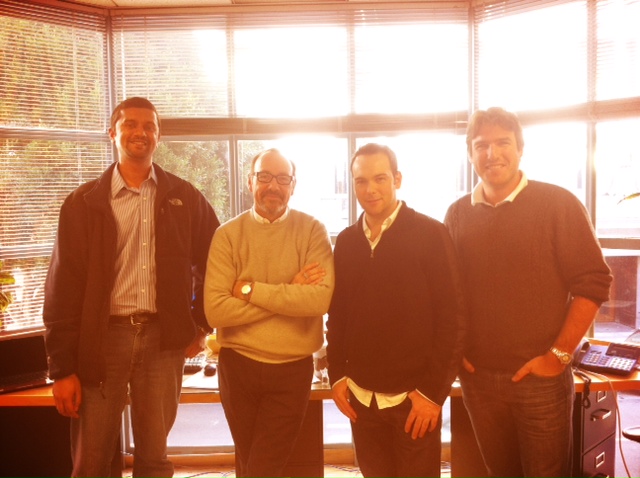 How Dana Brunetti and Kevin Spacey joined Scripted.com's advisory board.
Have you ever hesitated to reach out to an unacquainted professional on LinkedIn?
Scripted.com
recently
added Dana Brunetti and Kevin Spacey
to its advisory board -- two of Hollywood's biggest proponents of original content. However, this professional relationship between Scripted.com's co-founders
Sunil Rajaraman
and
Ryan Buckley
and the two Hollywood producers wouldn't have been possible if it weren't for a LinkedIn InMail.
Back in 2009 (when Scripted.com was a screenwriting software called
Scripped
) Dana's first-of-its-kind screenwriter community,
TriggerStreet Labs
, caught Sunil's eye.
"Naturally we were interested in meeting him. I scoured my personal network to try to get a warm introduction, but to no avail. Instead, I opted to send Dana an InMail,"
Sunil recalls
.
In 2011, Sunil finally received a response: "I just logged in to turn off the connection notifications and saw your message. If you'd still like to chat, reach me via email," Dana replied, including his contact information.
The two stayed in touch through email and into the end of 2011 when
Scripted.com raised a seed round of financing
and decided to leave the entertainment industry and focus on high quality content.
Even though Sunil and Ryan pivoted away from screenwriting they still shared an important aspect in content creation with Dana: producing high quality, original content. In 2011, Dana introduced Sunil and Ryan to Kevin, who produces the original Netflix series
House of Cards
with Dana. The meeting was very productive and both parties felt excited about the prospect of working together, which eventually led the two to join Scripted's advisory board.
"The days of creating spammy, SEO content are nearly over, and the companies focused on that objective will soon whittle away. Dana shares that vision in his business, and our goal in adding Dana and Kevin to our advisory board is to deliver that message to content marketers everywhere," Sunil writes
in his personal blog post
about how they connected.
Reaching out to an unacquainted professional on LinkedIn can be intimidating, but
LinkedIn offers valuable advice
on how to increase your response rate. Here are some key takeaways:
1. Create a conversation. LinkedIn emphasizes the point of an InMail isn't to "seal the deal," but rather to "explore an opportunity."
2. Be personable in your tone.
3. Don't write a very long message. "Be brief and to the point," LinkedIn says.
4. Explain what you have to offer them that can be helpful.
5. Ask for advice, opinions or referrals to give them a reason to respond.
Read the full story on LinkedIn here.
Do you have a great professional networking story? Share it with us in the comments section below.
To Read More in Scripted News, See Below:Scripted Tips: Request Better Edits How Topic Pitching Works Uploading Guideline Documents Across all Jobs