What We Learned at The Future of Original Content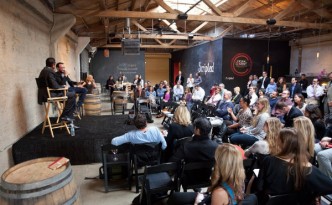 Industry leaders came together to discuss the current state of original content and content marketing.
It's not every day you get founders, executives and thought leaders in the same room together to discuss the one thing we're always talking about here at
Scripted.com
: original content. On Thursday, March 20, the stars aligned and
Dana Brunetti
(Executive Producer, House of Cards),
Kerry Cooper
(CEO, Choose Energy),
James Gross
(CEO/Co-Founder, Percolate),
Jon Miller
(Co-Founder, Marketo) and
Josh Elman
(Greylock Partners) joined us for a fireside chat at Tank18 to talk about the moving parts of original content in its present state -- and what it will look like in years to come. There are many memorable moments from evening, but a few in particular stood out.
1. Authenticity & Storytelling Are at The Core of Original Content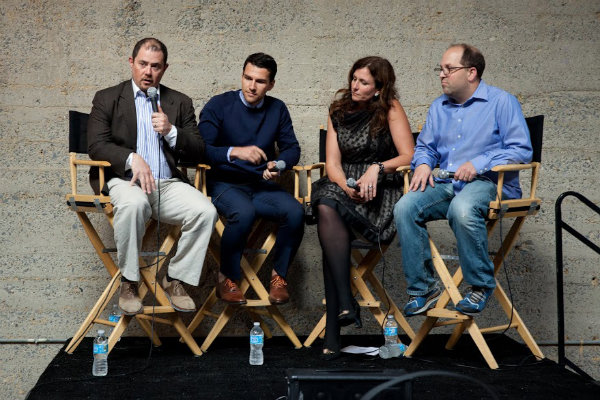 Jon, the panel's moderator, kicked off the evening with James, Kerry and Josh (pictured left to right above) by asking how they define "original content." Due to the surge in content marketing recently, "content" has become a common word amongst brands and their marketing teams. So, what precisely makes content "original" then? According to Josh, who serves on Medium's Board of Directors, original content is all about authenticity. Kerry agreed, adding at the core of original content is storytelling and relevance to the audience at hand -- we couldn't agree more.
2. Content Marketers Shouldn't Be Worried About "Content Shock"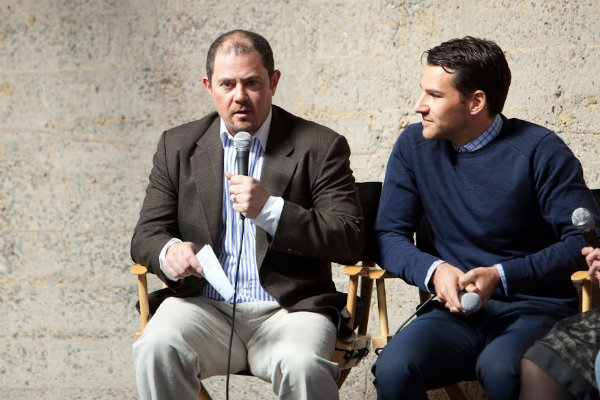 As more and more brands are becoming their own publishers and treating blogs like online magazines, a new (and concerning) theory is on the rise: content shock -- when increasing volumes of content exceed human ability to consume it. As Jon explained, some content marketers are worried about this increase in content production, but the panelists quickly retaliated saying there's nothing to be worried about. "It's a myth," James said.
3. Your Content Might Be More Powerful Than Your Code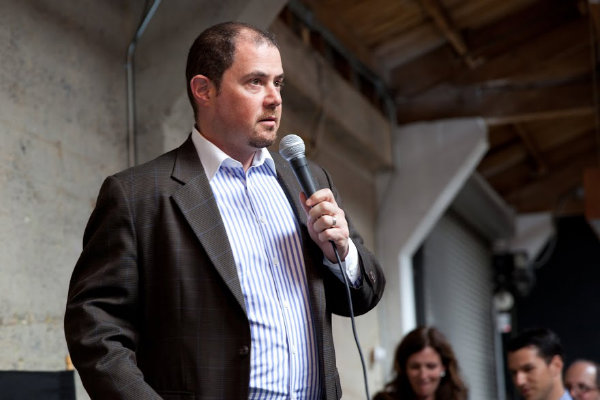 Jon is a thought leader in the content marketing space and we couldn't have imagined anyone else asking the panel tough content questions. While he didn't have the opportunity to answer any himself, he did share a very compelling fact about Marketo. "I started a blog before we wrote our first line of code," he told the audience.
4. Hollywood Can Learn From Original Content in Silicon Valley, Too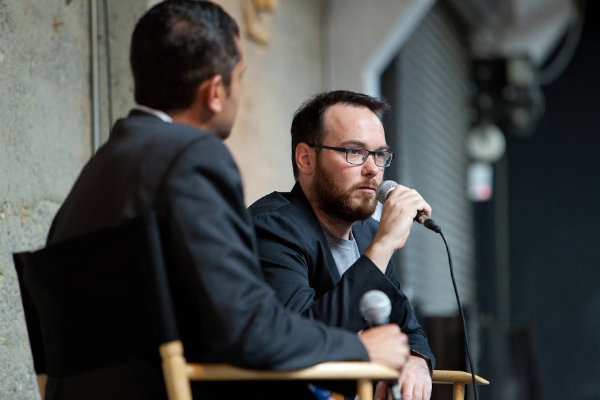 Once the panel concluded, Scripted.com's CEO
Sunil Rajaraman
took the stage and introduced the keynote speaker of evening,
Dana Brunetti
. Dana shared a fresh perspective on how Netflix's show "House of Cards" defines original content in Hollywood these days. Additionally, he offered advice to content marketers on how they can learn from the hit show by focusing on creativity -- not what everyone else is doing. While many were there to learn from the Hollywood producer, he shifted the conversation and said the same can be applied to Hollywood with Silicon Valley. "You guys should be disrupting Hollywood," he said.
Thank you again to everyone who attended the event and participated. It was a great evening and we learned a lot from all of you.
Did you attend The Future of Original Content? What did you learn? Share your thoughts with us below.
To Read More in Scripted News, See Below:
Congrats to Percolate, Scripted.com Partner, on the $24M Round from Sequoia
How Topic Pitching Works