How to Excel at Enterprise Content Marketing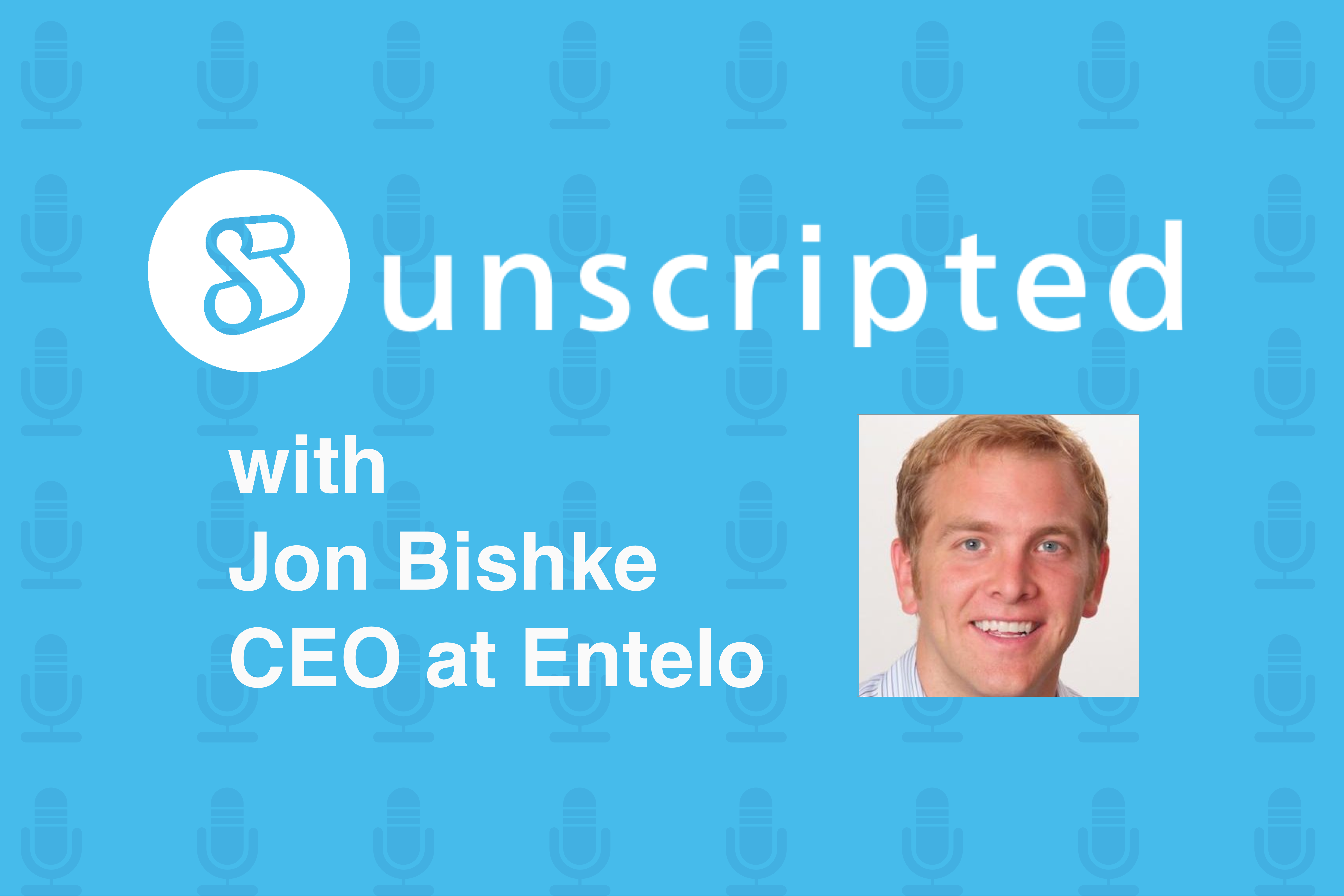 Show Notes


Creating content that addresses many different audiences can be tough.


Educational content is often more successful than content that pushes your company's product.


To excel at enterprise content marketing, you need to position your brand as a thought leader in your industry.


Including people from across the whole company, not just the marketing team, in content creation can help to create an authentic voice.


Podcasts and webinars can both be very valuable in enterprise content marketing.


In the latest Unscripted podcast, Job Bischke talks about enterprise content marketing. Jon's appetite for entrepreneurship was whetted in the late 1990s when he started his first company. Today, Jon is the CEO of
Entelo
, a company that makes advanced recruiting software to help companies of all sizes find the right candidates for their open positions.
What Is Entelo?
Entelo is more than an applicant tracking system. It helps companies do everything they need to do to gain an advantage in recruiting, including outbound recruiting for in-demand professionals like data scientists. Entelo also helps companies manage their inbound recruiting, as many businesses receive thousands of applications that they have to sort through.
Marketing When There Is No Typical Customer
One of the main challenges that Entelo faces is marketing to a wide range of customers. Some large Fortune 500 companies use the software, while many other customers are smaller businesses. Producing content that addresses all types of customers at once can be tricky. According to Jon Bischke, the key is to focus on the universal challenges that all members of the target market face.
Focus on Education, Not the Hard Sell
Jon Bischke's approach to the challenge of content marketing to a broad audience is to create content that educates readers rather than pushing the company's product. This is good advice no matter what industry your company is competing in. Entelo set up the
Recruiter Academy
to help their customers get better at recruiting, positioning his brand as a thought leader in the recruiting industry.
Become a Source of Data
Publishing data that is relevant to your industry can get you noticed. Statistics generated by Endelo have been mentioned in widely read publications such as The Economist, which has increased the brand's visibility and reputation. In addition to carrying out studies to generate data, you can also present yourself as a thought leader through networking. Make yourself available for interviews, podcasts and guest posts on relevant blogs to increase your brand visibility and bring potential customers to your website.
Include the Whole Company in Content Marketing
Content marketing is something that every employee in your company should have the opportunity to participate in, not only those employees working on your marketing team. Bring in members of other teams as guest content creators, allowing them to talk about their working lives and to share their particular expertise. This approach can help to bring an authentic voice to your enterprise content marketing strategy.
Use Webinars and Podcasts
Webinars and podcasts can both be very useful enterprise content marketing tools. While webinars allow you to present information in a very structured way, podcasts are more informal. When you invest resources in creating a webinar, consider reusing the content across multiple channels; for example, you could release the audio as a podcast or transcribe the webinar to use as the basis of a blog post.
Keep up with the latest Unscripted podcast by
subscribing on iTunes
and following us on
Soundcloud
!
Subscribe for the latest in Content Marketing & Freelance Writing!
While you're here, have you tried Scripted lately?
Used to be a member, but moved on? Heard of it, but never signed up? The current iteration of Scripted will amaze you! Streamline your content writing efforts and build your own team of high-quality writers. It's all you need for content writing. Try it free today and meet your next favorite writer or writers!