Growth Hacking for Technical Products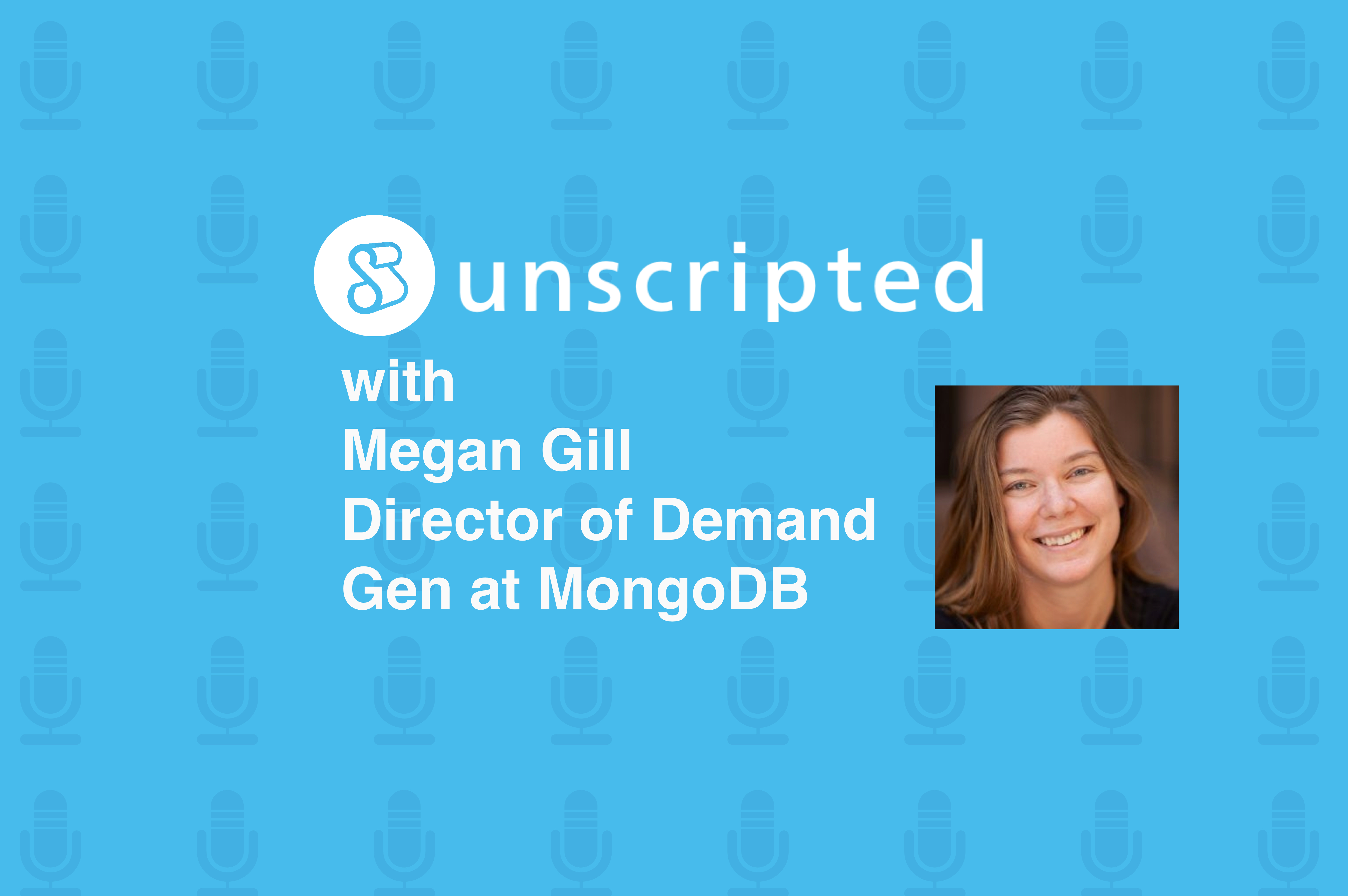 Show Notes


Meghan Gill of MongoDB shares her content marketing tips for technical products.


A free, open-source version of MongoDB has helped Meghan's company build a large community of engaged users.


Educational content can be invaluable for lead generation when marketing a technical product.


MongoDB has successfully built a community of active users who help with testing, bug hunting and marketing.


What Is MongoDB?
Meghan Gill is the director of demand generation and community at
MongoDB
, which describes itself as "a database for giant ideas." Used by numerous companies (including Scripted), MongoDB combines the best features of relational databases, such as MySQL, with databases like NoSQL. It is flexible and fast. Meghan's job is to market MongoDB to software developers, CTOs, CIOs and database managers.
Content Marketing for Technical Products
When marketing technical products, the old adage "content is king" rings true. People who work in technology roles flock to MongoDB's online content to be educated on the best practices in database management. The company runs an active blog with contributions from internal departments and third-parties, as well as an educational platform that offers courses on using MongoDB. This content brings in many new leads. According to Meghan, offering educational white papers for download can also be a good way to capture leads in the technology sector.
Which Demand Generation Tactics Work, and Which Don't?
The open-source version of MongoDB is free for anyone to use. An enterprise edition is also available, and it offers advanced security features and a cloud-based database-as-a-service version known as MongoDB Atlas.
You might assume that generating demand for MongoDB's paid versions would be easy, due to the large user base for the open-source version; however, according to Meghan, these users proved not to be as easy to convert as you might expect. To convert these users, MongoDB had to focus on educating them about the benefits of using MongoDB as a commercial option. At the same time, the company had to convince leads who were new to working with databases of the benefits of MongoDB technology.
How to Use Your Community to Hack Demand Generation
The open-source community has a strong culture of knowledge sharing. On GitHub and StackOverflow, you will see people sharing tips and solutions for all types of open-source software. MongoDB harnessed this community by sponsoring local user groups on Meetup and creating an advocacy hub on the marketing platform
Influitive
. Users on this hub take on challenges and gain rewards for their activity, which helps to strengthen the community and make more people aware of MongoDB's benefits.
Generating Demand Through Education
One of the company's most successful demand-generation techniques is
MongoDB University
. This platform has existed since 2013, offering courses to help people learn how to use MongoDB. Although it started as a small experiment, MongoDB University is now a platform with more than 400,000 users, and it is a big driver of leads for the company, most of which come from organic sources.
Education platforms are a highly successful marketing trend worth investigation: they can be an extremely scalable way to educate people about your product and the problems it solves. Just remember, you need to keep investing in the platform to keep the content up to date as the technology evolves. You also need to find a way of scoring and qualifying the leads that come from your education platform, since they can fall into several unique subgroups.
Subscribe for the latest in Content Marketing & Freelance Writing!
While you're here, have you tried Scripted lately?
Used to be a member, but moved on? Heard of it, but never signed up? The current iteration of Scripted will amaze you! Streamline your content writing efforts and build your own team of high-quality writers. It's all you need for content writing. Try it free today and meet your next favorite writer or writers!