How to Excel at Content Management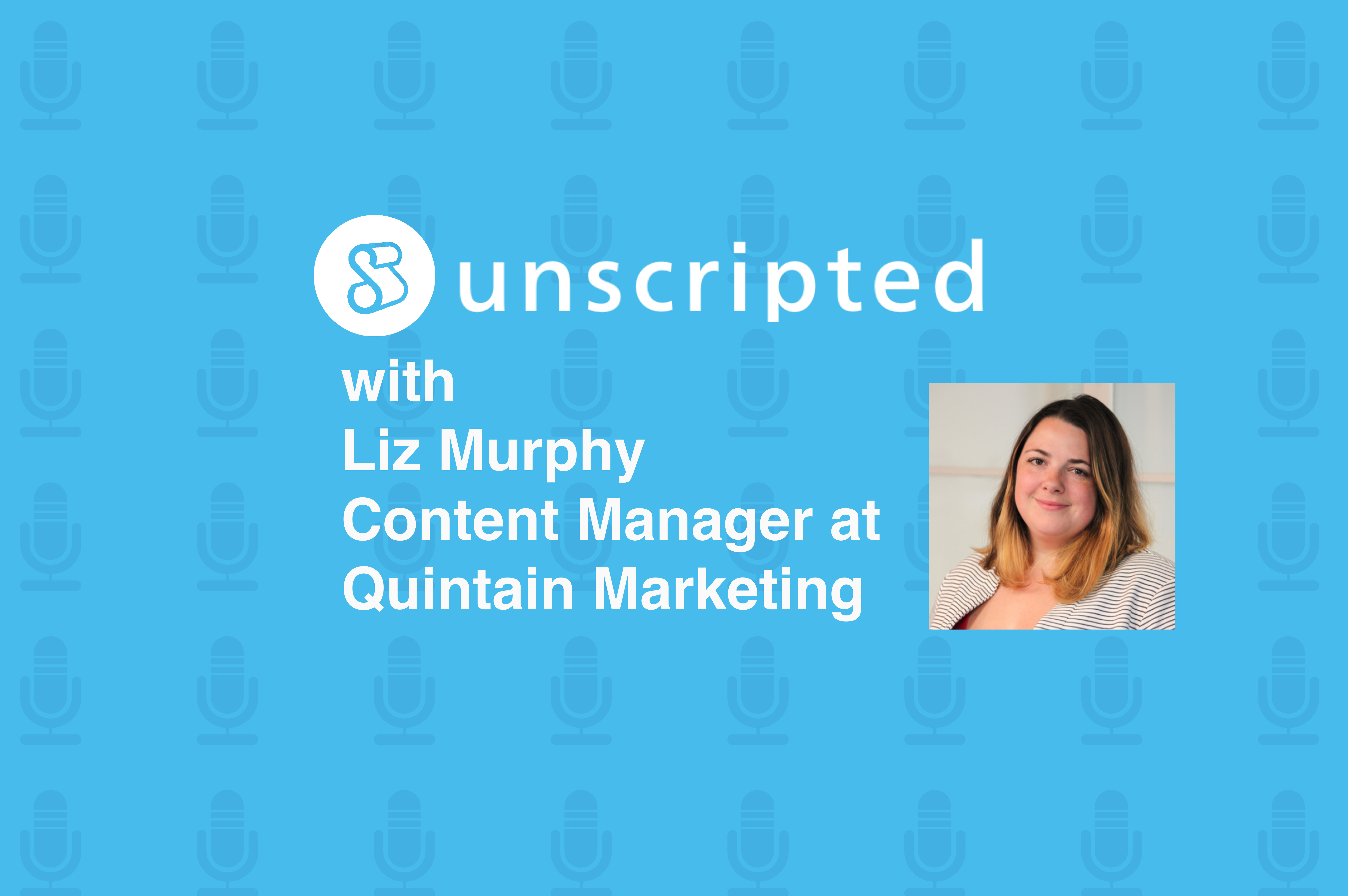 Show Notes


Outsourcing content management to an agency can be a great way to build a strong content marketing strategy.


Great content doesn't just happen; you need to be prepared to work with the agency to help them create content that reflects your brand.


Content creation is not a one-off activity; you need to keep publishing content to keep your brand relevant.


Content marketing delivers leads, but remember that you also need a strong sales strategy to ensure those leads convert.


Liz Murphy is the content manager at Quintain Marketing, an inbound marketing agency based in Annapolis, Maryland. With a background which includes both marketing and editorial roles, Liz worked at Quintain for around 18 months as a marketer before moving into the newly created position of Content Manager. Putting Liz in this role was a great role for the agency, as she ensures that everyone involved in content creation stays on message to deliver maximum value to Quintain's clients.
Content Management is an Ongoing Task
Liz is responsible for creating between 60 and 75 blog posts a month. If that sounds like a lot, remember that content marketing is not a "set and forget" form of marketing. To ensure content marketing keeps delivering, you need to keep creating content that engages your readers. Quintain's typical customer is a mid-sized, B2B technology company. These customers typically request between one and three blog posts per month, but sometimes they will ramp up their content publication rate, perhaps publishing a new post every day. This increase in content can drive a bump in traffic, which can be very useful when trying to promote a new product or service.
The ROI of Content Marketing
The ROI of content marketing can be difficult to quantify. According to Liz, most Quintain clients begin to see the value of content marketing when they sign up their first customer as a result of their content marketing efforts. Even then, it can be difficult to predict the lifetime value of the customer. Liz advises looking at things in a different way: instead of trying to exactly quantify the ROI of every piece of content you create, consider the opportunity cost of not investing in content marketing when all your competitors are using it to bring in traffic. If you don't have a strong content strategy in place, you could miss out on new deals.
Sales Matters as Much as Content Management
The more on-message content you publish, the more traffic you can drive to your website. However, it's important to remember that traffic won't convert into sales without a strong sales strategy. Therefore, part of making content marketing work for you is to ensure your sales and marketing departments work together to achieve their aligned goals.
How to Work With a Content Manager
Working with an inbound marketing agency such as Quintain Marketing is a good way for many brands to ensure they have a strong content strategy. However, you can't expect an agency to create great content without your input. Although Liz does a lot of legwork, including working out which keywords to target, finding out what questions people are asking about those keywords, and coming up with possible blog topics, she still needs input from clients. Once she's identified a good topic for a blog, she likes to interview subject matter experts from the client organization to ensure the content she delivers is accurate and appropriate. Liz records these interviews and provides the recordings to Scripted writers, allowing them to capture the voice of the client in the post. This process is very efficient, but relies on the client agreeing to spend some time being interviewed. If you aren't willing to give your content creators some direction about the content you want them to create, you are unlikely to get good results.
Writing, Reading and Content Creation
Liz works as a freelance writer outside of her role at Quintain Marketing. However, she admits that it is difficult to write for herself after spending all day reading and reviewing content for Quintain's clients. To combat this state of content overload, which she calls "word drunk," Liz likes to read material that is completely different to the content she works on at Quintain. One of her favorite sources is the satire section in the New Yorker, as she finds it inspiring to see writers take on the challenge of framing a narrative so that it is funny to read. Of course, she also reads work by the thought leaders in content marketing, including articles from
HubSpot
and
Content Marketing Institute
.
Managing Your Time as a Content Manager
According to Liz, the best way to avoid having to deal with awkward requests from clients is to create a process in which timescales are clearly defined. For example, she avoids the awkwardness of clients asking for blog posts to be turned around in a day by establishing an ongoing process for content creation, in which each blog post goes through a clearly defined process of creation and review that takes about a week. She also advises setting aside a "signed off" time during the day, during which you turn off email notifications so you can concentrate. Finally, it's important to take some time out each week to relax and refresh: for this purpose, Liz is a big fan of restorative yoga.
Subscribe for the latest in Content Marketing & Freelance Writing!
While you're here, have you tried Scripted lately?
Used to be a member, but moved on? Heard of it, but never signed up? The current iteration of Scripted will amaze you! Streamline your content writing efforts and build your own team of high-quality writers. It's all you need for content writing. Try it free today and meet your next favorite writer or writers!