Content Curation for Small Businesses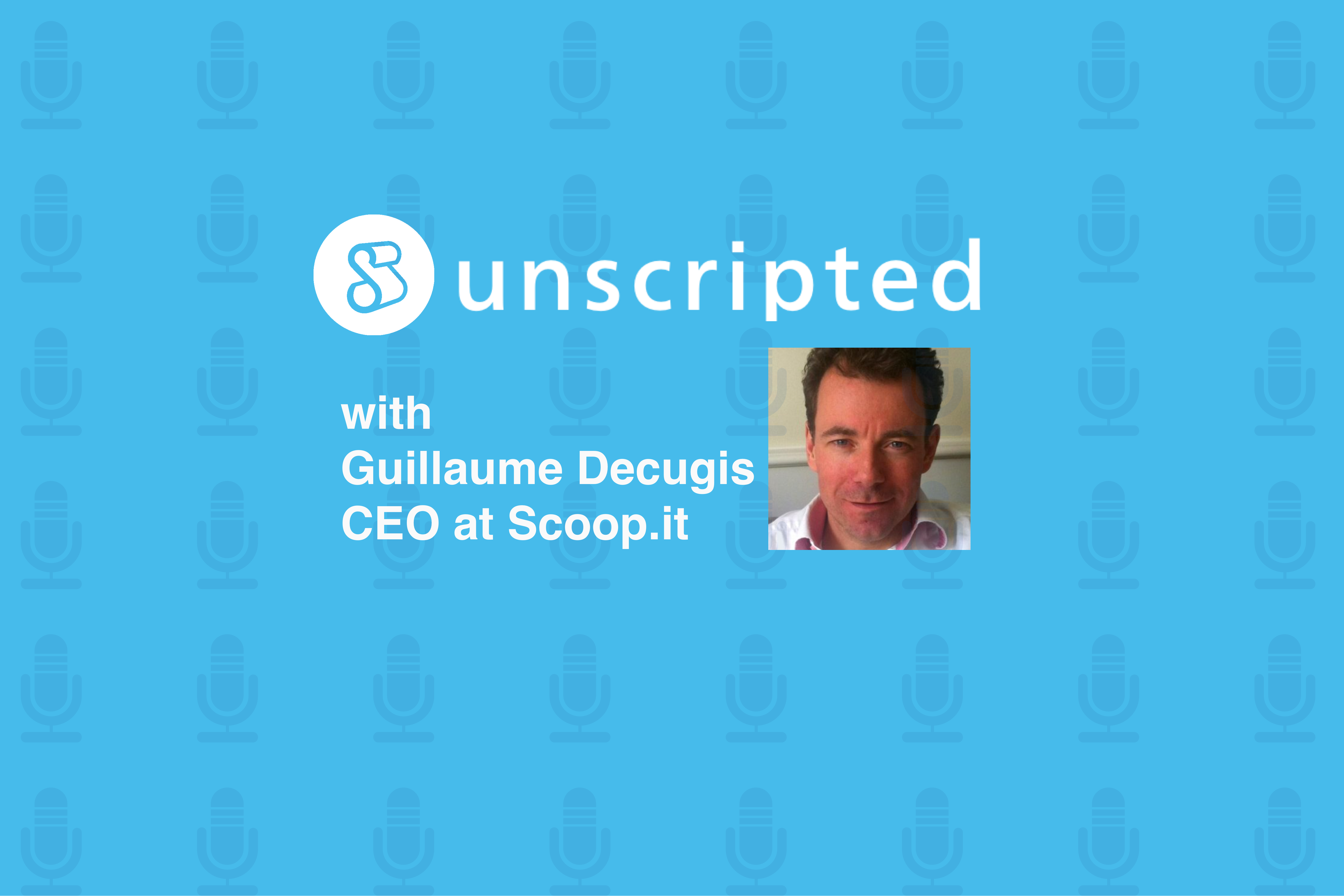 Show Notes


Publishing content is essential for getting noticed online today, whether you're launching a business or pursuing a traditional career.


Businesses that don't have the resources to create all their own content can leverage content curation to build their brand.


It's vital to be consistent in content publishing and distribution; don't go for weeks without publishing or sharing content.


Resharing previously published content can extend the return on investment of that content.


Scoop.it can help professionals publish, curate and distribute content online.


Guillaume Decugis, the CEO and founder of Scoop.it, never wanted to be an entrepreneur. When he was studying for his master's degree at Stanford, the idea of striking out on his own seemed risky. Thankfully, he changed his mind and launched a company that turned early mobile phones into music-playing devices. After working on several other startups, Decugis finally launched
Scoop.it
, which helps individuals, professionals and businesses become online media publishers.
The Pressure to Publish
Publishing content online can help you build your personal brand online. Brand building is useful whether you are hoping to strengthen your career or get a small startup off the ground. Scoop.it is a free technology that helps people create and curate content that reflects their professional interests and values. Although the basic version of Scoop.it is free, a paid version provides additional tools for enterprise content marketers. This freemium business model is very popular today, allowing professionals and small companies to try out technologies for free to find out whether it is helpful for them.
The Relevant Web
Searching the whole internet for content can be overwhelming. Scoop.it restricts its search to the most relevant parts of the web, suggesting content to users that is most likely to be relevant to their interests. The artificial intelligence that powers this technology learns from user feedback, gradually refining the suggestions it offers based on which pieces Scoop.it users engage with or reject.
The Content Marketing Cycle
Publishing great content is only part of the role of a content marketer. You also need to distribute content to your intended audience, which may involve sharing to social media or targeting your audience through other channels that they use. Scoop.it premium tools help marketers distribute their content and ultimately use it to generate a return on investment.
Content Marketing for SMBs
Content is the basis of any successful content marketing strategy. However, most small and medium-sized businesses (SMBs) have only a small budget to spend on content creation. One solution to this problem is to curate content from other content creators to define your small business brand. It's important to be regular and consistent with content publishing and distribution, so you need to keep pushing out content on a regular schedule even if you don't have the time or money to regularly produce it yourself in-house.
Learning from Scoop.it
For Guillaume Decugis, developing and using Scoop.it has led to a much greater understanding of content marketing. In particular, Decugis has learned that resharing content over a period of six to nine months can increase the overall impact of that content. As a result of this realization, he added a feature to Scoop.it that allows marketers to reshare and ultimately get more out of the content they publish on the platform.
Keep up with the latest Unscripted podcast by
subscribing on iTunes
and following us on
Soundcloud
!
Subscribe for the latest in Content Marketing & Freelance Writing!
While you're here, have you tried Scripted lately?
Used to be a member, but moved on? Heard of it, but never signed up? The current iteration of Scripted will amaze you! Streamline your content writing efforts and build your own team of high-quality writers. It's all you need for content writing. Try it free today and meet your next favorite writer or writers!