Why Demand Results Counts on Content for Inbound Marketing [Interview]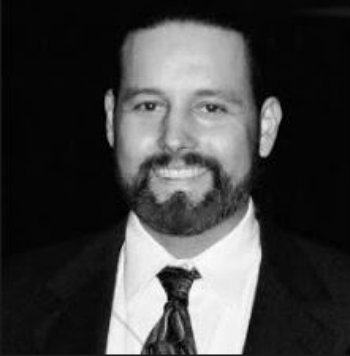 Ryan Siegl from Demand Results fills us in on how content plays an integral role and the benefits of outsourcing.
For
Demand Results
, an evidence-based marketing agency that specializes in demand generation,
outsourcing content
opened new doors for their content strategy. After finding that producing high-quality, original content increased brand awareness not only for them, but their new clients, content creation became a number one priority.
Scripted.com
spoke to
Ryan Spiegl
, Director of SEO, to find out more about their content strategy.
Scripted: How does content play a role in Demand Results' success?Ryan:
Content always plays a big role in
improving inbound marketing
- which is our particular specialty. All of my clients needed good, relevant content to boost authority, increase targeted leads, improve PPC quality score, lower bounce rates, and last but not least to help educate a website visitor. Therefore we always pushed for
quality content
, and this proved useful to draw more converting traffic. To answer your question more succinctly, content was the tool we found to be most effective, so it was our top priority.
See also: How to Grow an Audience Through Content CreationScripted: What are your company's challenges to creating content?Ryan:
Bandwidth and resources. Even if we had some writing muscle in-agency, sometimes the client's niche would make it difficult for us to continually write on some of the more specific topics on a regular basis. We were very interested in finding a solution that could satisfy our criteria of quality, at the pace we thought would be most beneficial to a particular client - and, of course, create content they would enthusiastically get behind as well.
Scripted: What metrics and measures of success are most important to you?Ryan:
Obviously, drawing in leads is the top of the success food chain metric-wise, but getting engagement from organic and social channels was also satisfying. We knew that brand recognition would improve every time someone found us organically or clicked a like or + on a piece of content. Seeing increased traffic to content areas was definitely an indicator of positive traction -- especially due to the fact we knew the content was relevant.
See also: How Brands Should Really Be Thinking About Content Distribution Scripted: What advice would you have for businesses that beginning to launch their own content initiatives to grow revenue/clients?Ryan:
It's important to me to be able to honestly tell a potential client that we have the resources needed to make their campaign a success. In our situation, letting go a little and
outsourcing a portion
of the content generation effort gave us the breathing room to improve strategy and other lead generation efforts.
What did you think about this interview? Share your thoughts with us in the comments section below.
To Read More Expert Interviews, Click the Links Below:
How Content Helped LearnVest Become a Trusted Authority in Financial Advice
Ash Davies of Tablo: Empowering Writers to Self-Publish Through eBooks
Alexis Grant of Socialexis: How to Grow an Audience Through Content Creation

Subscribe for the latest in Content Marketing & Freelance Writing!
While you're here, have you tried Scripted lately?
Used to be a member, but moved on? Heard of it, but never signed up? The current iteration of Scripted will amaze you! Streamline your content writing efforts and build your own team of high-quality writers. It's all you need for content writing. Try it free today and meet your next favorite writer or writers!