Tool Review: Mailchimp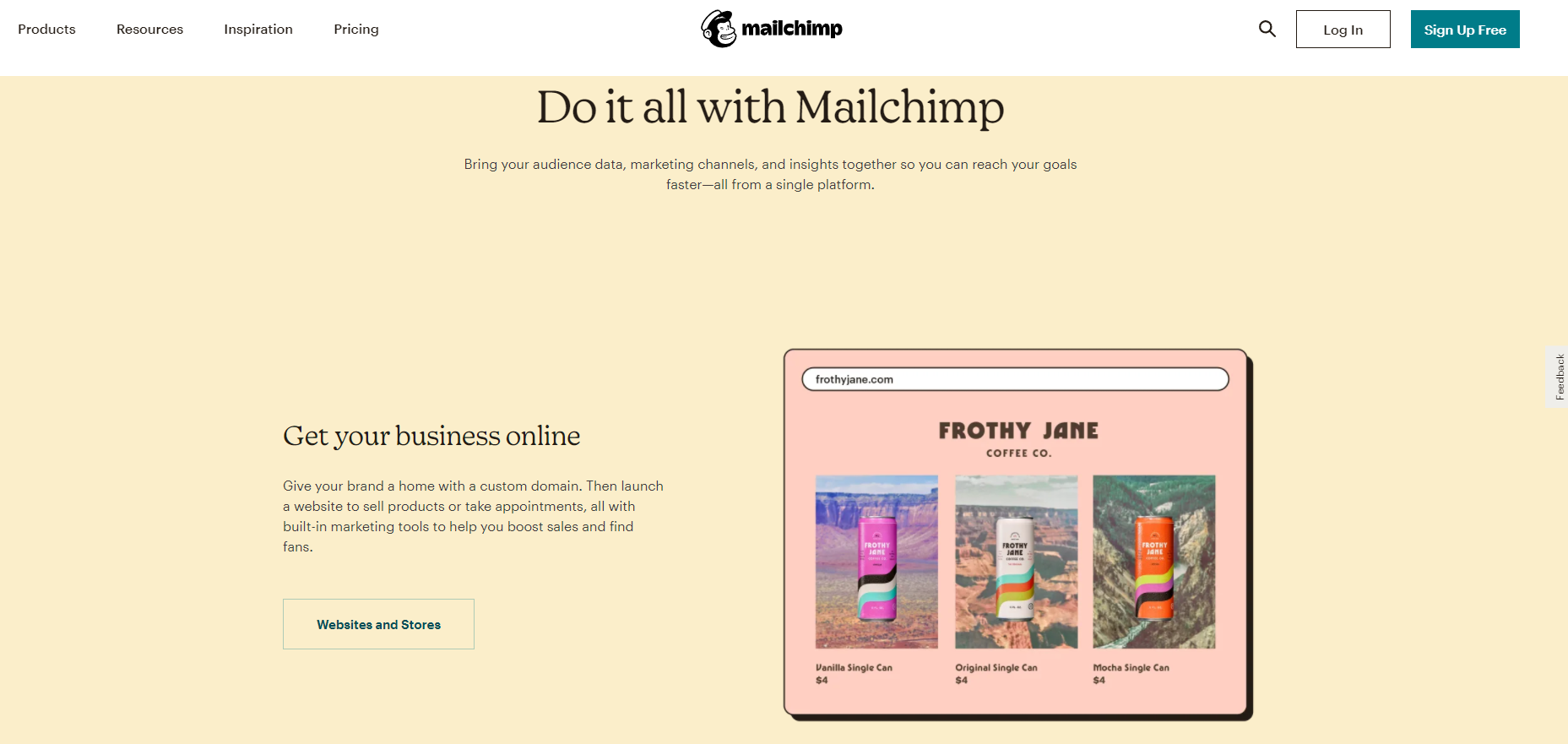 Mailchimp has evolved and changed quite a bit over the years. It's an email marketing service and (now) marketing automation platform. As with most tools, there are elements of Mailchimp that you'll probably wish were different, but it's still got that familiar feel. You can use it whenever you need it, and it's sure to deliver the results.  
Mailchimp has continued to roll out improvements over the years. If you compare their earliest versions with the power of what we can use today, it's awe-inspiring. They've created a turnkey eCommerce platform that now offers customer relationship management (CRM) features along with options for automation, design, and web hosting.  
What is MailChimp?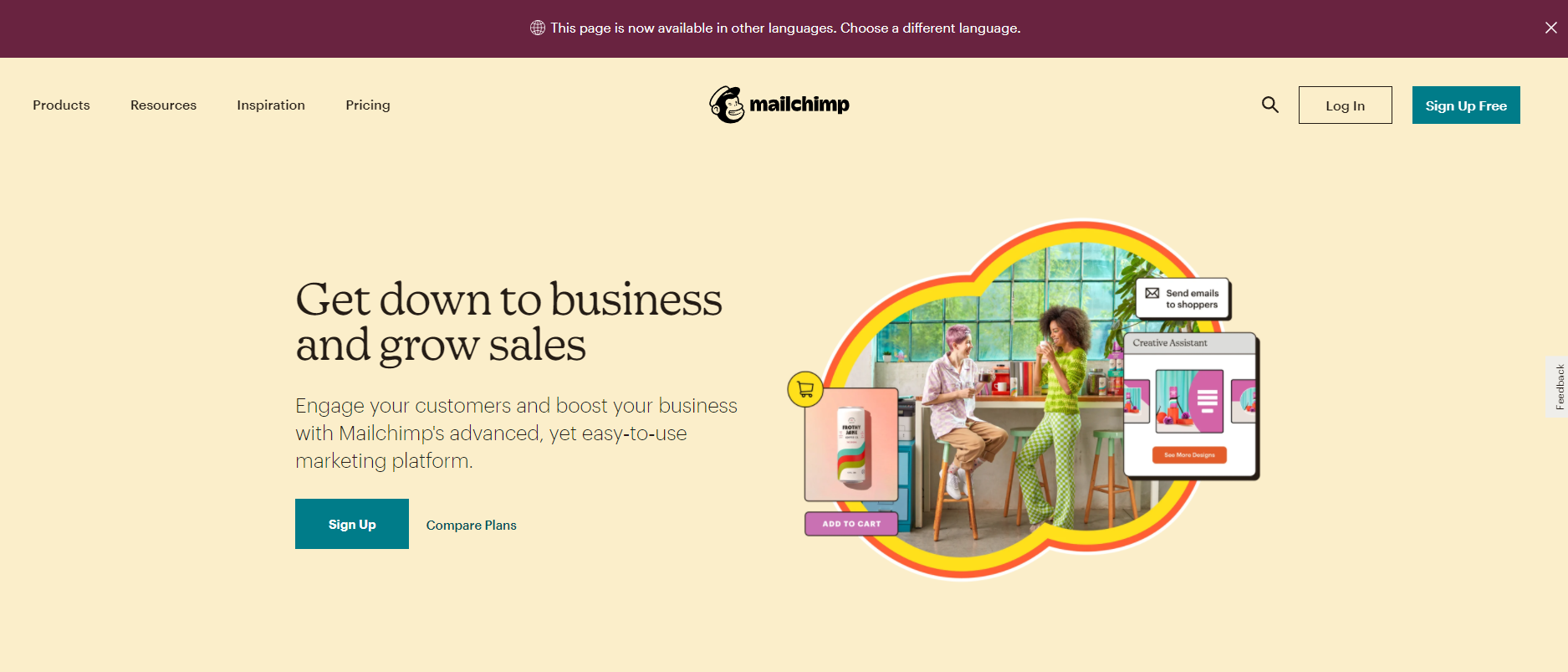 Mailchimp is an email marketing service that was founded in 2001 by Ben Chestnut, Mark Armstrong, and Dan Kurzius. Over the last 20 years, they've grown to a revenue of $700 million (2019). As it continues to expand its tools and offerings, innovation remains their constant focus as they move ever-more aggressively into international markets.  
With Mailchimp's purchase of the magazine and media company, Courier, last year (2020), they have more reach, with 100,000 readers around the world in 26 countries. With so much focus on how to engage with international subscribers, this might be the perfect time to expand and explore opportunities and audiences farther afield.  
What Does Mailchimp Cost?
Part of the reason Mailchimp is so popular is that there is a free version for lists with up to 2,000 subscribers. While that number might not sound very impressive to you if your mailing list is over 10,000 and growing, that freemium level lets you test out their basic services without paying anything.  
If your primary use is Marketing, you should level up to the Essentials plan (starting at $9.99/month with up to 500 contacts). It features 24/7 support that you'll love and more customization. You get access to A/B testing functionality, which is so important for your marketing efforts, but you can also use all the email templates as well as access custom branding options and multi-step journeys.  
Your next tier is the Standard plan (starting at $14.99/month for up to 500 contacts). This plan offers Send Time Optimization, which allows you to target the best times to reach your audiences. It also includes dynamic content options, behavioral targeting, a Customer Journey Builder, and custom templates. You can more deliberately target those individuals who will positively respond to your message. 
For big lists, you'll love the Premium plan (starting at $200/month for up to 10,000 contacts). It comes standard with that ever-elusive phone support, as well as multivariate testing options, unlimited seats, advanced segmentation, and comparative reporting.
If you're looking for plans that will better meet website and commerce needs, or even the more flexible transactional emails, Mailchimp offers options in that area as well.
So, Why Should You Consider Mailchimp?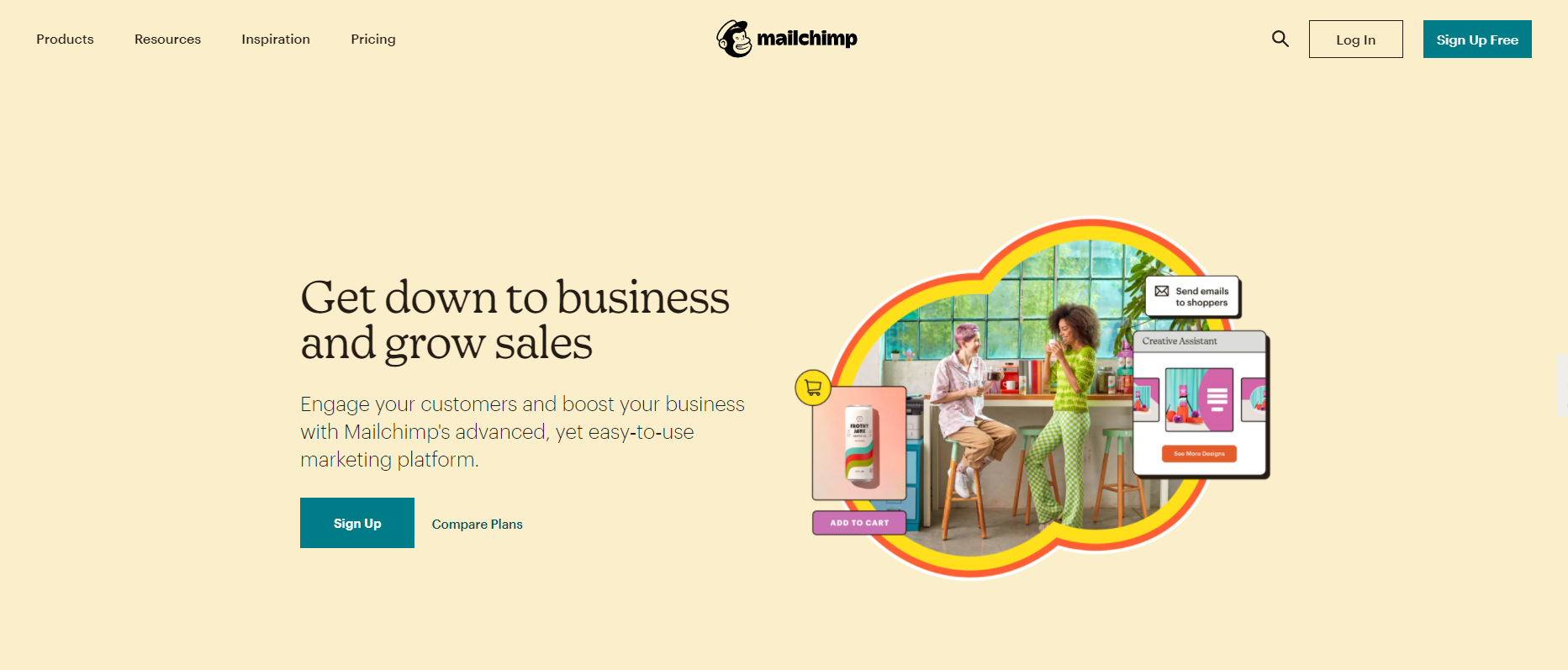 Mailchimp has a lot of great features. We just talked about the freemium level, so you can test it out before upgrading. They also offer other features that you'll need and want as you continue to roll out your regular newsletters and take advantage of the other marketing automation and lead generation options for connecting with your audience.  
Before we go into all the positives of this great email marketing platform, let's first touch on the negatives. What is it about Mailchimp that might give you pause to consider whether it's really the best solution for your needs? Here are the top cons.  
Mailchimp Cons 
Not everyone loves the monkey logo, which could be a con, but the complaints are primarily for those power users who are really looking for improved features.  
The campaign tracking options may not be as robust as what you need or want for your company. 

Since it is so easy to use, you might not be impressed by the features and options. For instance, you may want more control over how the email looks and feels.

Depending on your level of experience in email marketing and what you're trying to do with your email marketing campaign, it may not be as easy as you'd hoped.  
Mailchimp Pros
Even if you don't love that cute monkey logo, there's a lot to love about Mailchimp. It's quick and easy to set up and use, so it's perfect for newbie email marketers or just the average user who wants to share information with a small list. It's also easy to start tracking (and learning from) your campaigns right away.  
Here are some quick pros that you'll love:
If you run a website, you've probably already seen all the plugins that have revenue-sharing options available.  

It's not easy to find a platform that has it all (a CRM with robust email marketing and reporting functionality, etc.) and Mailchimp offers a full marketing hub.  

Mailchimp also offers eCommerce solutions for merchants that are designed to be turnkey and seamless.  
You've seen what you might hate and what you'll probably love about Mailchimp, but what can it do for you? Your company's needs and how well Mailchimp can deliver solutions for those requirements will probably determine whether you'll try out their services or go with a different option.  
What Are Mailchimp's Features?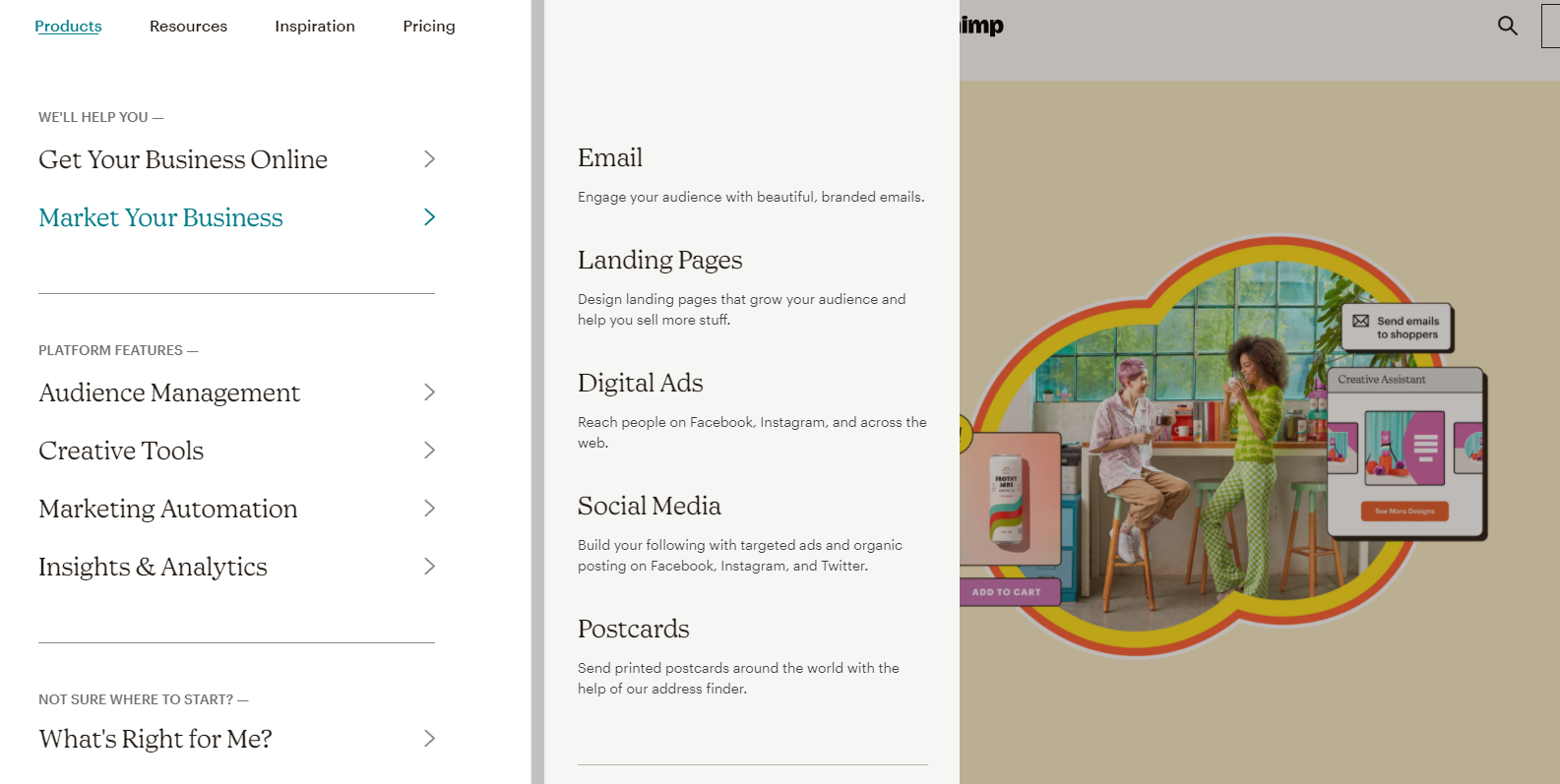 Mailchimp is designed to be flexible and easy-to-use, with a myriad of options that should meet your needs. Here are just a few of the basic features that come standard with Mailchimp.  
Mailing Lists:

You can build lists via import or manual entry, but you can also edit and optimize your lists to target specific segments and audiences as needed. 

Image/File Hosting:

You can easily import graphics and files for distribution to your mailing lists, but you can also access a range of image options to create the most compelling and high-converting messaging possible.  

Client Management:

You can connect all your clients in one place, which makes account management easier.   

Mailchimp Academy:

If there's ever a question about how to do something, you can immediately access training resources. Not only do you learn the skills you need to accomplish your goals, but you can earn certificates along the way to prove your knowledge.  

Cross-Platform Integration:

You probably know about how easy it is to integrate Mailchimp with your website, but did you know that there are 250+ possible integrations?
There's true power in MailChimp's features and functionality, even at the most basic levels. The reason Mailchimp is a leader in the email marketing space is that users are able to accomplish so much more, even on a tight budget.  
What Do Customers Say?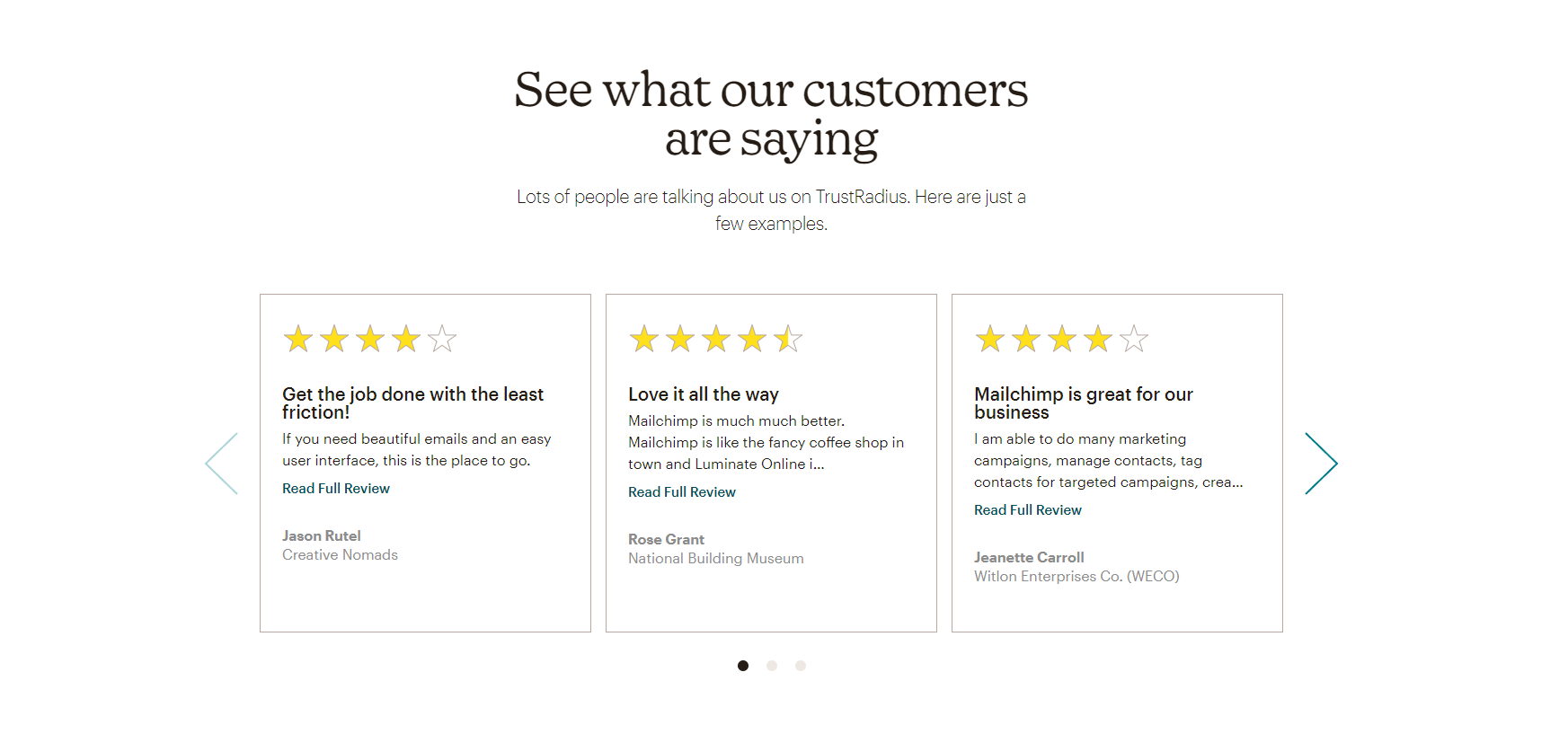 Jason Whaling posted a YouTube video a few years ago highlighting the reasons why he left Mailchimp.  
No affiliate marketing.  

Automation limitations.  

High pricing.  

No black-listed domains.  

Designed for beginners and SMBs. 
Of course, he also offers a video on the top reasons why Mailchimp is an awesome solution. Mailchimp is one of those solutions that may inspire very strong feelings in its users. You'll probably either love it or hate it. While you're at it, you'll also see the benefits. Mailchimp has worked hard to be and become a product that will deliver the services and solutions you need.  
What Are the Benefits of Mailchimp?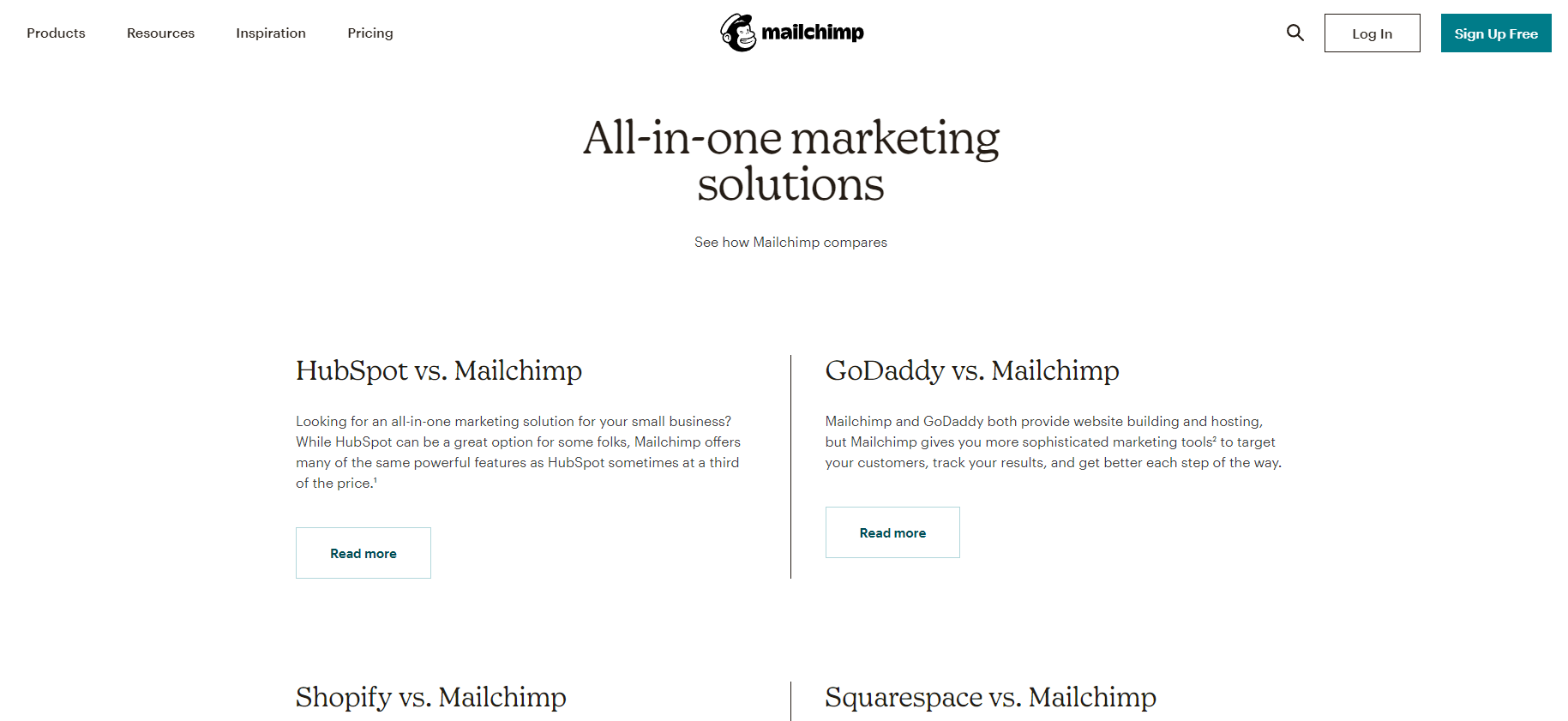 By now, you probably have a sense of which of Mailchimp's features will best serve your needs, but it's still important to understand how those features will benefit you and your company.  
Interface 
Mailchimp's interface is streamlined and easy to use, but you're also able to customize your experience. Why is the interface so important? The workflow is easy and intuitive, so you can quickly get your work done and move on to your next project.  
It's free!
Did you catch the part about a FREE plan? Yep, we'll mention it again. You're able to get in to kick the tires, try it out, and even gauge the response to the promotions you send. Do you love it? How are your readers/clients responding to your messaging via Mailchimp? Really test it out to see if this is the solution that will help you grow while supporting your needs.  
Reporting 
We've touched on the reporting features before, but It's one of those things that bears repeating. With Mailchimp, you can see the click rate at a glance, as well as the open rate, the number of people who have unsubscribed, and how your numbers compare to the industry response on average.  
Next Step: Order Review Content Today!  
Review content is an important part of your organization because it can deliver the essential details about products and services that your clients need. Tool reviews demonstrate your understanding and knowledge of technology and resources, which is what your clients need and want. As you develop your repository of reviews and key resource documentation, you'll continue to deepen your relationship with your clients while proving that you're an industry expert.  
That's why our team at Scripted has delivered review content to so many of our clients in the past. We know that it's such a key must-have piece of content. You're broadening your scope of influence, improving on your knowledge base, and becoming the go-to resource your clients will continue to rely on not only for email marketing tools but for other tools, information, and resources as well. At Scripted, we help you answer questions making you the expert they need.