Top Dental Websites by Traffic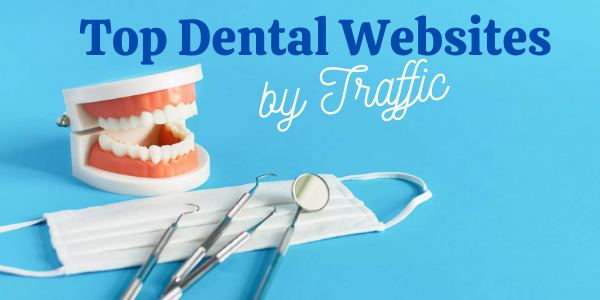 The dental industry in the United States is expected to grow by 8.4% in 2021 to $138 billion. While COVID-19 undoubtedly stunted growth in the dental industry, as the pandemic forced many dental practices to close in 2020 and early 2021, there are several encouraging trends that are expected to drive revenues in the coming years, including 3D printing, laser dentistry, teledentistry, and even artificial intelligence.  
For dental blog owners, the emergence of innovative trends amidst an already resilient market is a good predictor of sustained interest in dental content. If you are looking to increase organic traffic to your dental blog, understanding how the top dental websites get traffic can prove great inspiration. Keep reading for an analysis of some key content marketing strategies and tactics that are driving organic traffic to the top dental websites.
In existence for over 160 years, the American Dental Association (ADA) is the largest dental association in the United States, with 162,000 members. One of the core missions of the ADA is to advance the oral health of the public, and one means by which they achieve that goal is by publishing information for dentists and their patients online. According to SimilarWeb, ADA.org receives around 1.42 million visits per month.
Why ADA.org is so successful: The ADA website is rich in high quality, authoritative, and well-researched content from expert sources. This is something all blogs should strive to publish, but it is actually critical with dental blogs because dentistry is a 'YMYL' (your money, your life) topic.
YMYL topics are those that Google is especially careful in ranking because, if the information is incorrect or otherwise inappropriate, it could negatively affect someone's life. Dentistry falls into the category of 'Medical Advice' in Google's YMYL topics, and accordingly requires the publisher of the content to show the highest levels of Expertise, Authoritativeness, and Trustworthiness.
These three criteria make up Google's EAT policy. The ADA satisfies the EAT policy requirements by publishing a mix of content, including that from scholars and researchers at leading universities and medical associations in its ADA Library. To achieve the same on your dental blog, make sure you list the name and medical qualifications of whoever has published the content (in an author box, for example) and include information and links to any relevant industry certifications and awards in your website footer. 

DentalHealth.org is the online home of the Oral Health Foundation, which is a well-known dental charity helping people to access reliable information about how to manage and improve their oral health. To achieve their mission of educating the public on how to improve their oral health, the Oral Health Foundation maintains an extensive dental blog with news articles, educational posts, magazine-style content, vlogs, and other media. According to SimilarWeb, DentalHealth.org receives around 237,000 visits per month.  
Why DentalHealth.org is so successful: The Oral Health Foundation's blog is ranking in the number one position for broad keywords like 'dentures' and 'crowns' as well as more question-based long-tail keywords like 'what is a dental plate' and 'what is tooth whitening.' What this shows is that the blog manager has invested time and money into publishing rich informative content that seeks to answer people's questions about common dental topics. An example is their blog post on how eating disorders affect your mouth.
Publishing answers to common questions is a strongly recommended tactic that usually brings in much more traffic than commentaries on, say, recent news in the dental industry. One means of finding great question-based content ideas like this is to type a keyword into Google and then look at the 'People also ask' section. In that section, Google will show you the typical questions people ask in relation to that keyword. For example, if you type in 'mouth ulcers,' results from the 'People also ask' section include 'How do I get rid of ulcers in my mouth?' and 'Why are mouth ulcers so painful?' If you write detailed answers to those questions, your blog has a good chance of ranking alongside these huge websites.

Crest is a household name known foremost for selling dental products. But the company is doing more than just promoting toothpaste and mouthwash. They are trying to help people understand common dental conditions and improve their oral health via their blog. Crest.com publishes different types of content aimed at different age groups, including infants, kids, adults, and special groups within the population (for example, pregnant women). They also have a comprehensive section on their website dedicated to common dental conditions, such as tooth decay, gum health, teeth sensitivity, and wisdom teeth. According to SimilarWeb, Crest.com receives around 771,090 visits to its website per month. 
Why Crest.com is so successful: Countless websites publish information about dentistry, but the way Crest presents this information on its website makes the advice feel much more understandable and accessible for the average person. This is important, as it encourages readers to rely on the company for such information, and thus encourages return visitors to the website (as well as increasing sales, no doubt).
Crest writers produce content that is straightforward and reassuring about common concerns, such as what happens during a wisdom tooth extraction and what to do about yellow teeth. To replicate this on your dental blog, publish content that not only helps people understand what is going on with their oral health, but actually makes them feel better about it. You can achieve this by ensuring that any content you publish is non-judgmental and comforting, and that it gives actionable advice for readers on how to improve their situation. Include this in your writer brief if you are outsourcing your content writing to dental writers.  
How to Increase Organic Traffic on a Dental Blog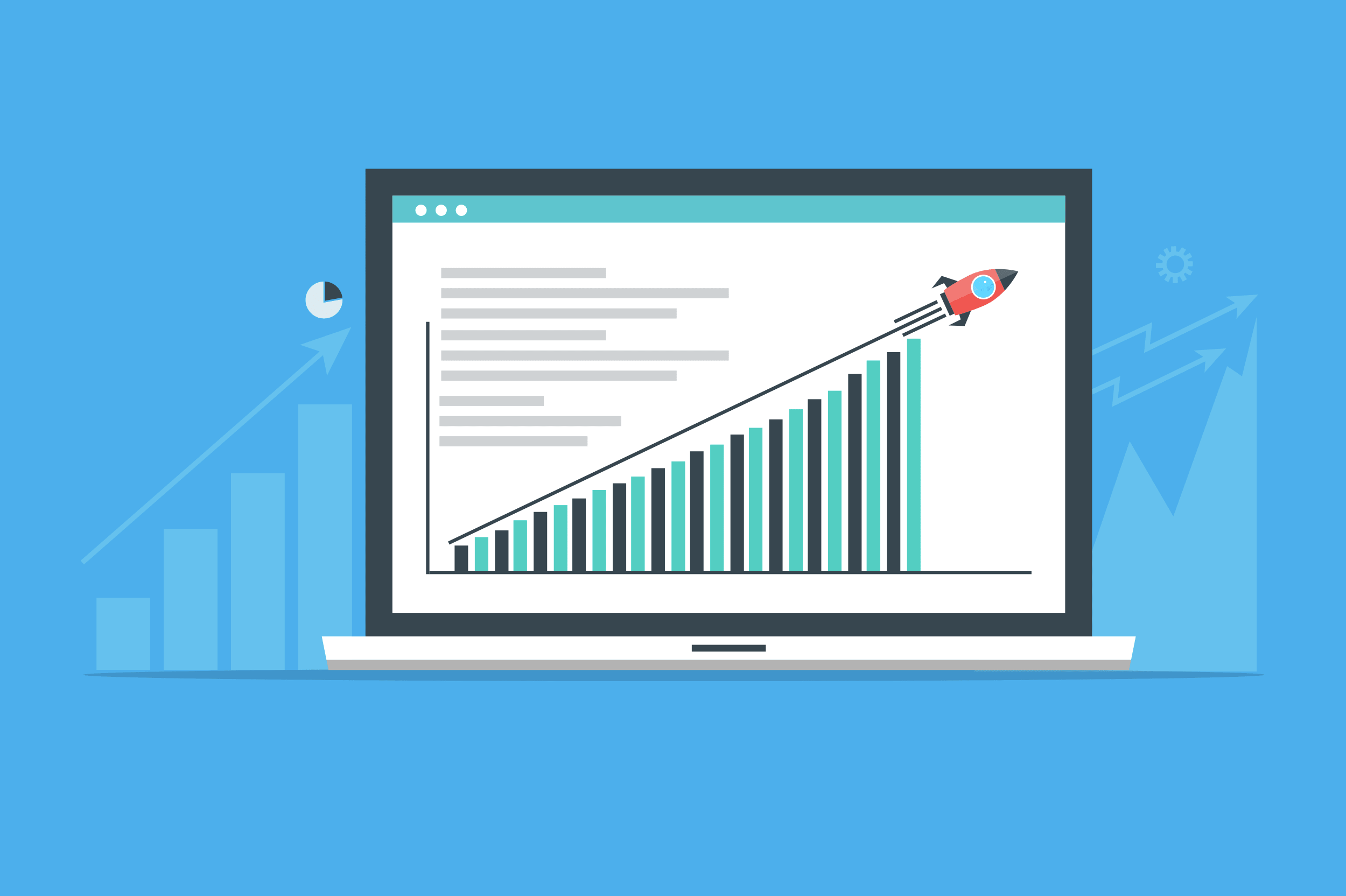 Dental blogs are many and various, and your exact content marketing strategy will depend on what your business goals are and what you want readers to do or feel after reading your content. That said, there are some important lessons to be learned from the strategies and tactics employed by the leading dental blogs outlined above. Here are some idea for increasing organic traffic on your own dental blog:
Publish valuable, expert, and detailed content written by industry experts and qualified practitioners where possible, like

ADA.org

does with its ADA Library. If your freelance dental writer is not a qualified dentist, you can always post a 'Verified by [qualified dentist name]' badge alongside the content to reassure readers that a dentist has reviewed the content for accuracy.

Target question-based long-tail keywords that answer common questions about dental conditions, practices, procedures, and other helpful topics, like

DentalHealth.org

does with its extensive informational content.

Deliberately create content that reassures readers about their concerns about dental issues and procedures, like

Crest.com

does with its reassuring articles on conditions that affect people's teeth at various stages of their life. 
Scripted Can Help You Post High-Quality Dental Content
Need to increase organic traffic on your dental blog, but struggling to produce enough content yourself? Getting the right dental writers could make all the difference. Both finding and hiring experienced writers for the job is a straightforward process on Scripted.
Ready to find the perfect writer for your blog? Check out our verified dental writers and get in touch with someone today!