The Complete Guide: Increasing organic traffic to your dating website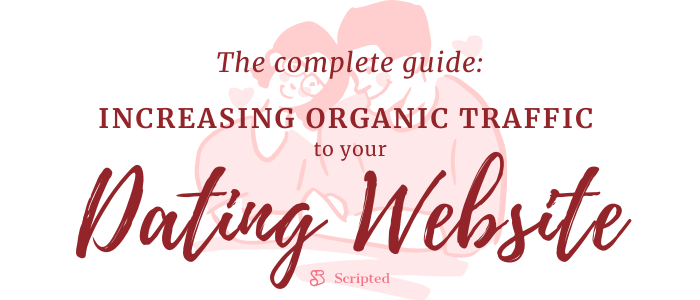 Swipe right, OkCupid, Bumble, Match.com, and Tinder have become terms we know and use daily. 
It's not surprising that online dating has taken off because dating sites harness technology to create connections between people who may not otherwise meet each other in their day-to-day lives. They give men and women the ability to make new friends and build relationships with new partners.
But how can someone in the industry help daters look for love online? Whether you own a new dating app or an existing dating service, increasing search traffic will help.
Dating websites are a great way to meet new people, but they can't do their job if no one is visiting them.
They need organic traffic to thrive.
The organic search landscape for dating websites is changing rapidly. In this article, we'll cover how you can increase traffic to your dating website in 2021 and beyond.
Define your audience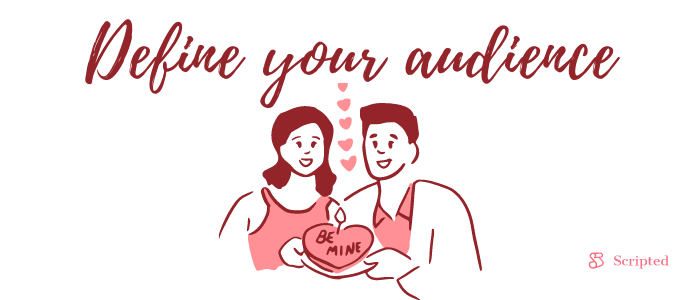 Dating is a very broad category. A dating website could be aimed at different types of daters or people within a specific age range or those who share the same religion or professional background. You should identify the specific audience you want to reach and use that information to build an optimized dating website.
For example, if your site targets a certain age group, it makes sense to find dating content writers in that age range.
By understanding the specific target audience for your website, we can deliver relevant content that will resonate with them.
Produce valuable content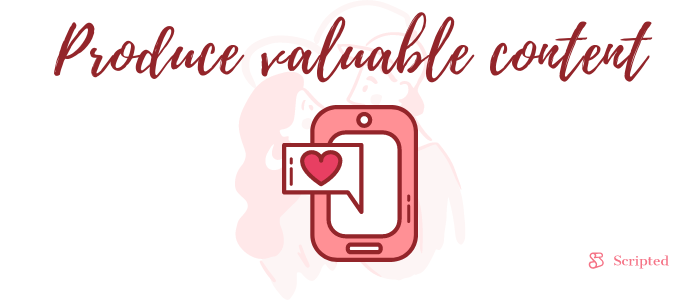 Dating websites that provide personal advice and relationship tips tend to perform better at driving traffic than sites that strictly focus on match-making.
With dating websites as varied as traditional dating sites, niche dating sites, polyamorous dating sites, match-making websites, live chat dating platforms, and more, it is useful to provide information on different types of dating websites to help dating website users find the dating site that's best for them.
Create original and unique dating blog content based on your target audience. 
Types of content that resonate with dating audiences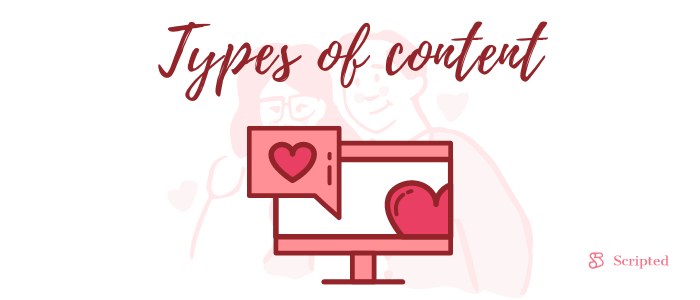 Dating blogs, dating guides, and dating how-to articles are popular because they answer questions that singles find essential when dating. These content types can be easily consumed in chunks or as a user searches for information on dating websites.
Dating news and opinion are also very relevant. For example, potential customers are always looking for candid feedback from actual website users.
Add a blog to your dating website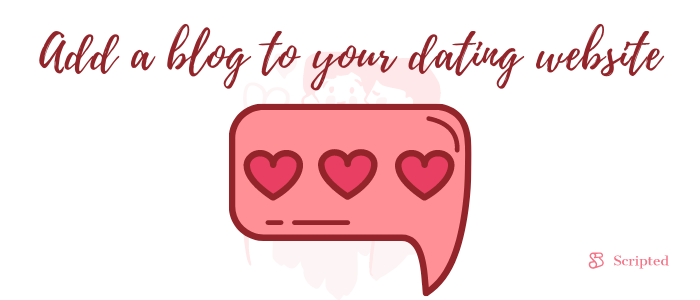 Blogging has become a huge part of gaining search traffic because it allows you to create content around trending topics.
Blogging is also a fantastic way for you to connect with your audience. It's an 'always-on' tool that gives you a chance to put yourself in the spotlight while making sure that people know who you are and what you do.
Writing regular posts with lots of links back to your homepage keeps the search machines happy and sends more traffic to your website.
A well-written blog can also help with your link-building strategy. A blog with many inbound links is significantly more appealing to search engines than one that doesn't. This makes it much easier for you to build links back to your site from other sites, as they are more likely to be accepted.
But it's not just about search engine optimization (SEO). A good blog gives you a way to connect with your audience and build trust too. That makes your website visitors more likely to return and buy from you.
A well-written blog can be shared on social media sites like Twitter and Facebook, which will also drive traffic to your website. As people share the content, there is a link attached which users must follow to read it. This means that you have the potential for your content to be shared across the internet, driving even more traffic back to your site.
Dating websites can blog about topics such as:
First-date misadventures

Myths about relationships

Tips to creating great profiles
The easiest way to do this is to find trending articles from sites with the highest search traffic and create your own unique version.
Conduct keyword research
Most dating websites use a combination of keywords to target their users.
For example:
singles over 40

dating advice

dating applications

dating apps

dating books

dating coach

dating services
For a list of 100 dating keywords, visit WordStream.
Submit articles about dating and relationships to other websites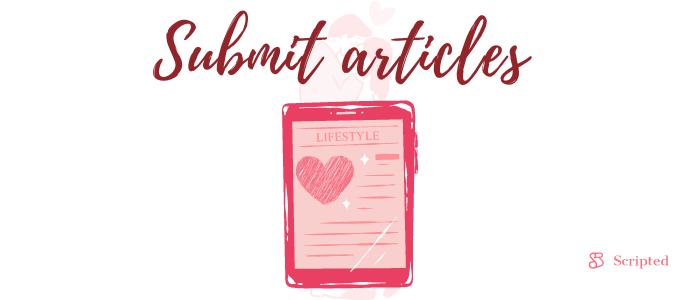 While you're creating content, make sure that it's not just your website visitors who see it.
Why not publish it on popular sites like Medium and Vocal? 
The reality is that people love stories about dating because they're fun and fascinating to read. 
Publishing your content on other websites has several advantages. 
It exposes your website to a wider audience, which will increase traffic

It will also give you some backlinks, which can help with SEO

It builds trust and authority with your audience
Optimize your website for search engine optimization (SEO)

It's no longer enough to just create decent content.
You need to ensure that your dating website is set up for success so that it can rank well in search engines.
Here are a few tips to get started:
Make sure you include target keywords on the homepage of your dating website. Use them in prominent locations on the page, such as headings, sub-headings, and body copy.

Explicitly tell search engines what your page is about by writing a short but detailed meta description.

Create unique, high-quality content that readers want to share. Augment your natural efforts by using a few minutes every day to guest post or comment on other people's blogs.

Keep a steady stream of content coming through by using an editorial calendar that lists all planned posts for the next year. This will help you to avoid running into a situation where there's nothing new to write about.

Make sure your website has a consistent look and feel throughout by enforcing strict standards on your designers. Readers need to know what kind of content they can expect from each section of your site, so make sure it is obvious through the use of graphics or a strong color scheme.

Give your website a professional feel by ensuring that correct contact information is displayed: like phone numbers, email addresses, and social media links.

Add links to your social media accounts in the footer of every page.
Use social media platforms to attract new visitors

Posting content on social media is a great way to get more organic traffic sent to your dating website, even for businesses with small budgets.
Even though a lot of businesses are currently active on social media, most of them fail to get the maximum out of their efforts. In this article, we will discuss some techniques that you can use to optimize your efforts and increase the amount of organic traffic going to your website.
Engage users with content that appears native to the platform
You can create content that blends seamlessly with social media platforms by:
Ensuring that images and videos are sized correctly for the platform and don't display watermarks from other platforms

Using fonts, caption styles, and colors that match what other people are using on the platform

Participating in trends such as '

How It Started Vs. How It's Going

'

Writing content that's more entertaining than promotional
Build relationships with influencers on platforms
Building relationships with such influencers is highly beneficial for your business. After all, influencers have a large number of followers, and their opinion matters. As a result, you will get more exposure when they share your content through social media platforms.
With that in mind, you should not just focus on one platform. Rather, you need to build relationships with influencers from all the major social media platforms. This will help your business get more exposure to a diverse audience and improve the amount of organic traffic.
Run contests for users who share their posts or photos on social media sites
Since contests are a popular marketing strategy, it is likely to get your content noticed in a big way.
This also makes it easier for you to reach a larger audience because users will share your content with their friends and family members.
To run a successful contest, you need to:
Set up an attractive and compelling prize that would motivate users from your target audience 

Choose the right platform to host your contest

Keep the event fun and engaging by giving away more prizes for users who get creative with their posts — for example, you can run a contest on TikTok and allow users to submit videos that respond to an open-ended question like, 'How would you describe a perfect date?'

Consider how a contest could benefit your business in other ways — for example, users could submit ideas for a new product or service on your website
Create an email newsletter where you send out information about new features or upcoming events on the site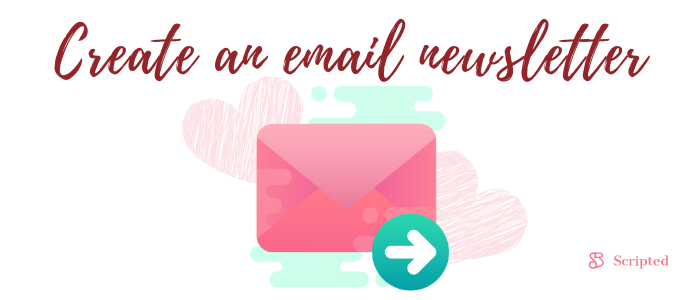 Newsletters allow you to showcase new blog posts and site features, which will encourage readers to visit your website more frequently.
Additionally, you can send exclusive content to your subscribers only. For example, this might be a fun fact or some behind-the-scenes information about the relationships industry.
Examples from top sites by traffic in the industry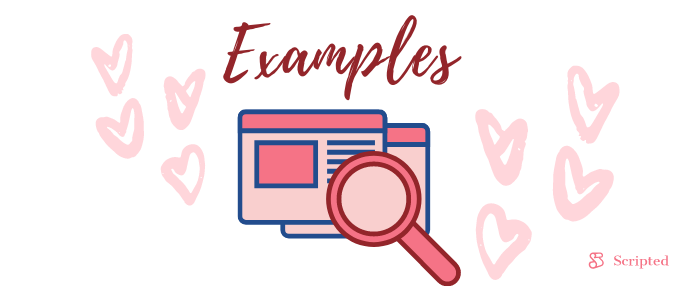 When looking for great examples of user experience, it is good to start by looking at top dating sites in the industry.
Here are some of the best blogs:
Cosmopolitan is a magazine that has been around for decades. It started as just an online version of the glossy cover, but it now offers advice on more than dating; they have articles about relationships and intimacy too. The brand became popular thanks to its fun, quirky flair, which appeals to young women in particular due to their openness about sex.
Marie Claire is like Cosmo's older, more serious sister. Readers love it for its relationship advice from experts. However, Marie Claire also gets into some sensational topics like the latest celebrity breakups and rumors.
OKCupid's blog takes a topical approach to content creation, tackling issues like:
The future of dating

Conversations about Black Lives Matter

Dating and climate change

Sharing pronouns
Recommendations for tracking tools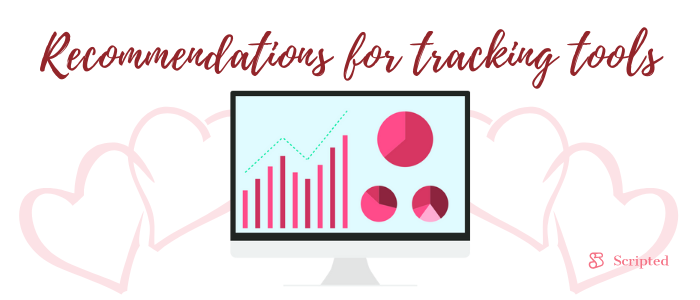 When you start trying to increase organic website traffic, it's important to measure the results.
Here are three tools to get you started:
With the free version of Google Analytics, you can use queries to identify areas for improvement with keywords and phrases that your website should rank for. Using Google Search Console in conjunction will help remove spam traffic from impacting how well certain pages on your site perform in search results.
You'll also get an idea about which pages have been getting the most traffic from non-organic visitors versus organic visitors.
With HubSpot's Website Grader, you can learn about your website's performance without having to spend hours searching for solutions. Simply enter the URL of your site and be on their way with a clear Report Card that not only identifies specific problems but gives actionable feedback as well.
Internet Marketing Ninjas is an SEO-focused company with a variety of free tools you can use to increase organic traffic. Things it can do include identifying broken links and redirects, generating meta tags, and optimizing web pages for certain keywords.
Use their site crawl feature on your website to review what images and page links are working well or need attention.
How to hire a dating content writer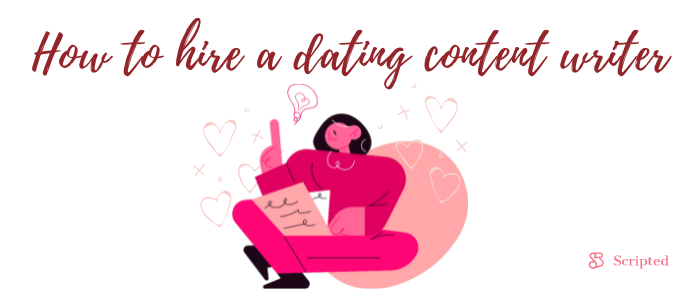 Attracting your target audience is a lot of work, but the payoff can be huge if you do things right. With dating sites for just about any type of relationship out there, now's the perfect time to get started building your audience.
If you need help doing it, Scripted has a pool of experienced dating content writers who can put together dating tips and relationship advice that your site visitors will love reading.
Visit our dating industry page to get help with your content strategy.