Textbroker: Reviews, Features, Prices, and Alternative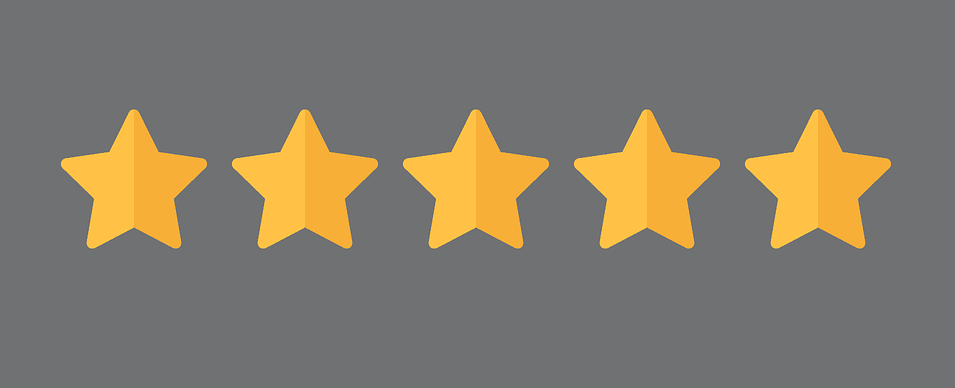 Looking for a content writer? You have many options through freelance writer platforms. Each platform has its advantages and disadvantages, and you should have a clear idea of what those are and how they will impact your goals prior to opening a client account.

Here we will take a look at Textbroker.com as a platform, it's features, user reviews, prices and how Scripted.com stacks up as an alternative.
Order by Format or by Word Count

The process to order an article is considerably different between Textbroker and Scripted. Textbroker allows you to order an article and pay per word with increasing prices based upon star levels.

Textbroker has pricing based on a star system. For self-service options, the pricing is:


Two stars for 1.3 cents per word
Three stars for 1.8 cents per word
Four stars for 2.4 cents per word
Five stars for 7.2 cents per word

Scripted offers the following preset content formats and prices:


Short blog posts of 350 to 450 words at $45 and up
Standard blog posts of 550 to 650 words for $67 and up
Long blog posts of 850 to 950 words for $98 and up

Scripted also offers product reviews, video scripts, web pages, Facebook posts, tweets, and custom content requests that the writer pool can bid on.
Using the Textbroker Platform



On its website, Textbroker states the platform has over 100,000 writers. This is a tremendous, deep pool of talent, although it may seem a bit daunting to find a specific writer with the knowledge and experience you are seeking.

Textbroker has self-service and managed service. For self-service, Textbroker offers you the option of placing a direct order to an individual writer, starting a team to build your own pool of talent, or sending an order to the open pool. Any writer may pick up an order from the open pool; however, Textbroker has one feature that it offers its writers in exchange for the bargain rate pay on the lower star levels. A writer may cancel an order at any time without penalty or a decrease in star level. This means that the client may see an order picked up and cancelled several times before receiving a finished piece.

For managed service, Textbroker offers customized content marketing features for entire projects. The service starts at $2,500, and the final price depends on the scope and type of project and other elements, such as amount of research, length of the text, keyword requirements, HTML tagging, and other requirements.

Registration on Textbroker is free for either option. The managed service provides custom-made packages, a dedicated project management team, editor services, guaranteed delivery deadlines, 36 different languages, and translation services.

Several recent reviews on SiteJabber for Textbroker include:

Been using your service for a long time and this is just a absolutely wonderful gem.I'm almost hesitant to tell others about this because I think it's just such an awesome resource like no other. Will continue to use your service forever.

I was satisfied.they were fast by submitting the projects in a brief delay.only I would love if they could separate the paragraphs with headings.

Scripted may cost more, and Textbroker may fit into a tight budget, but each has significant advantages and differences to meet specific needs.

The pay level on Textbroker can affect the time it takes you to find a high quality author. Many writers use Textbroker to practice the technology, hone their skills, and then move on. You may encounter writers on the Textbroker platform who churn or spin, while this is less likely on Scripted.

Plus, with a talent pool of over 100,000 writers on Textbroker, you may spend considerable time seeking out just the right author for your specific requirements. By contrast, Scripted offers its SmartMatch technology to help you find a writer with specific qualifications. You also have the option to browse through writer profiles instead.
Using the Scripted Platform



Scripted website has a marketplace of over 7,000 writers. While a much smaller pool of writers than Textbroker, the talent is highly vetted. To access this marketplace you must sign up for one of the following membership packages:

1. The Ernest Hemingway: $124/month. Offers blog posts starting at $45, free onboarding, free blog ideas, one revision request, five days for review, and up to three users.

2. The Jane Austen: $249/month. Adds the following additional benefits to Hemingway: two revision requests, seven days of review, 10 users, content tune-ups, custom projects, and a multi-project dashboard.

3. The Cruise Control: $999/month. Provides you with a content marketing strategy, content creation and ideation, account management, analytics, and a discount from standard prices.

Several reviews on G2Crowd for Scripted include:

"Content makes the world go around, and while there are many mills, Scripted.com does offer higher quality posts. It's easy to use and you can definitely find talented writers who can provide the content needed."

The quality of writing has been great and the admin dashboard is informative and extremely easy to use.
Textbroker Managed Service vs. Scripted Cruise Control

Textbroker offers a Managed Service Membership that is comparable to Scripted's Cruise Control Membership that promises full-service content. You can see below the listed features for each program and the glaring difference, other than the $2500 vs. $999 starting prices, is that Scripted offers a keyword strategy and SEO analysis with Cruise Control.





Having an SEO professional guide your content efforts is immensely valuable, especially to smaller operations who may not have the time or knowhow to effectively plan their content marketing.
Grammar and Proofreading



Along with the writers, the quality of writing can be very different between the two platforms. Again, you will find high-quality writing on Textbroker, but you will spend much more time seeking it out.

The trend in freelance writing platforms has been towards higher quality, relevant content. Practices such as keyword stuffing have become obsolete, especially after Google released Panda and Penguin. Google algorithms recognize these practices and punish websites that use poor content by giving them poorer SEO.

Scripted has some stringent standards for becoming a Scripted writer. By contrast, Textbroker is open about the level of writing for the lower star ratings. If you can invest your own time in editing and proofreading, Textbroker offers great prices.

In addition, you may find considerable differences between writers on the two platforms regarding writing and grammar knowledge. Again, Textbroker is upfront about this issue at the lower, more cost effective star levels.

On Textbroker, you may find writers who don't know the difference between active and passive voice, spelling errors (there versus their), and other issues. This can lead to multiple revision requests to get the grammar corrected, or you will need to correct it yourself.

Scripted places an emphasis on producing a polished article the first time. They rate their writers on reliability, and the editors scrutinize grammar, punctuation, and whether the article meets the client instructions. Scripted also has a function that allows editors to give a writer a good rating. You will see this on the writer profile.
AP and Other Writing Styles

If you want any style of writing other than AP (Associated Press), then Textbroker is not the place for your projects. Textbroker requires AP style from its writers and bases its reviews on whether the writer meets those standards.

Thus, if you need a project with citations written in MLA or APA style, you might find a writer on Textbroker willing to risk a poor rating.

This feature can limit the type of project you order from a Textbroker writer. I have had clients that asked for white papers with references to primary data. They wanted the format in a very particular style to meet the formatting of other publications they have offered over the internet or in hard copy to their own clients.

Scripted offers more flexibility with style of writing. You can request whatever style you wish, whether it is a formalized, recognized format or something you made up. Your writer won't worry about being dinged for writing in a way that makes the client happy.

In addition to a commitment to AP style, Textbroker has a strict rule about Copyscape that may impact your project. Copyscape and other plagiarism checks are excellent tools for clients and writers alike. The Textbroker Copyscape feature is automatic, and it will return a project to a writer if the article fails the Copyscape check. The writer and customer have no way to make exceptions, and this can cause problems.

For instance, I picked up a regular client on Textbroker who writes about the stock market, in particular initial public offerings. Each project required me to list the underwriters and selling group members. In the financial industry, the standard is to list those members in alphabetical order. This inevitably triggered Copyscape to fail the piece without giving the client the option to accept it. The Textbroker system has no way to overcome this feature.

This may not be an issue for the type of projects you have. However, it is a feature that you should be aware of, and if you need flexibility with certain words or industry standards, Scripted may be a better choice.
Reliability and Deadlines

Textbroker has a feature that writers like in exchange for the pay at the lower star levels. They are allowed to check out a job, and if they cannot or do not want to submit the work by the deadline, they can release it back into the pool without damage to their rating.

You benefit from a lower cost, but you may never know for certain that a project will be completed within a set deadline. Your job may be checked out and released by multiple writers, which can add considerable time delays. I have seen some client instructions that say in bold letters: "if you can't write this by the deadline, don't pick up this job!"

You will not find this at Scripted. Scripted places a high priority on reliability. In fact, the writer's reliability score is front and center on the writer profile.
The Forums

Many writing platforms have writer forums. Textbroker has both writer and client forums. Currently, Scripted does not offer forums.

Why would this even matter?

While the forums have certain rules, such as no bad language or rudeness, they do allow writers to vent about "difficult" clients. Writers are not supposed to name those clients, but it is possible to determine who a writer is complaining about based upon their descriptions.

If you receive an unfortunate, unjustified label among the writer pool, you may find yourself waiting longer time periods for a writer to pick up your job. The admin team at Textbroker monitors the forums, but venting about clients does get through, and some venting is unjustified. You simple will not have to worry about this element with Scripted.

On the other hand, writers may rave about your projects. When that happens, you will find more writers competing for your orders, and this gives you the chance to become familiar with a wider pool of talent.

The advantages to a forum include:


The ability to express and hear differing views on diverse topics
Providing a high quality discussion environment that allows you to research topics pertaining to content generation
Develop relationships with other customers across a variety of ages, backgrounds, industries, and experience
Find advice and tips for successful content marketing
Ask questions and receive answers from a broad array of other users

The disadvantages to a forum include:


The chance for misunderstanding due to responses that lack body language or voice inflection
The risk of arguments, rudeness, or flaming

As a customer, you might want to see Scripted add a client forum. It can be a great resource to hear about the writers, the platform, and ideas for projects.
Which Will Work for You?
Textbroker and Scripted are both successful blogging and freelance writing platforms. The differences are significant. You may do quite well as a client on Textbroker if you have time to wait and a smaller budget. Scripted offers higher reliability, greater relevance in content, and robust editing. Both sites are successful and fulfill the individual needs of their clients.
---
Published by
Wendy H
on Wednesday, October 10, 2018
in
Content Marketing
,
Content Strategy
,
Marketing Tools
,
Seo
,
Writing
,
Marketing Tools
,
Reviews
,
Textbroker
,
Textbroker.Com
,
Textbroker Reviews
.