3 Publishers Rocking Sponsored Content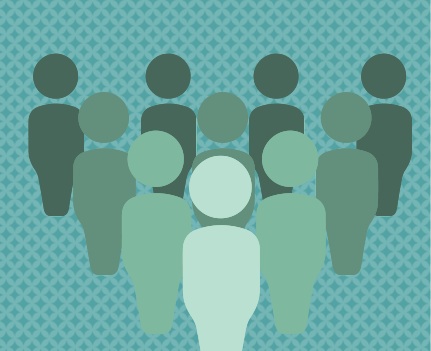 Sponsored content has given major publishers a new way to distribute content and collect revenue.
Once, publishers made money from subscription rates or ads. Now, everyone, from toothpaste companies to pharmaceutical companies is creating their own copy and paying sites like Huffington Post, The New York Times and BuzzFeed to publish these stories. In fact, $1.9 billion was spent in the United States on sponsorship ads last year alone. This amount is expected to rise to $2.86 billion by 2016,
according to Statista
.
While some worry this might eventually push the limits of ethical journalism, these three publishers are putting their own spin on sponsored content, engaging readers while keeping ethical boundaries clear.
The Huffington Post
How HuffPo is different
: The Huffington Post has found a way to create a clear separation between sponsored content and staff-written pieces. They created an entire
section for sponsored content
.
Why:
HuffPo has an important distinction from other publishers. Publishers often fail to notify readers that content is sponsored. The Huffington Post clearly labels their sponsored content with an "About HuffPost Partner Studio" information box -- located above the fold on the landing page of the section. This makes it clear that this content is separate from HuffPo's usual offerings (see also:
Six Ways to Gain Your Audience's Trust Through Content
). HuffPo also stress that it works with companies to customize content to fit their voice and style.
The New York Times
How the NY Times is different:
The New York Times site has gone a completely different way with sponsored content. It has begun using native ad units on its site to draw readers to sponsored content. Native ad units are blocks of space on the site that are devoted to the logo of the sponsor. For example, Dell has purchased native ad units on either side of the site's homepage header. A click on the ad leads users to the
Dell sponsored content page
.
Why:
The New York Times site doesn't confuse sponsored content with its journalistic content (see also:
What The New York Times Can Teach You About Quality Content
). The top of the page reads, "Paid For and Posted by Dell." In the footer, there is another message stating that the content was created by the New York Times Advertising Department in conjunction with Dell. Unlike the Huffington Post, NYT's news and editorial staff does not take part in the creation of the sponsored content. The lack of editorial influence is somewhat clear. Though, leaving editors and writers out of the creation of the sponsored content may be more ethically sound from a journalism standpoint, it may reduce the flow and continuity of style found in the sponsored content.
BuzzFeed
How BuzzFeed is different:
Never one to follow trends, BuzzFeed is also handling sponsored content in an unusual way. It has fully embraced sponsored content. It encourages companies to collaborate with its team to come up with new
"social content" campaigns
.
Why:
Since BuzzFeed's focus is more about creating and sharing viral content rather than providing serious news, this concept works (see also:
How BuzzFeed Makes You Click Their Super Awesome Articles
). There is less concern about journalistic integrity and more interest in creating content that people will enjoy and share.
As publishing companies look for new sources of funding, social marketing will become much more common. As long as websites can provide a platform for advertisers to share their products, there won't be a stop to this trend.
To Read More About Content Quality See Below:
The Essential Ingredients of a High-Quality Blog Post
How to Make Sure Your Content's Quality is Suitable for Google News
What the New York Times Can Teach You About Quality Content