Need Content for Your Sales Team? Here Are 5 Ideas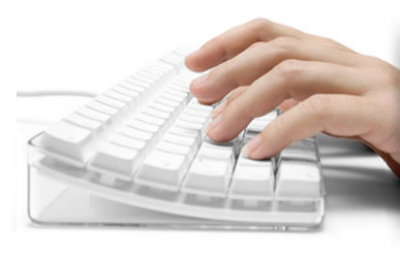 From white papers to case studies, here are important types of content for any sales team.
The content team has an important role to play
in the marketing process
. Their efforts can create materials that will attract potential customers to the company so that the sales force can sell your product or service. These five types of sales collateral, created by the content team, are very helpful in helping your sales department do a profitable job for your business.
See also: How Content Helps Accelerate Deals & Build a Quality Pipeline
1. Blog Posts About Company Updates
Every time your team is invited to an event creates another opportunity for content creators to help drive sales to your firm. Is your sales team going to have a booth at an expo or be attending an industry conference? Then promote it, either before or after the event, by writing great content in the form of a blog posting on your site or a guest blog posting on a related website. When people search online for that event, they will discover your company, which will lead to increased recognition and sales for your business.
See also: How Brands Should Really Be Thinking About Content Distribution
2. White Papers
Having a good white paper, or two or three, is essential for creating sales leads. Mostly used for business to business marketing, a
white paper
combines an informational article with a sales brochure. In approximately 6-10 pages, this document addresses a major concern of your customers, lays out possible solutions, and then explains why your company is the one that can fix the problem. It is a subtle sales technique, but one that is highly effective. In fact, a recent
study
showed that 84% of businesses considered white papers extremely influential in their purchasing decisions.
See Also: How to Measure the ROI of Your White Papers
3. Customer Success Stories (Case Studies)
The power of customer testimonials in persuading someone to buy a product or service has long been known. That is why Amazon and other e-commerce sites allow buyers to provide product reviews. Customer success stories, also called case studies, are articles that detail the customers' problems and how your product or service was the solution they needed. This simple piece of sales collateral gives credibility to your company and whatever you're selling. In fact, including customer success stories on your company's website, blog, or direct marketing materials will result in more inquiries from potential customers, which means more leads for the sales team.
4. Media Kit
You want the media to cover your business, why not make it easier for them? Every website should have a section designed to host all the media the press needs to create good looking reports about your company. This includes several variations of your logo, head shots of your key executives, and written statements about your business. Among those statements, you'll need a good description of your business, professional bios for your executives, and a list of recent press releases. When you make journalists look for all these resources on their own it makes them think twice before covering your business in a story. This holds true for bloggers as well. The best way to get your business name into the headlines is with a great media kit.
5. Tablet-Friendly Content
A recent survey suggests that sales people are fond of using
tablets during meetings
. They would rather enter a sales meeting with unmatched socks, no business cards, and no deodorant than to leave their tablet behind. With this in mind, you want to be sure that your content is tablet-friendly so your sales team can present it to clients and provide a good example.
What content have you provided for your sales team? Share your thoughts with us below.
Powered by Scripted.com
To Read More About Content & Sales, See Below:
How to Maximize Your Guest Blogging ROI
How to Measure Guest Posting ROI
Top Tips and Tools to Measure Social Media ROI
Photo Credit: owenwbrown via Flickr.
Powered by Scripted.com