Make Your Content Mobile Responsive Now for 2014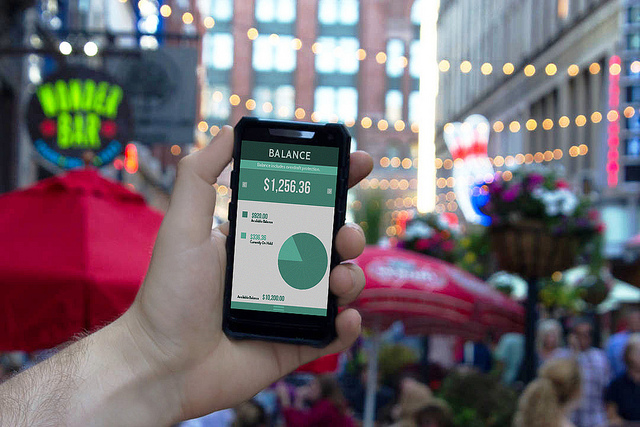 Have you ever accessed a website from your mobile device only to be confronted with content that takes forever to scroll through?
If so, you've stumbled upon a website that isn't optimized for mobile phone viewing. As you can imagine, this is bad for business and extremely frustrating for the consumer. However, all is not lost. There is a solution:
optimized mobile content.
See also: How to Outsource Content & Maintain Your Brand's Voice
Statistics are showing that more and more people are choosing to access web content from mobile devices. In fact, Pew Internet conducted a survey about the rise of the mobile-only user and found that
55 percent of Americans
prefer to use mobile devices to access the Internet, and of this number, 31 percent say they use their mobile devices to access the Internet primarily. In 2014, this number is predicted to explode, making it more important than ever to make your websites, emails and blog content more mobile friendly.
See also: How to Plan Your Content for the New Year [Webinar Recap & Downloadable Guides]
What Makes Mobile & Desktop Content Different?
Whether you're a business owner or a marketer, it's important to know the differences between mobile content and desktop content. On face value, it seems there really shouldn't be too much of a difference since they are both, in theory, content. However, there are important differences in the way they are read, viewed and optimized on each device.
Mobile SEO Differs from Desktop SEO
Since mobile consumers are choosing to read web content and purchase products online,businesses that outsource their content creation should choose writers who have knowledge of mobile web optimization. This means content creators should understand the importance of the mobile web and how to optimize the content for mobile viewing. Although there is a difference between what web developers want to see in mobile content and what SEO marketers want to see, they both agree that mobile web content should contain richer keywords and relevant information.
Mobile Web Users Don't Just Use Google
In fact, many mobile web users aren't using keyword searches at all. According to Search Engine Land, many mobile web users are utilizing such tools as Google Goggles and Voice Search for long-tail keyword searches. This means mobile content should incorporate longer keywords for the content to rise in the SERPs.
Mobile Search Keywords May Yield Different Results
Another stark difference that occurs when searching for keywords on a mobile web browser is in the results. One may type in a phrase like "gift cards" and pull up results related to mobile-friendly gift cards rather than the different types of gift cards available to consumers.
Desktop Content is Hard to Read on Mobile Devices
Desktop content is easy to view on large screens but not on mobile devices. The elements appear too small and difficult to read or touch. This means the viewer has to expand the page beyond the frame of the screen and slide the page side to side continuously to read it. As you can imagine, this is quite annoying for the viewer, so they tend to navigate away from these pages pretty quickly. This results in a poor SERP ranking for the website. Since there is a really big difference in the way content and design looks on different screen sizes, it's important that the site changes it's layout to be more accommodating for the viewer. This means the content should also change to accommodate viewers with smaller screen sizes. This function is what makes the page mobile responsive.
Call-to-Action: How to Make Your Content Mobile Friendly
Now that you know more about content and how it lives on your readers' mobile devices, what exactly can you do about it?
1. Use a combination of both long-tail and short keywords to optimize your content for the mobile web.
2. Use short, punchy content to offer readers details and important information without making them scroll too long to see it.
3. Don't add too many elements around the content. Pages with too many moving elements or videos make the page heavy. It also causes the page to load slower than usual.
Mashable predicts that the
mobile Internet
will take over desktop Internet usage in 2014. This means businesses should act swiftly when it comes to making their content and websites more mobile friendly. This is the only way to remain relevant to mobile web users and rise in the mobile SERPs this coming year.
How are you changing your content strategy to make it more mobile friendly in 2014? Share your thoughts and stories with us in the comments section below.
Image source:
www.tradingacademy.com
To Read More About Content Creation, Click Below:
How Content Helped LearnVest Become a Trusted Authority in Financial Advice
How to Make Sure Your Content's Quality is Suitable for Google News
How to Use Twitter for Customer Service
Powered by
Scripted.com