Long-Form vs. Short-Form Content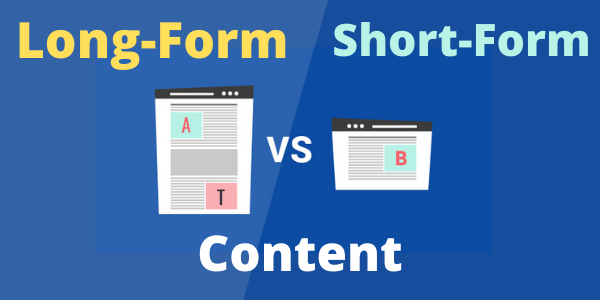 In the world of digital marketing and content creation, there's quite a bit of confusion over where your word count should hit to perform its best. One researcher will suggest that lengthy, in-depth content is more effective, while another notable study proposes that keeping your copy short and sweet will serve your business better. So, in a final showdown of long-form vs. short-form, which is better?
The answer is, it depends. 
If you want to create content that ranks high in search results and yields higher conversion rates, you'll need to ignore false copy length stereotypes, understand how users will interact with your content, and when you should dive deep on a subject or just skim the waters.
Debunking the Attention Span Myth
Despite the common belief that we're all like goldfish, swimming aimlessly around our fishbowl with a tiny attention span, critics are pointing out that our lack of focus may have little to do with our capability to hold attention. This article suggests that many attention span stats may be related to a lack of interest and value in the task assigned, causing users to become more easily distracted.  
A recent study on social sharing is helping to debunk this attention-deprived myth by showing that longer content is responsible for a large chunk of social shares. This stat suggests that while people may still share witty memes and funny snippets, they also appreciate in-depth, intellectually challenging content. And with a sea full of short-form content repeating the same moot point, it is usually pretty easy for digital marketing specialists to outrank the competition by curating additional insights and new information into an informative and value-packed longer content piece. 
Of course, long-form content isn't always the way to go. Before determining the length of your content, consider what your reader is looking for and what you are hoping to achieve from it. 
Understanding User Intent 
User intent is one of the most important components of developing a smart content strategy. Understanding readers' intent when they type a question or phrase into the search engines will help you decide what type of content you'll want to provide them with and how much space you'll need to provide them with a quality answer. 
If it's a simple question like "how long do I bake chicken for?" you don't necessarily need a 3,000-word guide on it. The users are likely looking for a quick, simple answer that they can plug into their timer, and you may want to link them to a few of your favorite chicken recipes. 
However, if the search query is a bit more complex, like deciding between high-end or high-tech products, readers are probably looking for additional insight to help them make an educated decision on their digital marketing strategy. 
In some cases, a reader may click on longer content to answer a quick question and then remain on the page by becoming engaged in other sections of the articles. If you are using this strategy, though, you'll need to make sure you section your content to make it easy for them to find the original answer they were seeking. 
When to Write Short-Form Content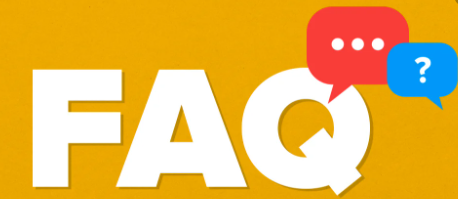 Short-form content is generally anything around 1,000 words or less and is usually hyper-focused on a particular topic or subtopic. Shorter copy works great for simple blog posts, emails, social media, description pages for commonly-used products, infographics, and ad copy.
Some common reasons to keep copy short is for:
Quick consumption.

Though research does indicate that readers are interested in content that has depth, most busy consumers also appreciate quick, easy-to-consume content that gives them just enough information without demanding too much time. 

Answering commonly-searched questions

. Sometimes people just want quick, easy solutions to pressing problems. If they click on your page and there's too much content to sort through, they'll quickly bounce off your site and look elsewhere. Concise, straightforward answers also increase your chances of being featured in Google's Answer Box snippet. 

For readers who are familiar with your business

. If your consumers are already well educated on your products or services, you may not need long explanations to attract attention. On the contrary, you actually run the risk of overexplaining and offending your target audience. 

Series.

In a series, a general or complex topic is broken into several sections that become small, bite-sized blogs, posts, or emails. If creating a guide for an eBook feels overwhelming, try to develop a series that can later be combined into a longer content piece instead, like an eBook or guide. 

To narrow in on an angle.

If your brand is about something like skincare, you may have a lot to talk about. Instead of trying to cram it all into a guide, sometimes it helps to create individual posts, web pages, and email campaigns that cover specific skincare topics.  
When writing short-form posts, keep your content concise and stay focused on a specific subtopic to make the most of each word and provide quality answers. 
When to Write Long-Form Content
Long-form copy is usually anything that surpasses about 1,200 words—and a quality piece of longer content should require a considerable investment of time and resources. The main aim of long-form content is to provide readers with comprehensive content and new insight that isn't readily available. When you think of long-form content, think of it as a how-to guide, eBook, white paper, case studies, and analyses. 
The value of including long pieces into your content strategy is that comprehensive content:
Builds authority and credibility in your industry.

Consumers want to buy from brands who know what they're talking about, and well-written long-form content helps demonstrate your smarts. 

Helps to sell a high-end and high-tech product or service.

When it comes to big purchases, most consumers like to do their research. Long-form content gives brands the space to explain high-tech and high-end offerings so that consumers feel educated in their purchasing decision. 

Increases conversion rates for B2B companies.

Selling to businesses often involves a more complex sales funnel, which means it may take more words and information to sell your point. 

Increases website traffic.

Quality long-form content keeps readers on your page

40 percent

longer and browse 25 percent more pages than visitors who received shorter copy. 
When writing longer content, make sure every additional word is adding extra value. If your eBook or how-to guide becomes repetitive or doesn't offer additional information, people will tune out.  
Quality Writing Trumps Word Count

The most important (and often overlooked) part of a great content strategy is the writing itself. Part of what decides your page or blog article worthy of top-ranking search results is consumer engagement. How long readers spend on your page helps Google bots determine if your content provides value. Engaged readers equal value, and value equals higher ranking. 
Scripted connects you with thousands of professional copywriters to help you write unique, engaging, and valuable content—be it a short 1,000-word blog or a 2,500-word white paper. Start your free 30-day trial and find top-rated blog writers today to help you create better higher-ranking content.