Inspiration from Content Experts
Scripted.com
and
Disqus
hosted a panel discussion on
Practical Applications of Content Marketing
last Thursday. With content marketers in attendance from all over the Bay Area, appetizers, and plenty of beer/wine, the event was an excellent opportunity for discussing content marketing strategies and trends.
Here's what was discussed: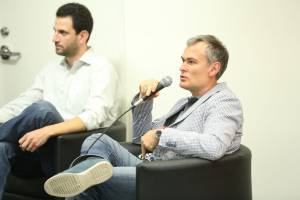 Luca Penati (Ogilvy)
On the importance of having an audience/distribution of content:
"Content is king, but without a queen no king is going to succeed. Community is queen."
"The current challenge with content marketing is understanding what it means. This is a similar problem to social media: is it a marketing function? Customer service? Sales? HR? It can be all of these."
On the future of content marketing in companies:
"I believe we'll start seeing more chief content officers. Think about it, wouldn't you want to have a story teller in the middle of the company?"
"People don't change their mind on facts, they change their minds on emotions."
Favorite sources to read new content:
Flipboard, Fast Company, and the Verge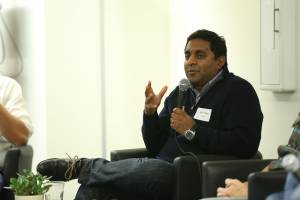 Semil Shah
(Techcrunch, Haywire Media)
"What does your brand want to portray? Do you strive to be the shutterstock or the instagram?"
On the future of content:
"The model of giving away something for free on desktop and then paying to have it on the go is genius. Spotify's business model is a great example of this. I'd hate to see this happen, but if
Pocket
started charging for offline content I'd definitely pay for it."
"Distribution is more important than content (assuming content is quality). I've seen it at Techcrunch - it's about time of day, the pacing of publishing content, .."
Favorite sources to read new content:
Medium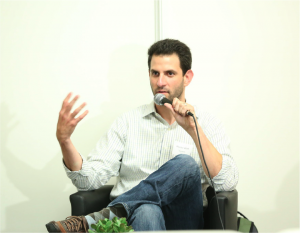 Hunter Walk (Homebrew, YouTube)
"Don't believe that only the CEO can do the talking. Allow for different voices to be heard in your content. I'd love to hear from a Starbuck's barista than only hear from Howard Shultz."
"Classical music is traditional marketing and new marketing is like jazz. You'll be applauded for experimenting and expressing who you are."
"Don't create noise and talk about what everyone else is saying. Don't follow volume, follow true thought."
"Content marketing isn't just about your leads and current clients. It's about your employees, your future employees, your culture."
"Always think about the three Cs: Content, Community, and CTA."
On what to measure with content marketing:
"If you're just starting out with content marketing, don't measure. Just see how it goes, how you feel doing it, and are you having fun. Later, think about how it relates to your business's KPIs.
"Get in a local group. Don't think about becoming globally viral, just locally viral." 
David Fleck (Disqus)
"How do you find content?"
"When thinking about measuring performance, it's like going to the gym. Focus on a muscle and measure the impact of that one item."
"Gated content will only get my real email address if it's clear what value they will provide. Otherwise, I give gated content walls a crap email."
"Communication through email is the most important form of communication. It's still the most important ways content marketers can engage with customers." 
More photos
from the event:
http://zatphoto.smugmug.com/Events-2013/Scriptedcom-Disqus-Content/