How to Name Products That Your Buyers Can't Resist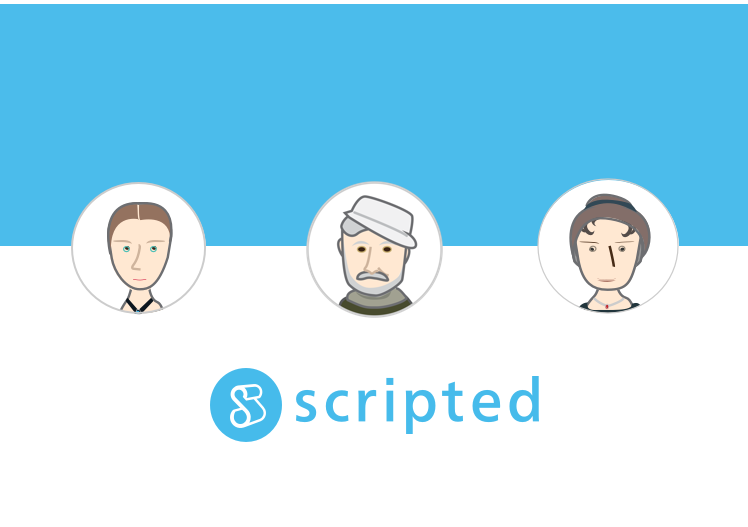 I'm a bit of an impulse buyer, which means I make a lot of random purchases. I'll order over-priced, funky socks I'll never actually wear right before purchasing a couple succulents for myself and a co-worker on a random Tuesday because - well because why not?
All this is to say that I'm intrigued by human behavioral patterns when it comes to the purchasing process. More specifically - how do naming conventions affect a buyer's perception of certain products?
For context, you've probably heard that some purchasing decisions are logic driven while others are emotionally driven. Your brain and your heart battle it out until one wins and becomes king of the mountain.
Marketing Profs
produced a chart
demonstrating this process - and defining which psychological factor has the most influence at each stage of the buyer cycle: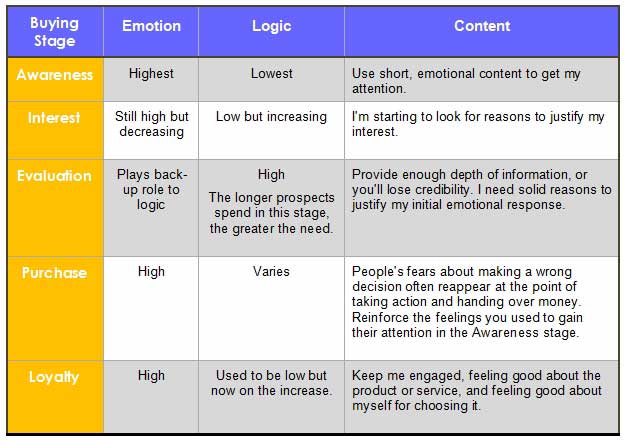 You'll notice that at the point of purchase, emotion takes the driver's seat. Yay, heart!
But what does this mean for your business?
As the Marketing Profs article points out, at the point of purchase you should:
"
Reinforce the feelings that you used to gain [your customer's] attention in the awareness stage, and ensure the actual purchase process is painless."
Since the name of a product is often the last thing a buyer sees before literally or symbolically clicking "Add to Cart" - you want to make sure your product has a kick-ass name.
Think about it - a name with
no
other context still creates an image in your head. Consider these two names:
Imagine these two characters in your head. What are their interests? Which is more adventurous? Which is more reserved?
If you're like me, you associate Cece with adventure, and Pamela as quiet and reserved.
Even without any context, a name holds meaning.
Naming a new product is no different. And since buyers are emotionally driven at this stage in the buying process, you want to make sure your name resonates with them emotionally. So where do you start?
Gather the creatives of your company and the sales folks alike. Do you hear lightning, thunder, and plenty of good ideas? That's a brainstorm session my friend. Together, generate a list of around 100 potential product names. No idea is too straightforward or too out there - the point of the brainstorm is a free-form association session.
Once you've whittled down the brainstorm list to the top 10 or so names, you're in great shape. Now, you just need to make sure the one you select is
trademark-free
, meaningful, emotional, and doesn't hold any potential negative connotations. Take a deep breath, you can do this.
A few things to consider when selecting the name (or names) to rule them all:



Think outside the box: can you combine two of the words on your top 10 list to make a powerful name?




Say the words out loud - how do they sound when spoken aloud?




If everyone isn't 100% on board with the front-runner name, don't panic. There are plenty of brands crushing it out there that never expected to see their business name plastered on books or ranking at the top of Google search (Sofia Amoruso's book

#

GirlBoss

explains how this happened to her when she named her company NastyGal -- and stuck with it).



Once you've found the most creative name(s) for your product, you should consider the impact it may have on customers. For example, here at Scripted, we used to have 3 blog posts lengths:



Short blog (250-350)




Standard blog (350-450 words)




Long blog (550-650 words)



As soon as we adjusted the names of each length to imply that 550-650 was standard, not long, more people bought what was previously known as the long blog post, and our profits increased.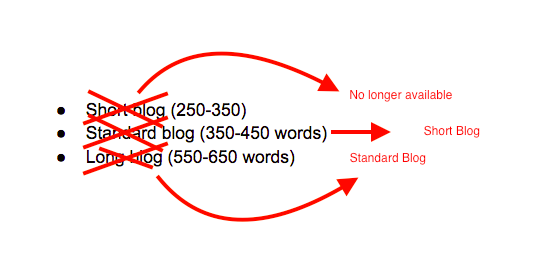 When it came to naming our new Scripted subscription levels, we wanted to elicit
both
emotion and meaning. Which is why we selected the following:


Emily Dickinson:





Favorite quote: "

Find ecstasy in life; the mere sense of living is joy enough."




Emily Dickinson, an American poet from the 1800's, represents short-form content with impact. She was the perfect choice for clients who need smaller volumes of content.










Ernest Hemingway:





Favorite quote: "

The best way to find out if you can trust somebody is to trust them."




Ernest Hemingway, a renowned novelist and short-story writer, took the cake (and the name) for our "content light" package. As he's known for short, snippy sentences, this felt perfect for our middle-of-the-road subscription.










Jane Austen:





Favorite quote: "

To be fond of dancing was a certain step towards falling in love."




Who wouldn't fall in love with Jane Austen? As the longest form writer of this bunch, whose witty, satirical, and sometimes biting lines still make modern readers smile, she was the perfect choice for our comprehensive content subscription model.








We hope you enjoy the content you receive through one of these author's packages just as much as we enjoyed selecting the best names for them.
What are some of the best product names you've seen? Let us know in the comments!
Looking to produce great content of your own? Find the plan that's best for you: 
Resources:
http://www.prosar.com/inbound_marketing_blog/bid/169375/7-Steps-for-Choosing-a-Brand-or-Product-Name
Subscribe for the latest in Content Marketing & Freelance Writing!
While you're here, have you tried Scripted lately?
Used to be a member, but moved on? Heard of it, but never signed up? The current iteration of Scripted will amaze you! Streamline your content writing efforts and build your own team of high-quality writers. It's all you need for content writing. Try it free today and meet your next favorite writer or writers!